Organic Almond Beverage, Unsweetened Original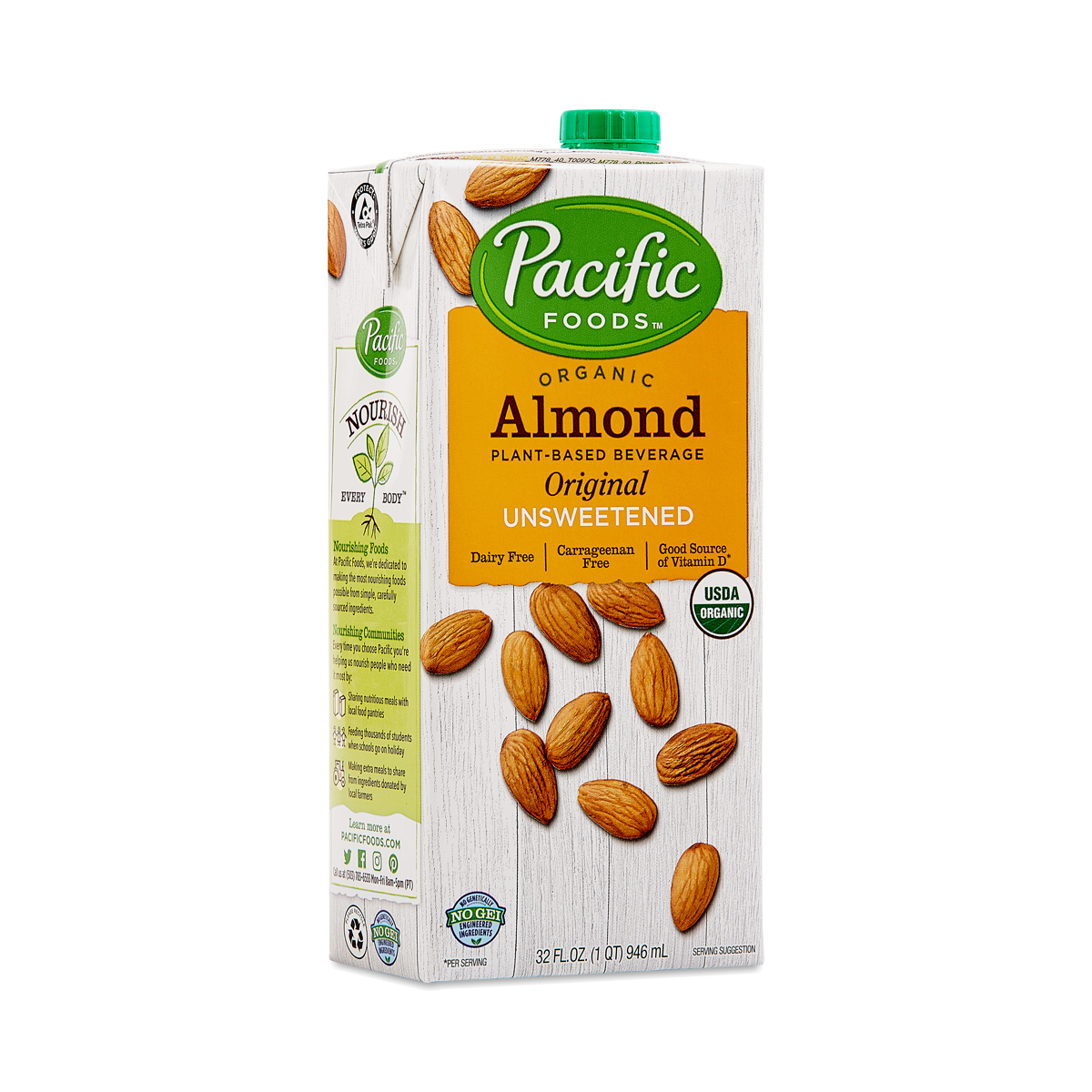 052603065030
Pacific Foods makes their Organic Unsweetened Almond Milk by gently roasting the almonds before grinding and blending them with water to create the finished product. It's both delicious and nutritious, enhanced with significant amounts of riboflavin, vitamin A, and vitamin D2. Plus, it doesn't require refrigeration so you can stock up!
32 fl oz carton
Not for me
- by
Diana
Compared to other brands, this almond milk is too diluted. Since I did not want to throw it out, I mixed it with regular refrigerated almond milk and then it was acceptable. Will not buy again.
Very Good, But Expensive
- by
Ellie
I probably won't get this again, but it was fun to try! It's not a lot of almond milk for the price!
great almond milk
- by
Carol Robinson
I use it in my coffee as well as for cereal, cooking, etc
Not the worst..
- by
Jazmyne Hampton
I can't have dairy so I had to find something. I was somewhat familiar with pacific foods. I tried this almond milk. It was organic which was a must for me. But I don't understand companies putting in "natural flavors" That can mean 100's of things. Knowing that alone is frustrating. I also don't care for the rice starch which I'm assuming is being used as a thickener. Simply because rice is so high in arsenic and we get heavy metals from enough places, I don't want it from my milk. I suppose its better then corn starch. All and all. I could use it if I had too. But I'd prefer not too.
Good
- by
Sharen
I drink it like regular milk...good substitute!
0052603065030
052603065030