Sure, turkey might be the usual star of the Thanksgiving table, but vegetarians can still enjoy a delectable holiday dinner without the meat.
In this Thanksgiving menu, we've swapped in a vegan walnut loaf for the turkey, and added plenty of vibrant sides to liven up the meal. Finish with a few bites of the best-ever pumpkin pie to sweeten the deal.
No mystery meat here—onions, celery, carrots, tomatoes, and walnuts come together in this flavorful entree.
A decadent cream sauce and a dash of spicy nutmeg bring out the natural sweetness of the potatoes in this simple side dish. Plus, the vibrant orange hue will wow your guests!
Is it even Thanksgiving if dinner doesn't come with a side of cranberry sauce? Goji and golden berries take a classic recipe to the next level.
Though these roasted beets take just 15 minutes of active cooking time, the bold flavors of star anise, goat cheese, and red-wine vinegar make the dish seem much fancier.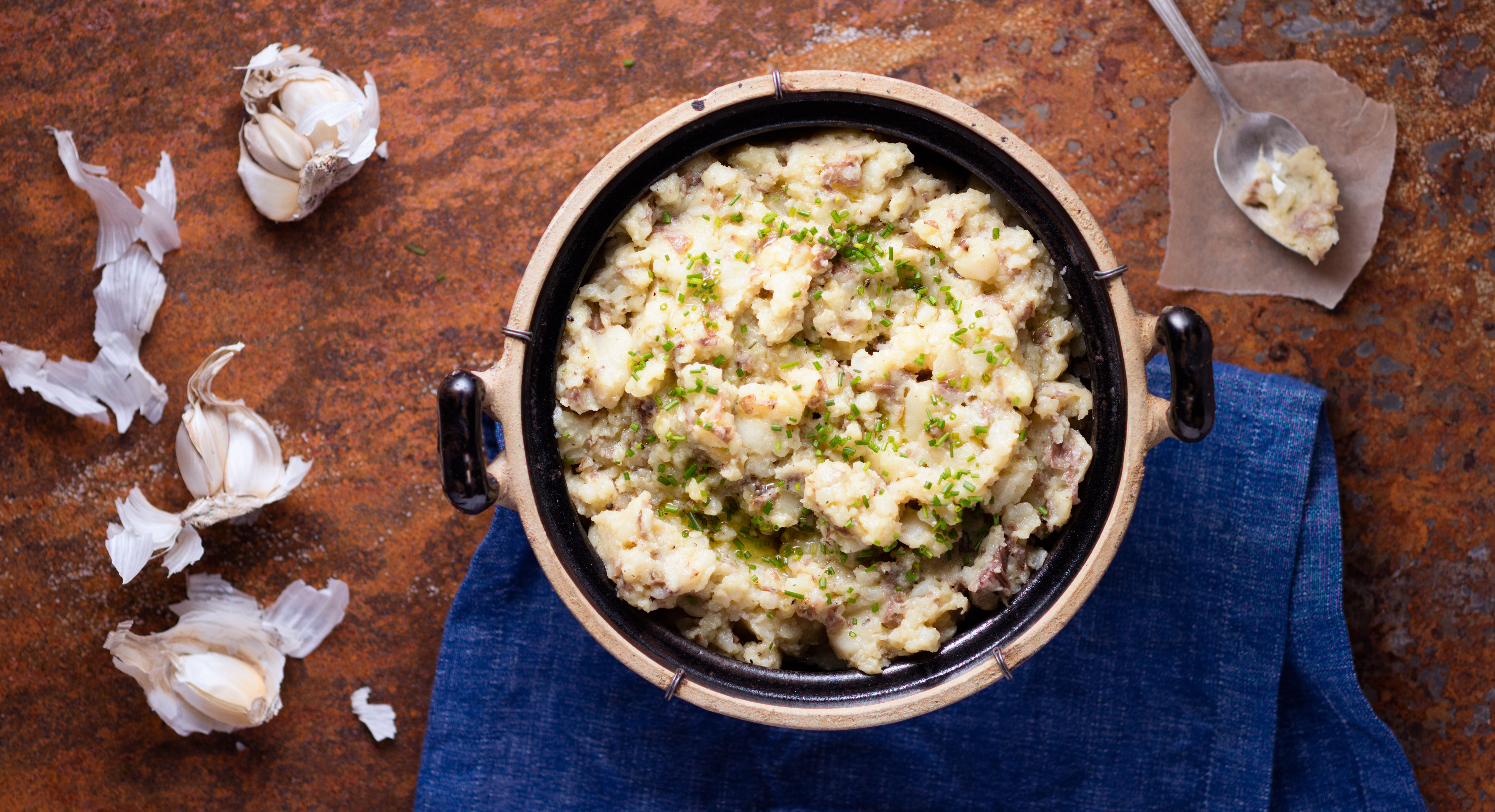 The best mashed potatoes are creamy with just the right amount of texture, like these. Here, we've added even more flavor by including red potatoes and garlic and subbing olive oil in for heavy cream.
Verdant green beans, crisp snap and snow peas, and creamy purple potatoes bring a rainbow of color to this simple sauté. Think of it as a vegetarian substitute for the typical gloopy green bean casserole.
Pick up one of Thrive Market's all-in-one pumpkin pie kits! Whipping up the quintessential Thanksgiving dessert has never been easier—or tastier.
Photo credit: Paul Delmont