Dessert recipes are a dime a dozen—but healthified desserts that actually taste good? You're in luck, because that's one of Thrive Market's specialties.
It's all thanks to our brilliant food editor, Merce Muse. Formerly a Paris bakery owner, she now dreams up healthy recipes in our test kitchen—and styles the beautiful photos, too. Desserts happen to be her first love. From cookies to cakes to pies, these 53 recipes (with pictures) use wholesome ingredients wherever possible for the most insanely yummy treats that'll ever touch your sweet tooth. Better get your Pinterest board ready!
Healthier cookie recipes (that actually taste good)
The mother of all chocolate chip cookies! This is one monster cookie (not to be confused with Cookie Monster), so big it's made in a cast-iron skillet. Try sprouted white wheat flour for a mildly nutty flavor. You won't be able to resist going in for multiple slices.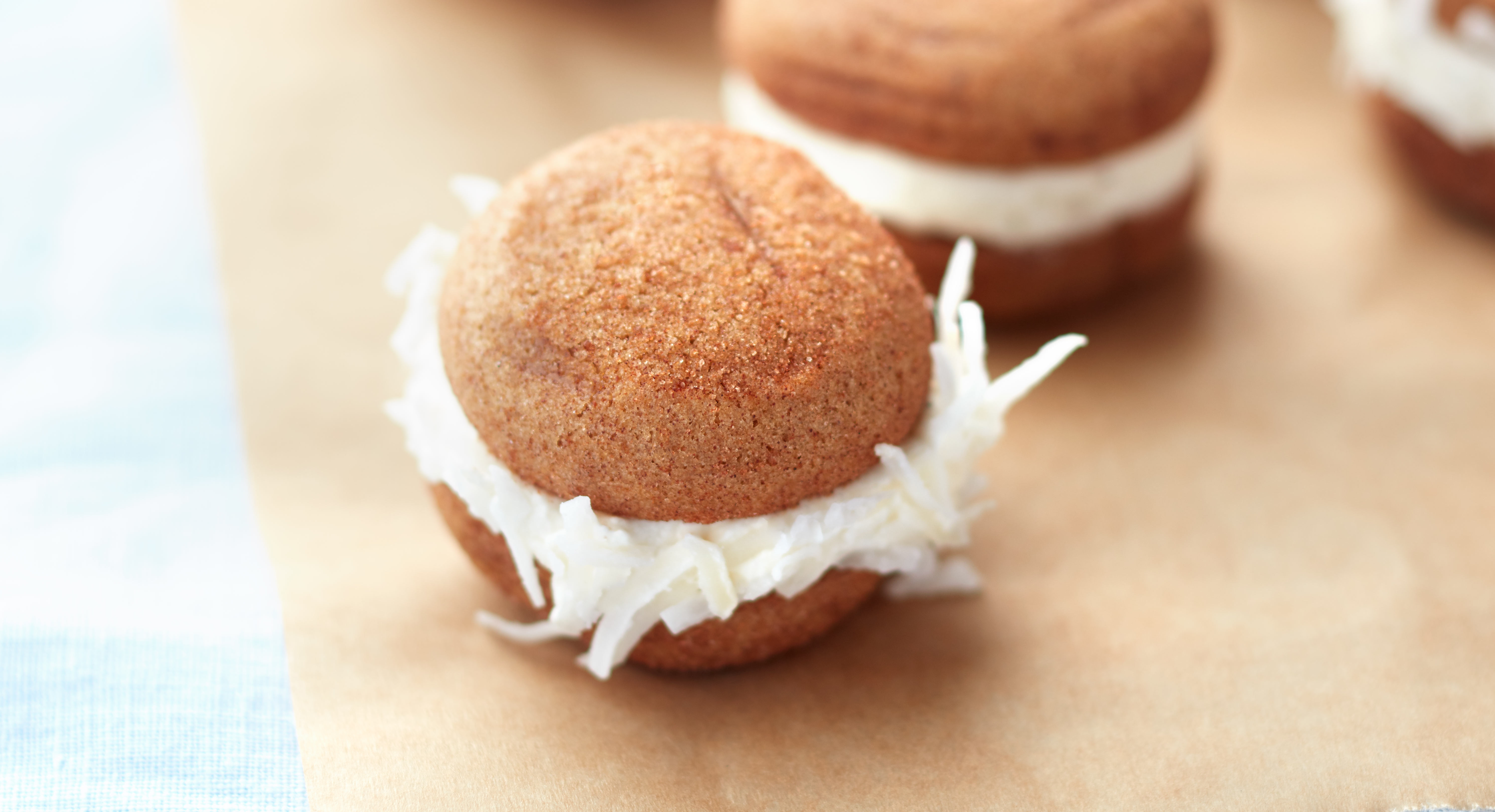 What's a whoopie pie? The most genius hybrid of cake and cookie ever invented. You can cheat by using ready-made, soft-baked snickerdoodles—but the dairy-free whipped coconut "cream" frosting in the middle is a homemade treat.
Scout's honor: Our version of the caramel-y, coconutty Samoas are as good as the real thing. Pulverized raw almonds and raw honey comprise the chewy cookie—but the date-coconut caramel filling and maple-cacao drizzle is the tastiest part.
Peanut butter cookies are always a classic. But these are special because they're made with sprouted spelt flour, which is lower in starch and higher in nutrients than conventional flour. It also gives the cookies a more doughy, cakey texture.
Another old-school favorite gets a vegan and gluten-free makeover. As much as we cherish the ones grandma used to bake, the use of almond flour, cardamom, and maple syrup turn these into a gloriously grown-up dessert that kids will love, too.
Alfajores translates to "caramel cookies"—two words that embody sweetness. Inspired by a traditional South American treat, we use raw pecans and coconut flour to add some fiber, protein, and healthy fat to an otherwise flawless goody.
Make a Paleo and gluten-free take on chocolate chip cookies by using a nutty mix of hazelnut and almond flours. Coconut oil and maple syrup round out the ingredients for this sweet treat, which might sound like a health food but tastes like a dream.
Earthy matcha has a unique flavor, making it an unexpected—but delectable—addition to a classic coconut macaroon. Perfectly crisp on the outside and chewy in the middle.
Recipes to have your cake and eat it, too
Here's a great gift for anyone—the ultimate birthday cake recipe. All you need are 10 ingredients to create a truly elegant dessert that marries coconut cake with coconut-raspberry frosting. Did we mention it's gluten-free?
The beauty of upside-down cake is the surprise ending—the gorgeous caramelized bottom becomes the pièce de résistance when you flip it over. In this recipe, ditch the conventional pineapple slices and opt for bananas instead.
A torte is like cake, but better. Instead of flour, it's made with eggs and ground nuts, which lends a delicate texture. Tart cherries mixed with bittersweet chocolate brings one thought to mind: wow, just wow.
Some people believe ice cream cake is the only cake. But finding one that's vegan and tastes good is like searching for the Holy Grail. Take matters into your own hands and assemble try this recipe consisting of matcha and coconut "cream."
As if carrot cake needed anything more, you can give it a tropical twist by adding pineapple and coconut. Sound nutty? Well, it is—walnutty to be exact. Though there's one thing about this classic that we didn't mess with—it's still topped with signature cream cheese frosting.
Fluffy vanilla whipped cream and sweet strawberries sandwiched between two golden, flaky crusts—strawberry shortcake is the quintessential summer dessert.
For a healthified shortcake, here's a Paleo-friendly version made with fragrant, bergamot-infused Earl Grey tea. The lavender-blackberry filling is so sophisticated it'll elevate tea time to a whole new level.
The best part about coffee cake has always been that crumbly crust—until now. Hidden beneath the surface of this incarnation are ooey-gooey plums.
Dessert recipes for chocolate lovers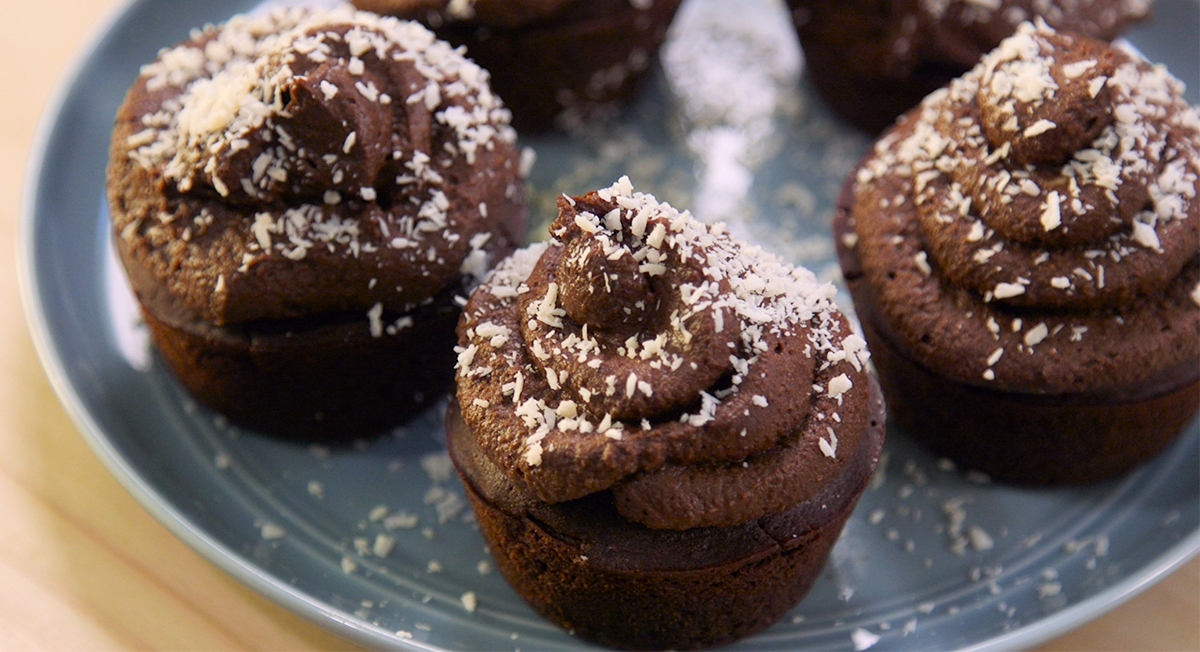 We promise you: These are the most amazing vegan, gluten-free cupcakes of all time. Made from quinoa flour, apple cider vinegar, and the superfood cacao, they are also topped with a chocolatey frosting made of cashew butter and sweet potatoes that really takes the cake.
Incorporating zucchini is one clever trick to make super healthy, super moist muffins. Cacao and chia seeds even inject some superfood power. But thanks to rich dark chocolate chips, the fudgy flavor is what really stands out when you take a bite.
Move over, fancy store-bought truffles! These are way better for you, but every bit as decadent. With dynamic notes of candied ginger and orange, you won't even miss the refined sugar. Bonus: they're so quick and easy to make.
Made with a dynamic duo of almond and coconut milks and sweetened with Medjool dates, this ice cream dream is good enough to convince you that you want to go dairy-free. Drizzle it with a healthy take on homemade caramel.
Even if you're on a raw, vegan diet, you can still get your creamy chocolate mousse fix. Almond milk, chia seeds, cacao, and cashew butter come together to bring it life.
Brownies and dessert bars
Think the words "Paleo" and "brownie" don't mix? This recipe proves that notion wrong. All you need are eight wholesome ingredients and 20 minutes to bake a fudgy batch from scratch.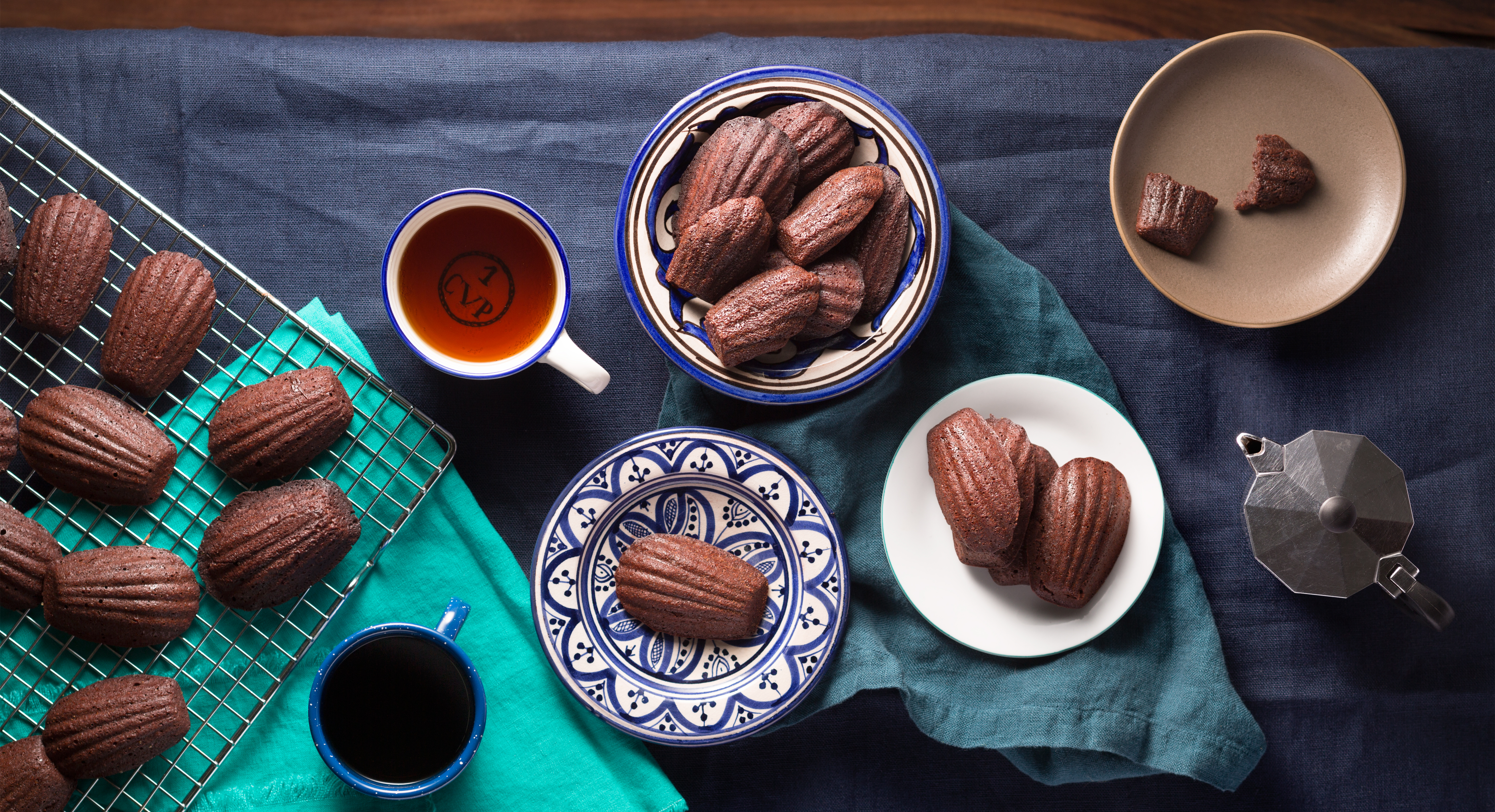 Vanilla madeleines (those little seashell-shaped sponge cakes) are pretty much flawless. They say if it ain't broke, don't fix it—but we all know chocolate makes everything better.
These beautiful bars are texturally almost like cookie dough. Enough said!
For a lighter dessert that's also cooling in the summertime, try tart and sweet frozen lemon poppy bars.
Easy recipes for pies and tarts
A shortbread cookie crust filled with dark chocolate ganache and topped with a homemade marshmallow meringue brings campfire s'mores indoors.
Psst: We've got a secret for making the most mind-blowing apple pie. (It involves cooking them first.)
A gluten-free crust infused with cacao is a game-changer. And no need for corn syrup here—maple syrup and dates make the sweetest filling.
Folded into an easy-to-make gingersnap crust, zesty lemon and luscious raspberry come together for a blissfully fruity filling.
As if dark chocolate and cacao weren't enough for a rich creamy filling, fresh rosemary adds another dimension of herbaceous flavor. The gluten-free crust is comprised of raw walnuts that are high in omega-3 fatty acids and vitamin E. Who knew dessert could be this nutritious?
Fruity desserts
Peach pie without the crust? All it takes is throwing halved peaches on the grill and adding a dollop of vanilla yogurt and a sprinkling of granola to make an easy sunny day treat.
Five gorgeous and endlessly tasty layers (raspberry-beet, vanilla chia, mixed berry, blueberry-spinach, and strawberry-maca) together in a single glass are totally worth the 10 minutes to blend up this smoothie.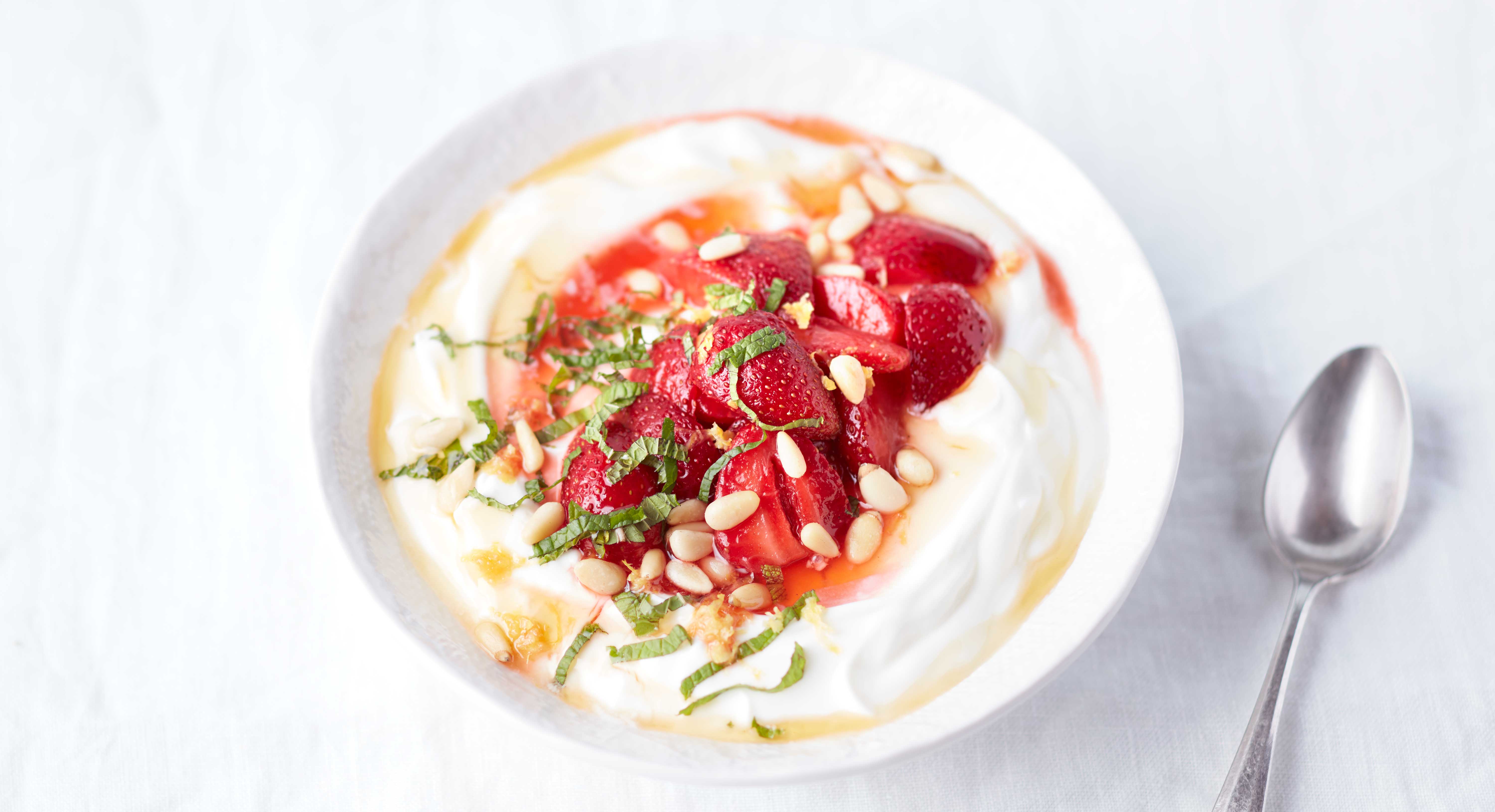 Soften strawberries by soaking them in honey, mint, ginger, and cardamom. Throw them into yogurt with pine nuts and lemon zest for a light and fresh dessert.
Clafoutis is a fruit tart baked in a custard. It's a lot easier to make than it is to pronounce (FYI, it's klah-foo-TEE). Try it with a mix of fresh strawberries, raspberries, blueberries, and blackberries.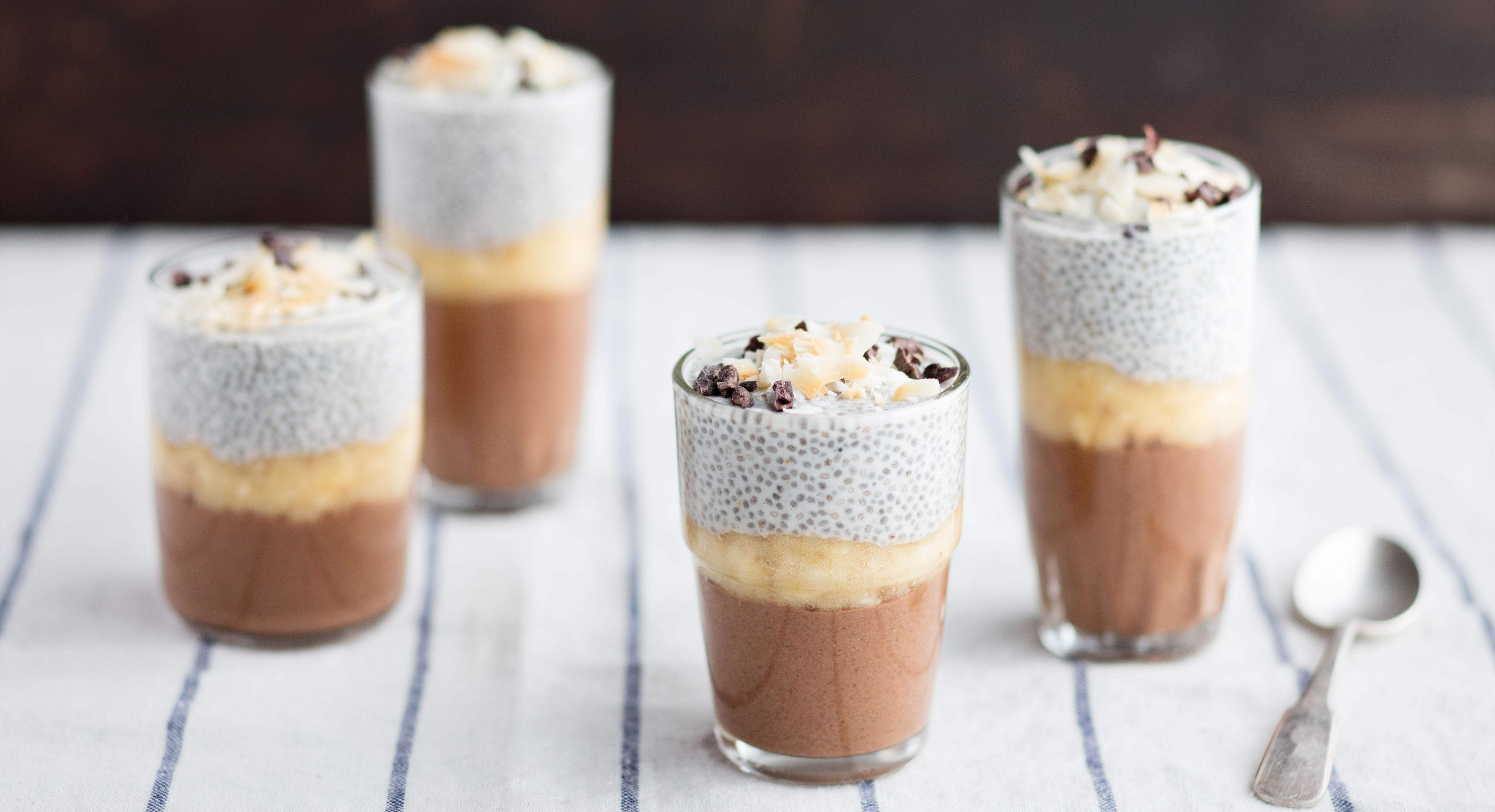 Chia seeds are excellent for making instant pudding, but did you know they can be a part of chocolate mousse, too? Layer both with bananas to create a parfait. That means "perfect" in French, which is a great way to describe this dessert.
A simple vanilla brown rice pudding is elevated with pineapple slices caramelized in honey and orange juice.
Finally, a good excuse to eat sweets for breakfast. Honey and candied ginger create a caramelized crust on sliced grapefruit that makes it taste like creme brulee.
Specialty dessert recipes
Here's a work of art that looks good enough to eat—layers of thin, airy crepes frosted with delicate almond-orange cream throughout.
Make next-level madeleines with cardamom and moisten them up with a syrupy orange glaze.
Coconut cream not only gives creme brulee a taste of the tropics—it also turns it into a Paleo-friendly delight.
Homemade almond crunch and caramelized bananas transform classic vanilla pudding into an unforgettable dessert you'll crave over and over again.
Banana bread and chai come together in the dreamiest muffin recipe. It's all about the crumbs spiced with cardamom, ginger, and black pepper.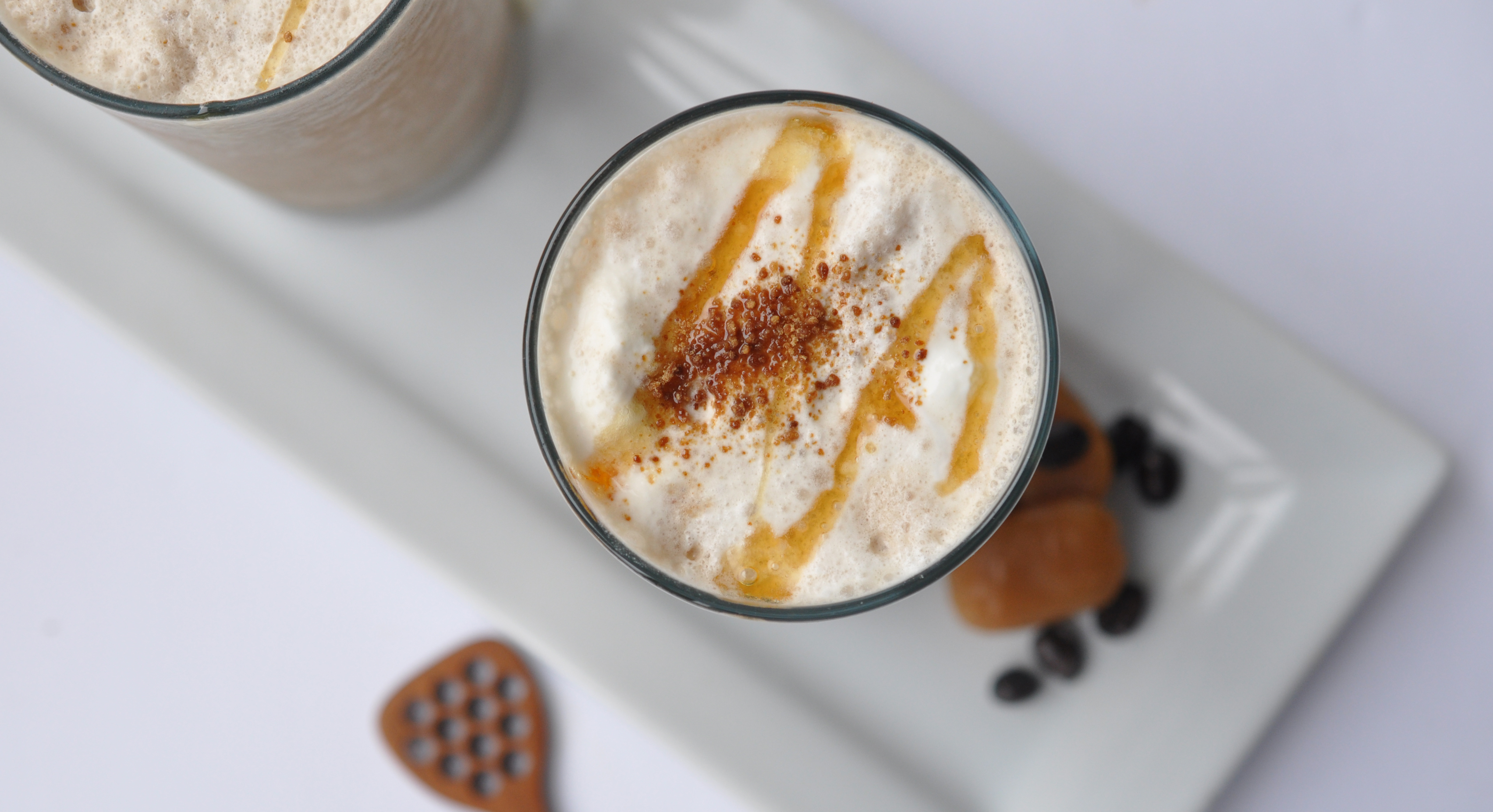 When it's hot outside, it's hard to resist a blended coffee drink like Starbucks' Caramelized Honey Frappuccino. But let's be real—you could do without all the refined sugar. Arielle Haspel from Be Well With Arielle created a better version just for Thrive Market using almond milk, dates, and raw honey.
Candy bar recipes
We love peanut butter cups as much as the next guy, but subbing in almond butter is a major upgrade. After getting one taste, you'll never look back.
Learn how to pop quinoa to make crispy dark chocolate goodies like these. Then you can say your candy habit gives you tons of protein and antioxidants.
Here's how to hack the famous Kit Kat bar without refined sugar. The secret healthy ingredient: Paleo-friendly chocolate-hazelnut spread that's made from scratch.
A caramel-coated, chocolate-covered cookie bar sounds so sinful—but it doesn't have to be. Make it with date caramel, dark chocolate, and raw almonds to indulge guilt-free.
Desserts that kids will love
Healthier doughnuts are pretty simple to DIY, and will be just as warm and chewy as what you'd get at the bakery. Use sprouted white wheat flour and fry in coconut oil to lighten them up.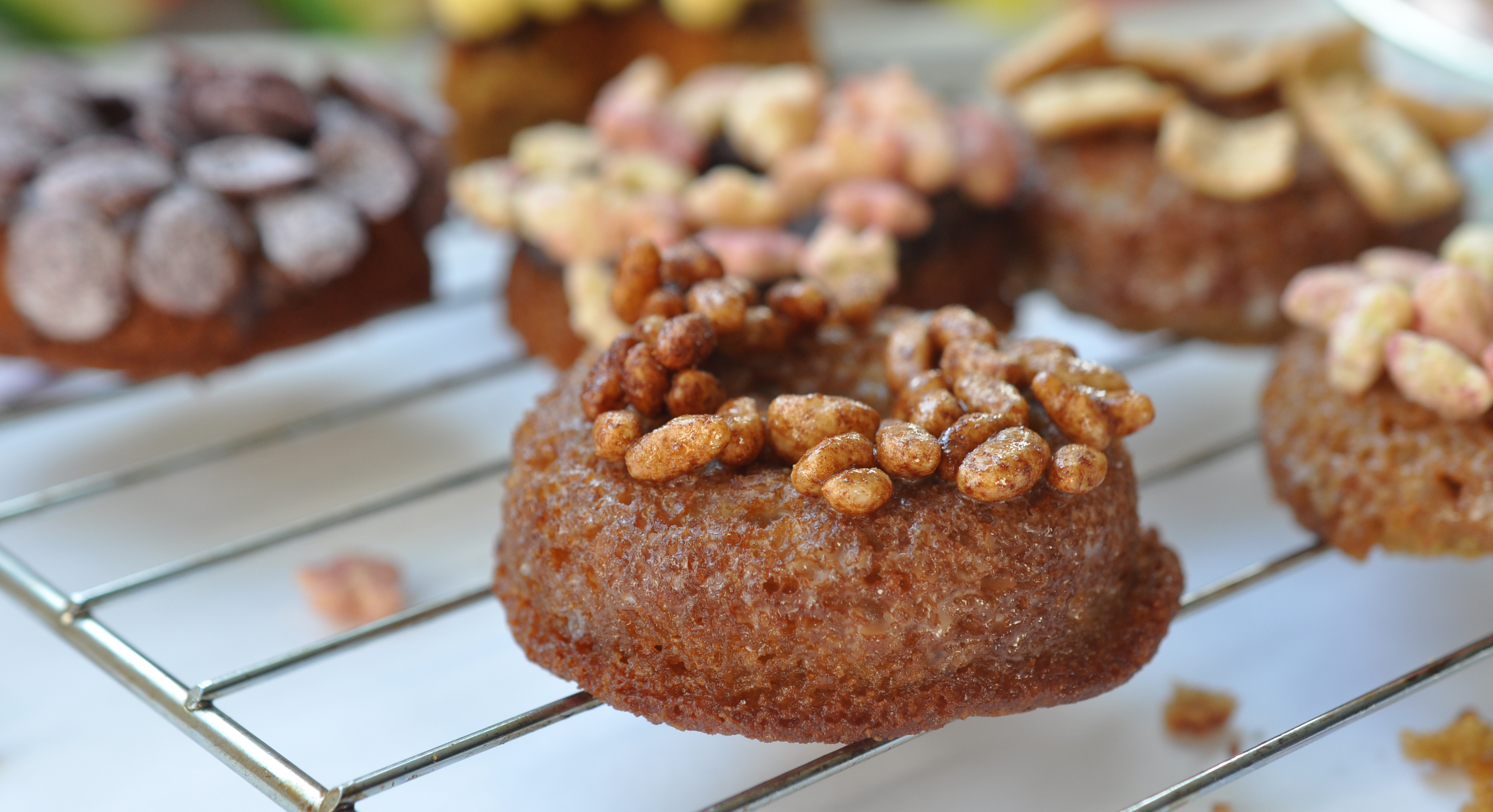 If your favorite part of eating cereal as a kid was slurping up the fruity or chocolaty milk left over afterwards, then this one's for you. Arielle Haspel dreamt up a recipe for gluten-free doughnuts saturated with cereal almond milk and a chocolate glaze.
Skip the frozen banana stand and make your own at home—it's so easy! Coat bananas with a mixture of cacao, maple syrup, and coconut oil and freeze.
Another summertime goodie you can hack like a pro. First, whip up gluten-free snickerdoodles, then fill them with the quickest one-ingredient dairy-free ice cream.
We can never get enough of Rice Krispies treats. Here's a recipe for a healthier batch made with brown rice cereal and vanilla ghee.
Also known as peanut butter–and–chocolate Rice Krispies treats, scotcheroos are another one of those ideal, irresistible sweets. Ours are Paleo-friendly with Coconut Flakes Cereal, dark chocolate, almond butter, raw honey, and maple syrup. Kids will go crazy for them—that is, if the grown-ups can keep their hands off.