Pumpkin spice latte. Salted caramel mocha. S'mores frappuccino. These are just some of the seasonal offerings diehard Starbucks fans have historically lined up to get their hands on. This spring, the chain's beverage du jour is the caramelized honey frappuccino.
The only problem? With 68 grams of sugar per serving, it isn't exactly good for you. But you can satisfy your sweet tooth by blending up a healthier version at home. Naturally sweet dates and honey recreate the burnt sugar flavor of the original, just without the inevitable crash. Best of all, it takes less than three minutes to make—and only costs a few cents!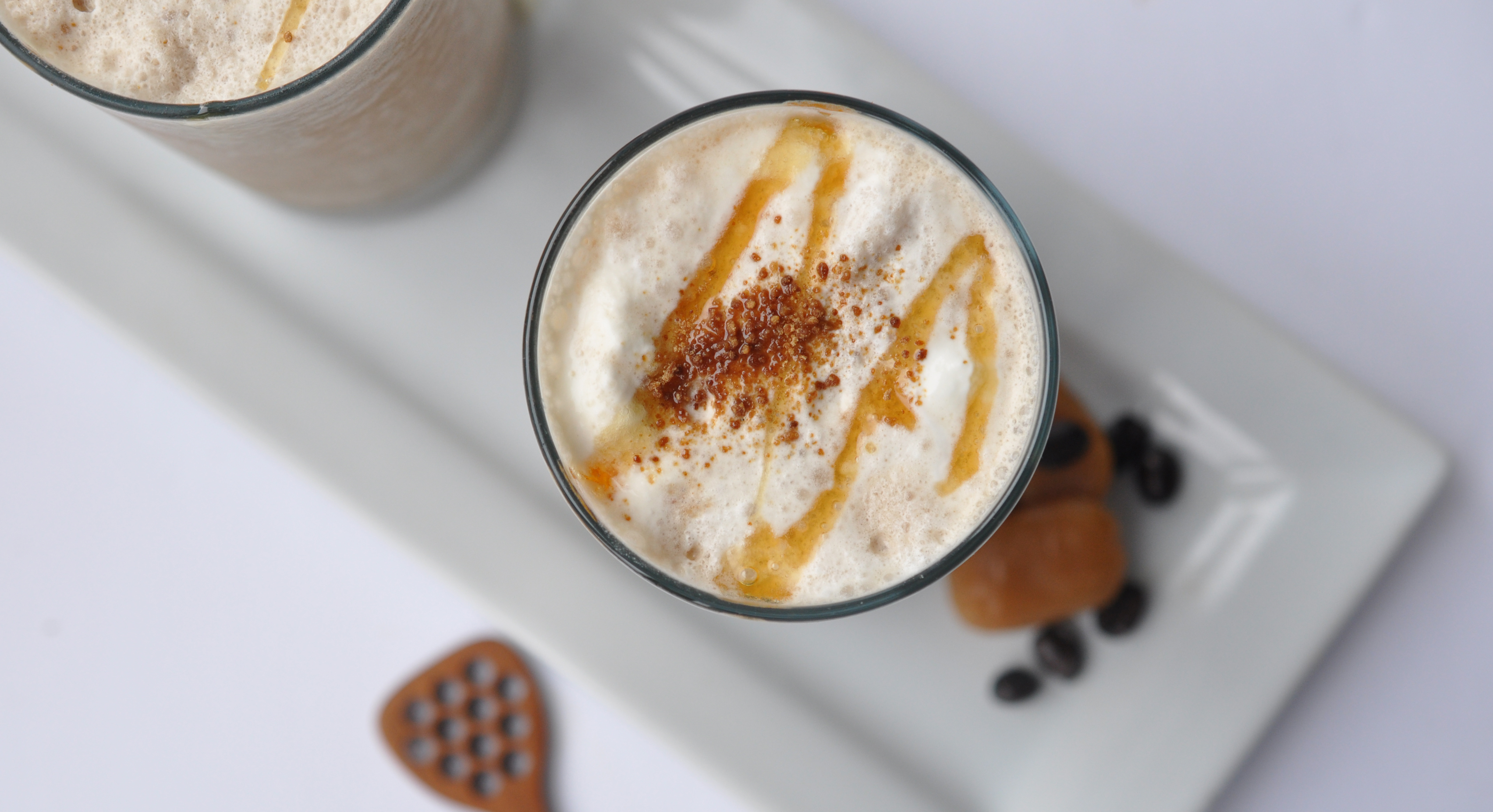 Caramelized Honey Frappuccino
Yield: 1 (12-ounce) serving
Active Time: 3 minutes
Ingredients
1/4 cup brewed instant coffee
1/4 cup almond milk
1 cup ice (approximately 10 cubes)
3 dates, pitted
2 teaspoons honey
1/2 teaspoon vanilla extract
Instructions
Pour coffee into blender. Add all remaining ingredients. (If you prefer a sweeter drink, add more dates.) Blend on low (or use "ice crush" speed) until it reaches a milkshake-like consistency. Pour into a glass and serve with a straw. Garnish with a drizzle of honey, if desired.

Check out Arielle Haspel's blog, Be Well With Arielle, and follow her on Facebook, Twitter, and Instagram.
Photo credit: Arielle Haspel