Picture the typical Thanksgiving table: Stuffed with turkey, dressing, creamy casseroles, sugar-laden desserts, and baskets full of rolls, it's anything but a "healthy" feast. Yet there's no reason that this holiday celebration can't be a tasty and wholesome meal.
Make this year's Turkey Day a healthy one by getting rid of all the processed carbs and overly sweet junk—try cooking up a Paleo-friendly feast. This menu has it all, from a coconut-oil basted turkey to gluten-free stuffing to superfood cranberry sauce. So come give thanks the way our ancestors did, and we promise no one will miss the mashed potatoes.
Stop stressing about the turkey right now: This foolproof recipe makes a show-stopping centerpiece for any table.
Who says you need bread in stuffing? You won't miss the grains in this Paleo-friendly version made of slowly caramelized onions, leeks, and mushrooms and topped with hazelnuts.
This creamy soup harnesses both the sweetness of roasted kabocha squash and saltiness of pancetta for a truly lovely fall flavor.
These golden-brown biscuits have just a hint of herbal rosemary flavor. They're so flaky and rich you almost won't believe they're gluten-free.
Is it even Thanksgiving if dinner doesn't come with a side of cranberry sauce? Goji and golden berries really take this classic recipe to the next level.
Mashed potatoes have nothing on this parsnip-apple puree, which gets its decadent depth of flavor from creamy coconut milk and rich ghee.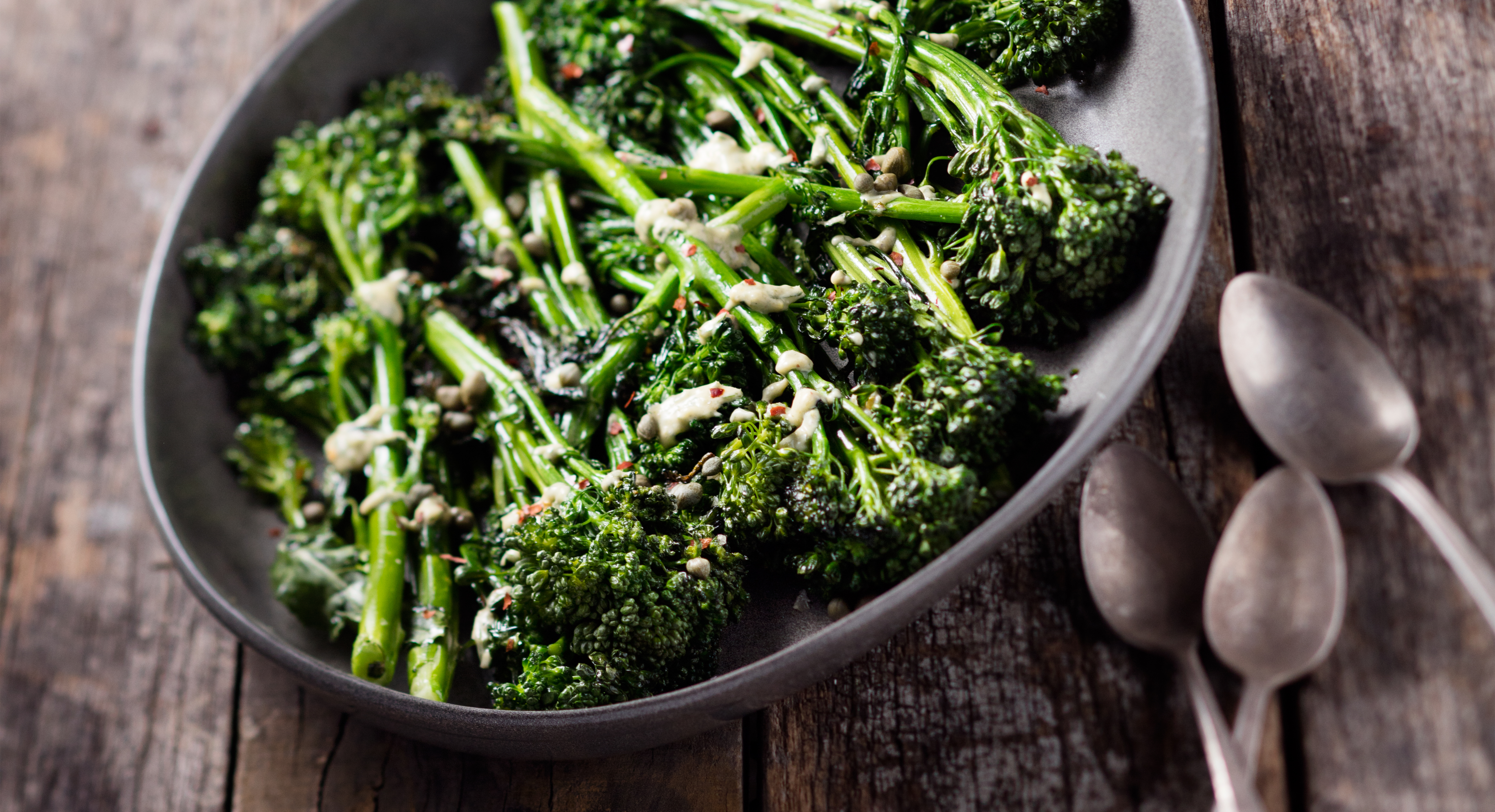 Pungent anchovies and briny capers punch up garlic-roasted broccolini in a dish that comes together in just 15 minutes.
This Paleo-friendly pumpkin pie captures all the classic fall flavors: pumpkin, pecan, maple, cinnamon, and ginger.
Photo credit: Paul Delmont