While doing a Whole30® makes you feel great, it's not so easy to switch from your regular eating habits to a whole month of super clean eating. Whole30® veterans will tell you that although the specific food cravings are a challenge (a cupcake, a stack of pancakes, maybe a glass of wine), it's those food-centric moments you may start to miss most: things like brunch with friends or an after-work cocktail.
During your Whole30®, you'll quickly learn that you need to prep and cook nearly all of your own food, which can lead to a bit of cooking burnout. If you start to feel like you're in a food rut, here's some inspiration to keep you on track — in the form of Whole30®-approved dupes for your favorite restaurant dishes, takeout orders, and social snacks.
Whole30® Recipe Swaps: What to Eat in Place of Your Favorite Foods
Try…
You may not be able to fill up on carb-heavy sandwiches in a Whole30® meal plan, but you can get the same effect with protein-packed tuna salad (sans the bread).
---
Try…
If you're typically a regular at your favorite sushi restaurant, this Whole30®-approved take on poke will satisfy all those cravings (even without the rice).
---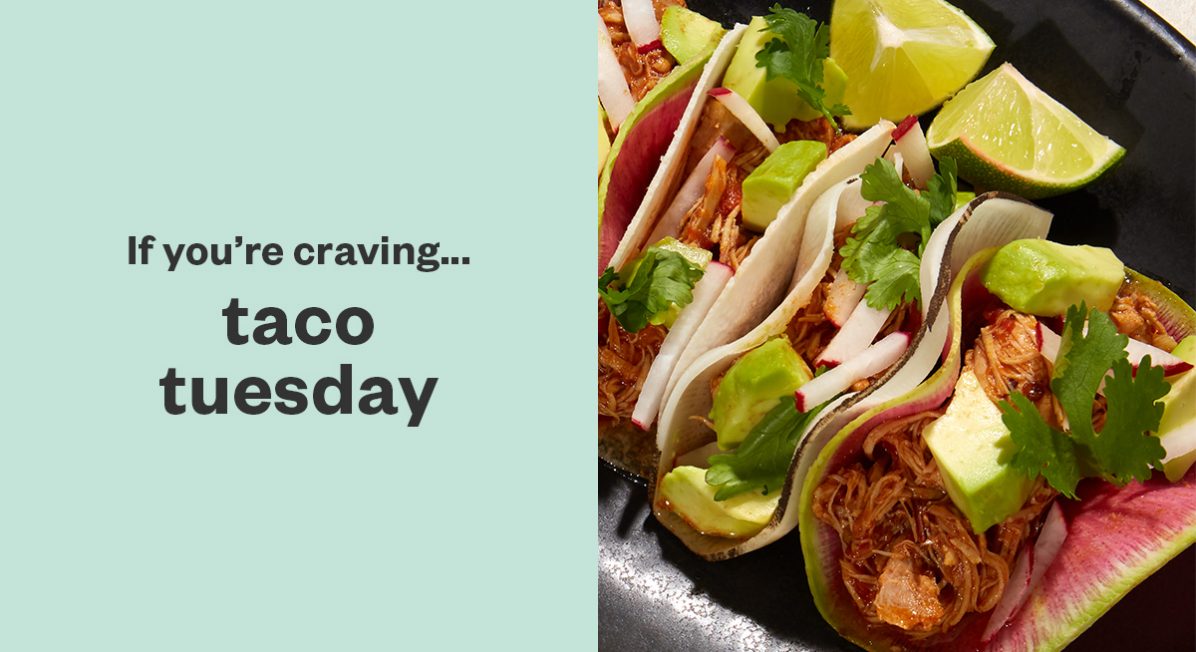 Try…
With jicama rounds in place of the tortillas, these chicken tinga tacos will help you stick to your Whole30® rules without missing taco night. As a bonus, this Whole30® Instant Pot recipe comes together in just a few minutes—something you'll certainly appreciate when cooking most of your meals at home.
---
Try…
Whole30® Sheet Pan Shrimp With Sesame Broccoli
Whole30® Halibut and Mushrooms in a Pepper-Ginger Broth
Which takeout dishes do you miss most — stir-fry from your favorite Chinese restaurant? Hot, noodle-filled ramen from a go-to Japanese spot? If you answered either, these two Whole30® recipes will likely fill the void.
---
Try….
Whole30® Turkey-Sage Meatballs Served Over Spaghetti Squash
Subbing spaghetti squash in place of grain-heavy noodles is a great way to enjoy your favorite pasta dishes while on Whole30®.
---
Try…
Whole30® Lemon Pepper Chicken Wings 2 Ways
Having friends over to watch the big game? Prep these two game day classics ahead of time and you can join in on the snacking (just grab a sparkling water in place of a cold beer!)
---
Try…
Whole30® White Chicken Chili With Sweet Potatoes
Whole30® Roast Chicken Thighs With Fennel and Squash
Many people miss their favorite comfort foods while on Whole30®, but these warm, filling dishes are equally filling swaps for those homemade favorites. Try a hearty Whole30® chili, a classic roast chicken, or a steamy bowl of chicken soup with zucchini noodles in place of noodles.
---
Try…
Whole30® Baby Back & Dry Rubbed Ribs
Wondering what to bring to the barbecue when you're on Whole30®? These tender, flavorful ribs are made two ways, so they're perfect for any palate.
---
Try…
Many people say breakfast is tricky on Whole30®, but it doesn't have to be. These delicious and filling breakfast dishes are near-perfect dupes for some of your favorite morning favorites.