Almond Milk, Unsweetened Barista Blend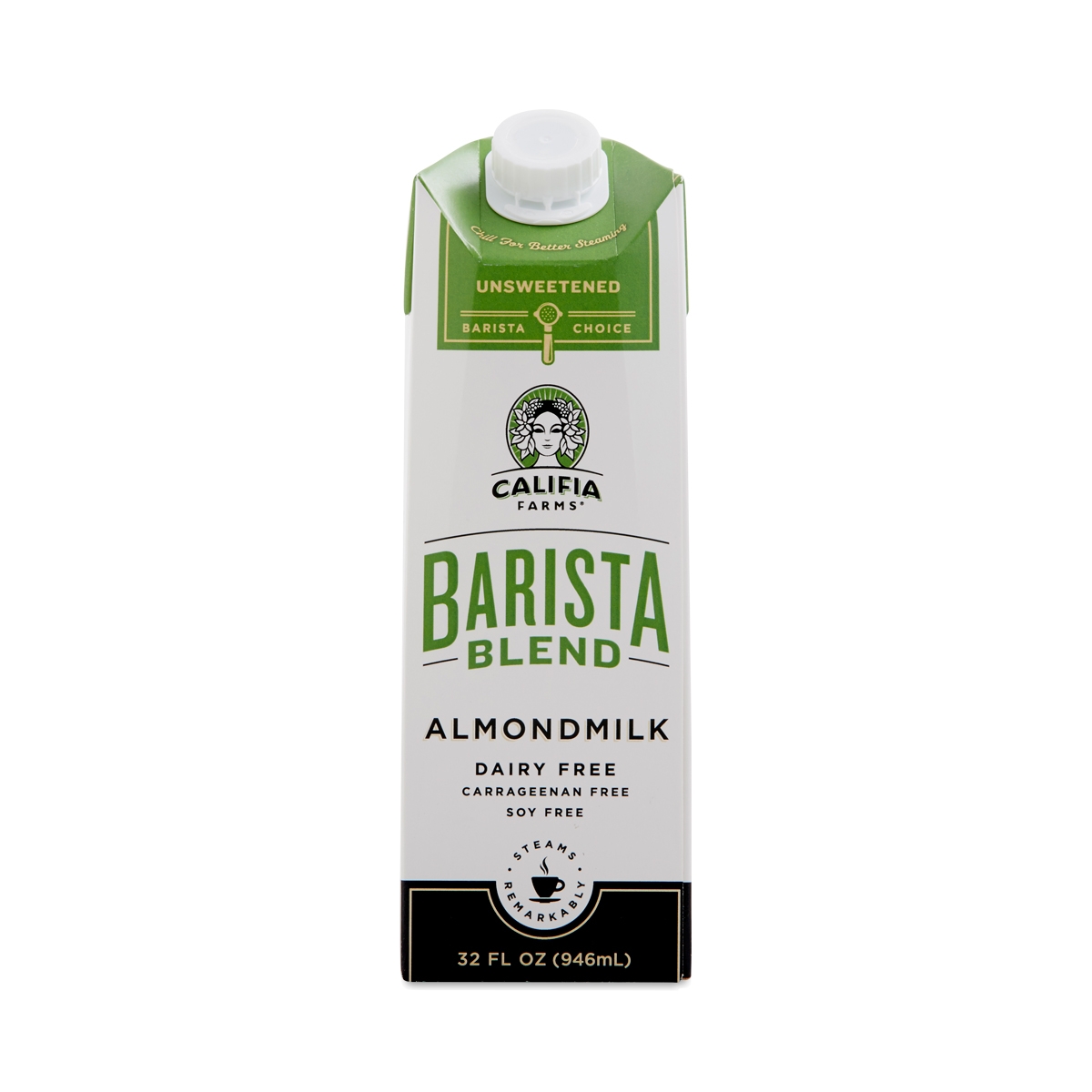 813636020904
This unsweetened Barista Blend almond milk is Califia's answer to espresso lovers who need a little creaminess in their cup. Artisanally made, this almond milk creates full-bodied foam and is shelf-stable, dairy-free, gluten-free, and non-GMO.
32 oz container
Vegan AND it FROTHS!
- by
Rebecca
Really does froth up, organic and vegan. Perfection
Doesn't froth too great
- by
Lorelei
I use this in my bodum frother, but it doesn't froth very well. It comes out pretty liquidy. Still a great taste though!
Barista bomb!
- by
Diane
This did not froth at all. Regular Almond Milk frothed better that this in my frother. I have four containers of disappointment.
Awesome non-dairy milk
- by
Shannon
A really creamy great alternative to milk
Shelf stable!
- by
Mercy
I like that it doesn't have to be refrigerated!
0813636020904
813636020904