Golden Milk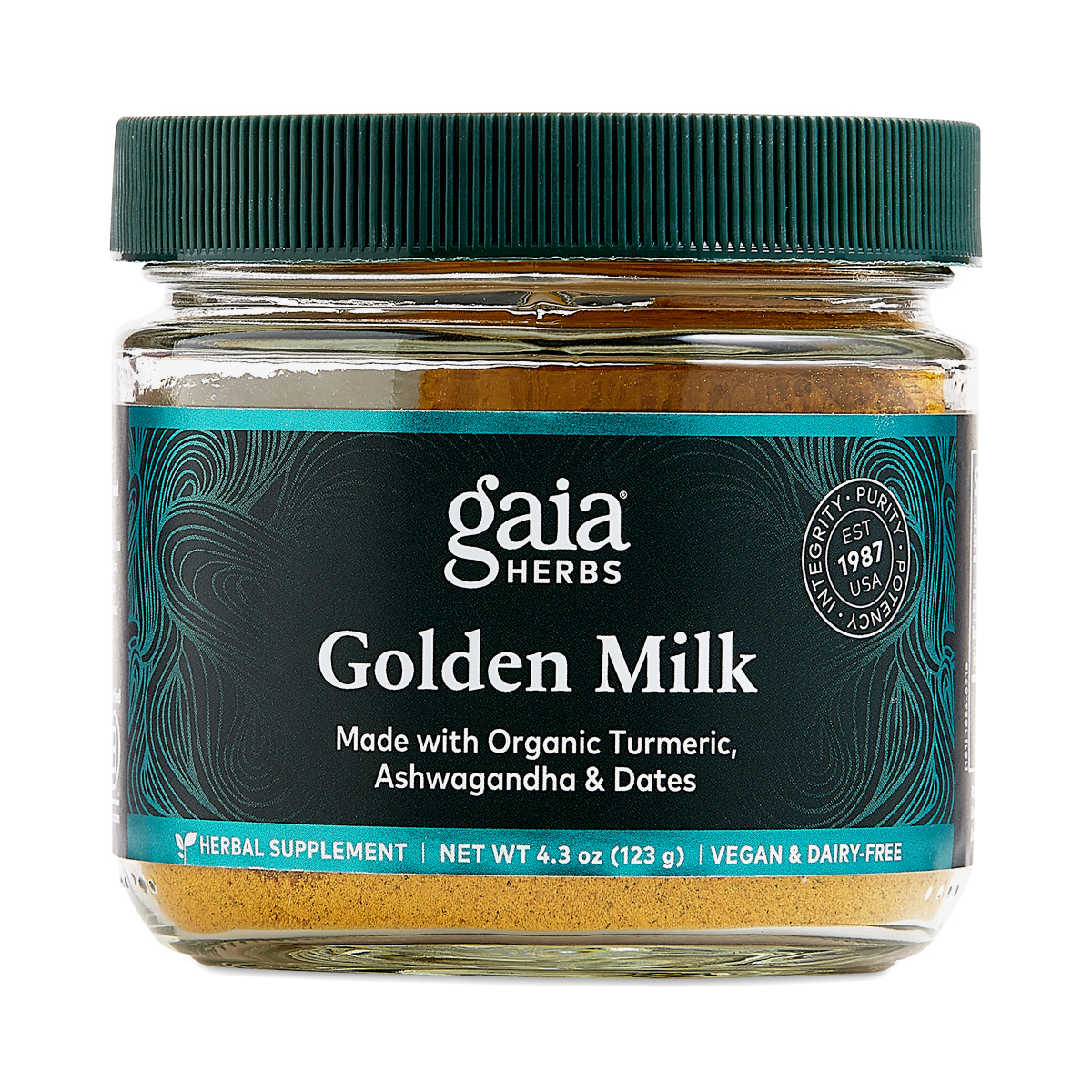 751063149273
Gaia Herbs Golden Milk is a satisfying, plant-based blend of turmeric, dates, and herbs (black pepper, cardamom, vanilla, and ashwagandha) inspired by the traditional Ayurvedic recipe that has been savored for centuries for its support of the mind and body. The delicious mix comes in a convenient powder form that is designed to be stirred into regular milk or plant-based milk alternatives. Golden Milk is intended to be sipped warm and is perfect for people who want to relax and unwind at the end of a busy day with something tasty and nourishing. This product is vegan, and gluten-free with no GMOs or soy. These statements have not been evaluated by the Food and Drug Administration. This product is not intended to diagnose, treat, cure, or prevent any disease.
4.3 oz jar
My go-to golden milk to help get back to sleep
- by
Deborah Schwartz
great with hot milk (and you can always add a little ghee, a little saffron, a little sugar.... a little nutmeg.....)
love
- by
Alexa Long
love having this at night before bed. very relaxing and i feel more mentally clear
Golden milk
- by
Shannon Jones
Love this golden milk! Very easy to prepare and has a great spice taste!
yum!
- by
Susan
I love this stuff! i use it my tea, coffee and oatmilk. i also add it to food, like egg salad and smoothies
So goood!!!
- by
Sevil
Gaia Herbs, Golden Milk
0751063149273
751063149273