In psychology, "putting up walls" is a common phrase for the brain's coping mechanism to avoid getting emotionally hurt. Physiologically, the same thing happens when antioxidants put up walls to prevent the body's cells from getting hurt.
While it might seem like antioxidants have become a trendy marketing buzzword, they're actually powerful soldiers, helpful in staving off diseases by preventing cellular damage that could open up the risk for degenerative disorders.
They're fast becoming a concentrated area of study by medical professionals and scientists for this very reason. Here, we get to the heart of what they are good for, and explain how to really thrive by getting more of them from the foods you eat.
Antioxidants are the body's self-defense
Antioxidants are a classified group of various vitamins, minerals, and other natural compounds found in food and supplements that are known for their ability to fight free radicals in the body.
Free radicals are a group of unstable atoms that are a byproduct of oxidation, which results in the loss of electrons. This happens during very natural processes like when the body breaks down food for energy, or even just breathing air every day.
If left to roam in the body, free radicals can actually attack DNA, manipulating the coding in the strands, and also deteriorate cells membranes, opening them up to exposure to toxins that can result in a greater risk for disease. This also means cells may not function properly, or even die off.
One of the most important lines of self-defense against this process is intaking a good number of antioxidant-rich foods every day that can help cut off the oxidation process and prevent cell damage.
Top 10 antioxidant-rich foods
Blueberries
Blueberries are considered a superfruit for their wide range of benefits, including boosts to brainpower. Part of this lies in the fact that they deliver anthocyanin, a flavonoid that's considered to have potent antioxidant capacity. Here are just some of the ways blueberries (particularly wild blueberries) can do the body good.
Blueberries have a lower glycemic index, so even though they taste sweet, eating them won't cause blood sugar spikes
They're known as brain food because they may help improve memory function
Eat up: Fresh or frozen, in breakfast or dessert, blueberries are versatile and tasty. Try this Purple Pinole Breakfast Bowl to get your fill; along with blueberries, this hot-cereal is full of raspberries and blackberries, which also make our list of the top 10 antioxidant-rich foods.
Raspberries
Raspberries also take a top spot in the list of most antioxidant-rich foods—they deliver vitamin C and anthocyanin (a plant compound that acts as a pigment).
Eat up: Raspberry-Coconut Ice Cream is a cool and flavorful treat where this fruit is the star. This homemade ice cream is super easy to make, with frozen berries and rich coconut cream as well as maple syrup and cacao nibs. All you need is a high-speed blender and five minutes of time to make it perfect.
Prunes
Plums are a juicy and sweet summertime favorite. Dry them out, and what's left is the still-sweet prune. Their sticky texture and sweet flavor makes them seem more like gummy candy than a food that's good for you. However, prunes are known for helping relieve constipation, and provide antioxidants, particularly because they contain a polyphenolic compound called hydroxycinnamic acid, which can help destabilize the structure of free radical cells.
Eat up: While prunes are enjoyable all by themselves, there are some other creative ways to use them. Sauté them with bitter greens or quinoa to cut some of the tanginess or puree them for a sauce. You can also make a pb&j sandwich replacing the jelly with prunes, or chop them up and add to ground beef for a better burger.
Green Tea
Green tea is a part of the Camellia sinensis shrub, from which black tea is also derived, however green tea leaves are fresher. Instead of being dried and withered during the oxidation process like black tea, green tea leaves are baked in ovens and then steamed to preserve both the flavor and nutrients.
Drink up: Go green with a box of mint sencha green tea or some jasmine green tea with breakfast or anytime you need a pick-me-up. Another tasty option is matcha, which is a powdered form of green tea that can be mixed with milk for a tasty latte alternative.
Cranberries
According to a USDA study, cranberries not only offer vitamins C and E but also selenium, ellagic acid, and anthocyanins. So, don't save them just for Thanksgiving, but rather eat all year-round to help protect against UTIs and inflammation.
Eat up: Buy cranberries frozen or dried, and bake into muffins, add to cereal, or prepare a side dish. One unique idea is Turkey-Sage Meatballs with Spaghetti Squash. Cranberries support this dish with sharp flavor that livens up the ground turkey and provides a bright balance to the sage.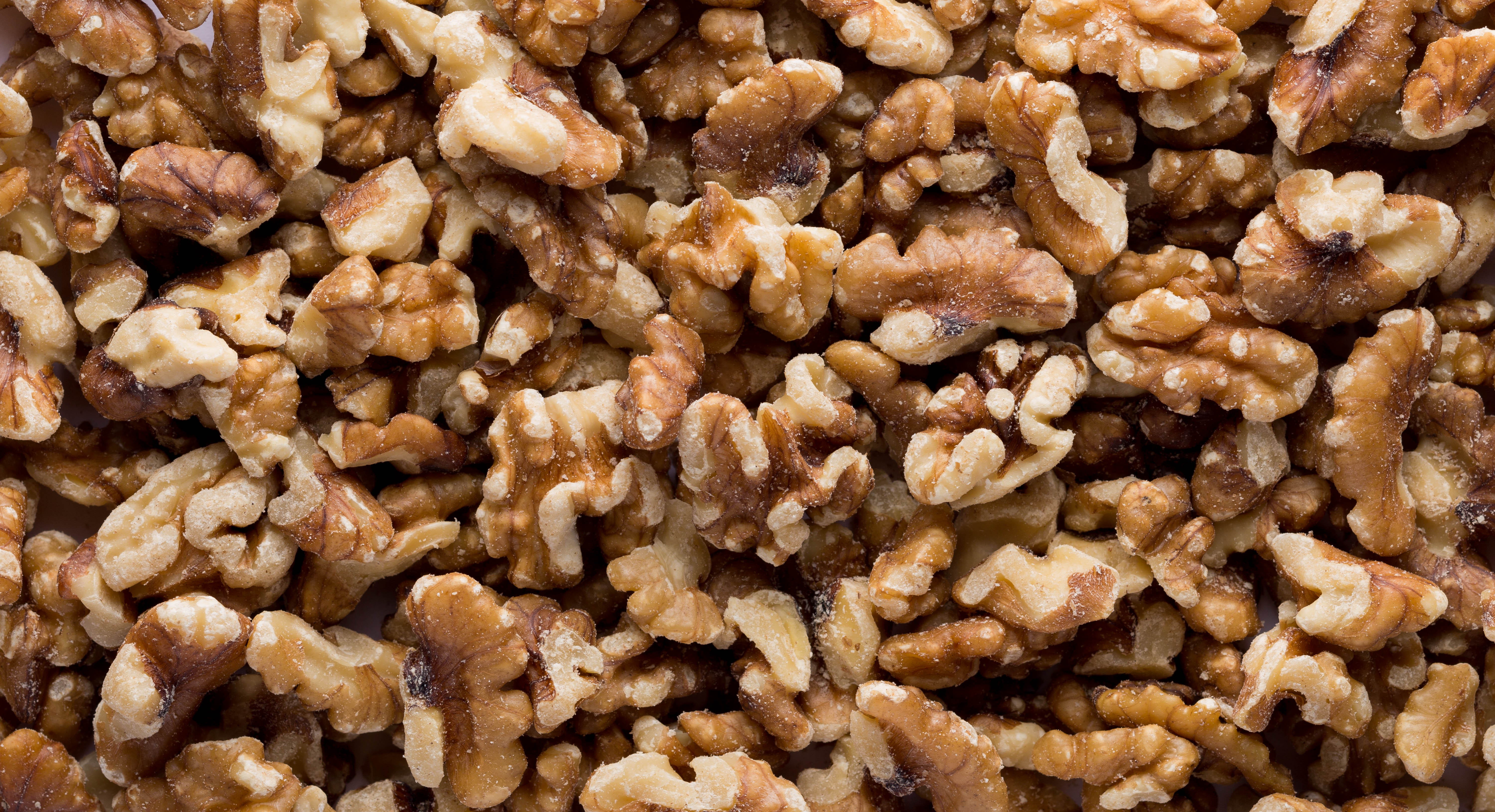 Walnuts
Almonds usually get a lot of credit for being healthy, leaving the mighty walnut overlooked, which is unfortunate since it has the highest number of polyphenols of any nut. Walnuts work hard to make sure the body functions like it's supposed to; they've been studied for various influences, including:
Reducing inflammation throughout the body
Improving the overall lipid profile, which includes triglycerides and total cholesterol
Eat up: Pack a bag with you for an afternoon snack, and add in some dried cranberries (also on this list), coconut flakes, and carob chips for a DIY trail mix. You can also get the day started right with hearty Morning Glory Muffins—made with walnuts, banana muffin mix, sunflower seeds, and healthful spices, they offer fiber, protein, and just enough sweetness to make this breakfast feel like a real treat.
Black beans
You know what they say, "Beans, beans, they're good for your heart…" And it couldn't be more true. Several types make this list, including black beans, which deliver anti-inflammatory phytonutrients (or plant-based nutrients, including our old pal ellagic acid). These compounds are believed to reduce the risk of colon cancer, heart disease, and type 2 diabetes. They're also high in protein and fiber.
Eat up: While standard ways are to enjoy them refried as a side dish, or added whole to tacos, salads, and soups, there's also a ton of other options. Try some black bean brownie recipes, or add a spoonful to smoothies (just mask the taste with some cacao powder).
Red beans and kidney beans
Red beans and kidney beans take the healthy momentum from black beans and run with it. One study found that just a half-cup of red beans has a combination of 13,727 antioxidants, while the same serving size of kidney beans offers 13,259.
Part of what makes these types of beans so effective is their high flavonoid content. Flavonoids are plant-based compounds that have been studied for a range of positive benefits, like:
Alleviating eczema
Reducing symptoms of allergies and asthma
Acting as an antiviral agent
Eat up: Excellent in chili, stews, and Sloppy Joes, red and kidney beans still have all the protein and fiber of black beans, with a rich, meaty texture that makes them even more delicious.
Blackberries
One more berry sneaks onto this list—the juicy and powerful blackberry. Blackberries get their superpowers from anthocyanins, the pigment that gives them their distinctive color, and also seen as an antioxidant with a variety of influences on the human body, like helping curtail hypertension.
Eat up: Get the most out of this healthful fruit with this Blackberry Chia Squeeze Snack. Made with berry puree and juice, purple carrot juice, and hydrated chia seeds, it has fiber, protein, and omega-3's.
Whole grains
No need to give up your favorite breads, pasta, and crackers—if they're made with whole grains that is. Whole grains have the same polyphenol components that make tea and walnuts so healthy. They're also filled with fiber and protein for extra nutrients. Reach for whole grain options when you are craving carbs and satisfy your hunger while doing good for your body, too.
Eat up: Start the day (or end it) with Apple Pie Overnight Oats. Smooth and creamy whole-grain oats pair wonderfully with crisp apple and spicy cinnamon, making this a meal that tastes like dessert but is just as good for breakfast.