Multi Collagen Protein, Vanilla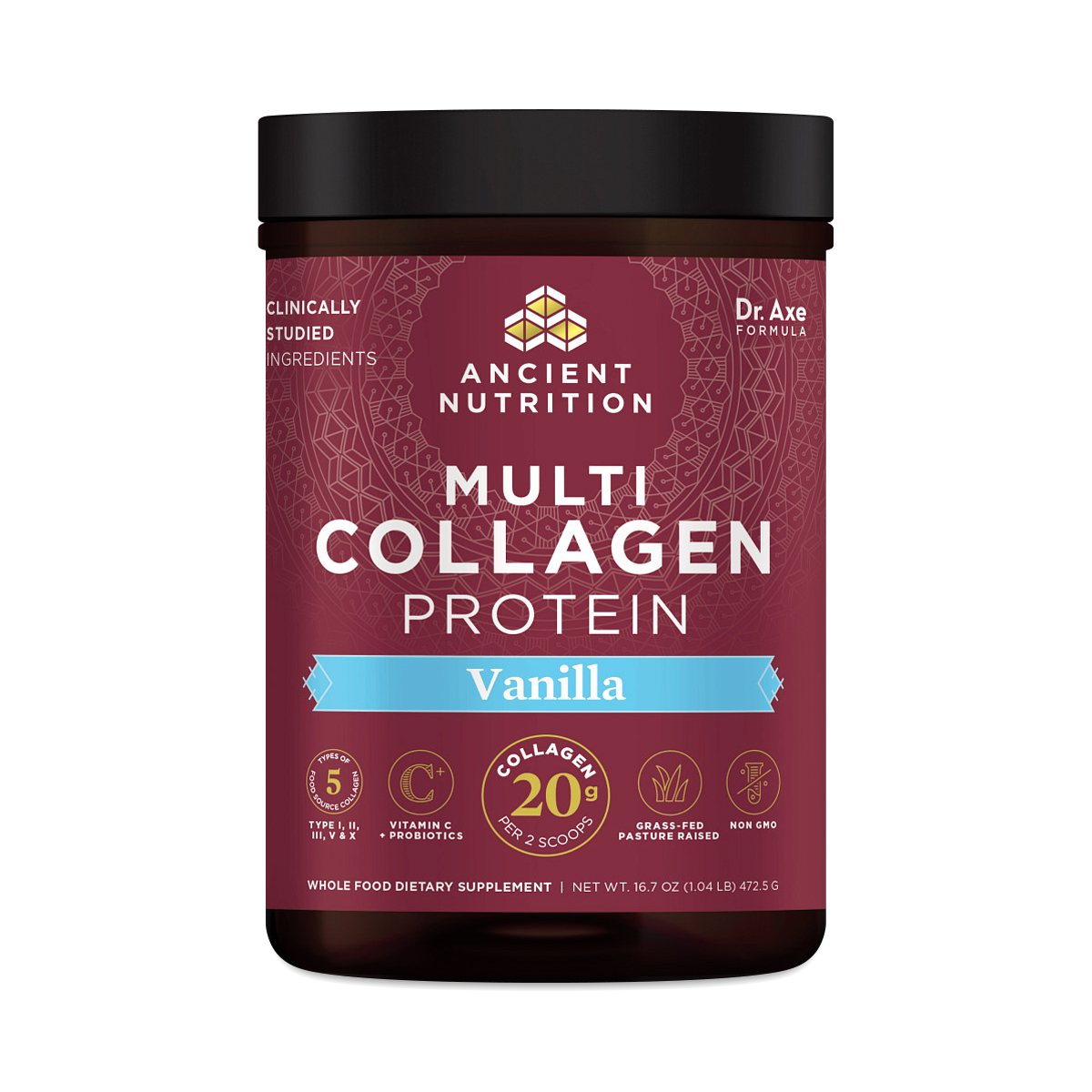 816401021854
A delicious vanilla twist on Ancient Nutrition's Multi Collagen Protein featuring 5 different collagen types. Supports joint health, promotes healthy skin elasticity and healthy skin hydration, and supports a healthy gut. Mixes instantly to create a delicious, collagen-packed vanilla beverage. Great for smoothies and lattes. These statements have not been evaluated by the Food and Drug Administration. This product is not intended to diagnose, treat, cure, or prevent any disease.
16.7 oz tub
Sweet but good
- by
Keeley
Has a sweet flavor, liked the added benefits of collagen protein powder for hair and nails.
Artificial taste that lingers
- by
Claire Palmer
Nope, nope no. I found this to be very artificial and sweet. I have mixed in a jar of plain that I had in hopes of making it easier to stomach. Too expensive to throw away.
Half Full
- by
Shirley
This has good flavor, but the container is less than half full. A smaller container would make me fell less ripped offed
My favorite so far
- by
Dawn Ayers
I've tried a lot of protein powders but this one is the best of the bunch. It's the right consistency and the flavor is great. It mixes easily. Give it a try.
Spilled out
- by
Anna
When I received my order the collagen was opened and had spilled out in the box. I was able to scoop most of it up and back into the canister however I still lost a lot and I'm not sure if it was thrown around in shipping but it was a mess.
0816401021854
816401021854