Multi Collagen Protein, Vanilla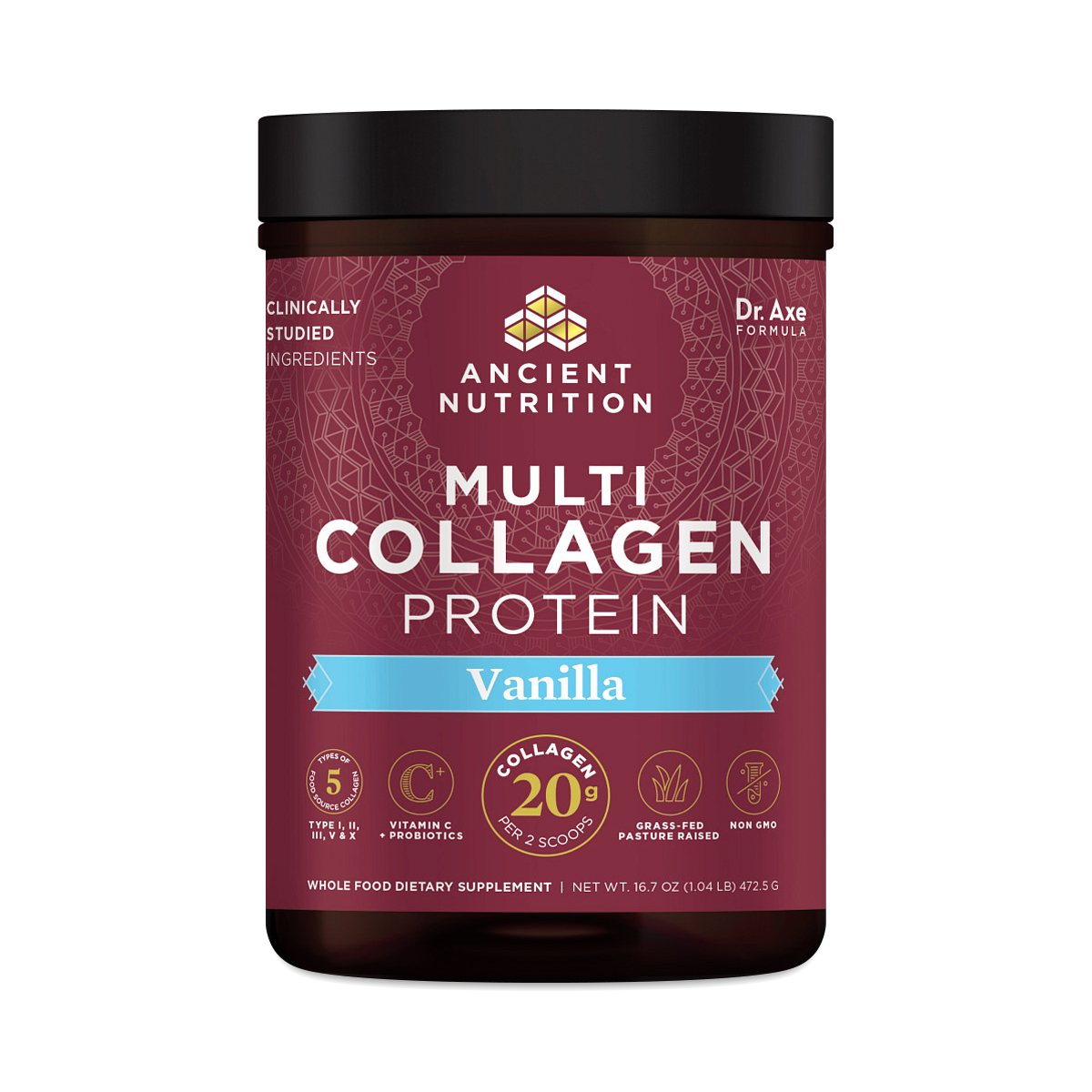 816401021854
A delicious vanilla twist on Ancient Nutrition's Multi Collagen Protein featuring 5 different collagen types. Supports joint health, promotes healthy skin elasticity and healthy skin hydration, and supports a healthy gut. Mixes instantly to create a delicious, collagen-packed vanilla beverage. Great for smoothies and lattes. These statements have not been evaluated by the Food and Drug Administration. This product is not intended to diagnose, treat, cure, or prevent any disease.
16.7 oz tub
Favorite
- by
Catie
Always have this on hand
note on flavor
- by
kathleen jenkins
I didn't see the unflavored option so ordered vanilla flavor. I didn't read the fine print advising that stevia is also added. I find the vanilla flavor to be artificial tasting and I don't like any sweetener in my coffee -- especially stevia. Both are very noticeable even a small amount. I recommend the unflavored. I just started using the product so can't comment on quality, but it has high recommendations in quality comparisons with other like products.
A Personal Fave for 10 Years
- by
Bonnie Randall
I've been enjoying Dr. Axe's collagen powder for about a decade now. It's terrific in smoothies and coffees. The slight vanilla flavor isn't overwhelmingly, but it does hide some of the less desirable characteristics of collagen powder that I've discovered with other brands.
Collagen
- by
Haley
Not as tasty as other brands
Good
- by
Julie
This is good, a little bitter.
0816401021854
816401021854