3% Food Grade Hydrogen Peroxide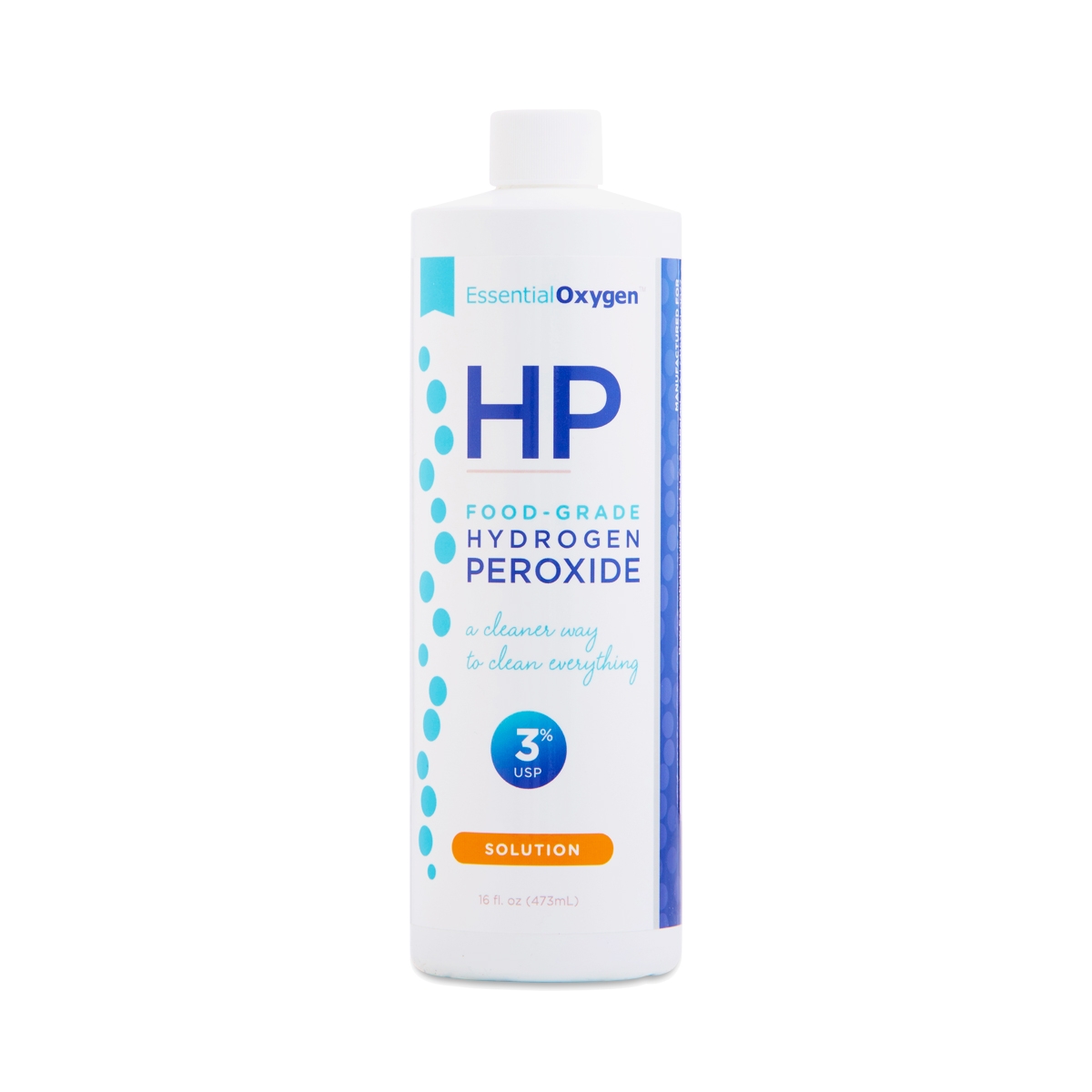 793573527509
Essential Oxygen 3% Food-Grade Hydrogen Peroxide is an absolute must-have for every household. With none of the toxic stabilizers found in many non-food grade, brown bottle varieties, FGHP3 is the cleanest way to clean––just about everything. Use for first aid, body and oral care, produce, household surfaces, dishwasher, laundry and stains, plants and garden, and more!
16 oz bottle
Good for soaking toothbrush/nightguard
- by
Ruby Nishioka
Love using a capful of this with some water to cover/soak my nightguard and toothbrush. A little goes a long ways.
Essential Oxygen food grade hydrogen peroxide
- by
Debbie
works great. love it
Covid essential
- by
Courtney Clabeaux
Was super thankful I had this on hand for my Covid related nebulizer treatments.
Sickness
- by
Katelyn
Essential Oxygen, 3% Food Grade Hydrogen Peroxide
Great for cleaning
- by
Anne
Less toxic than other options like bleach.
0793573527509
793573527509