3% Food Grade Hydrogen Peroxide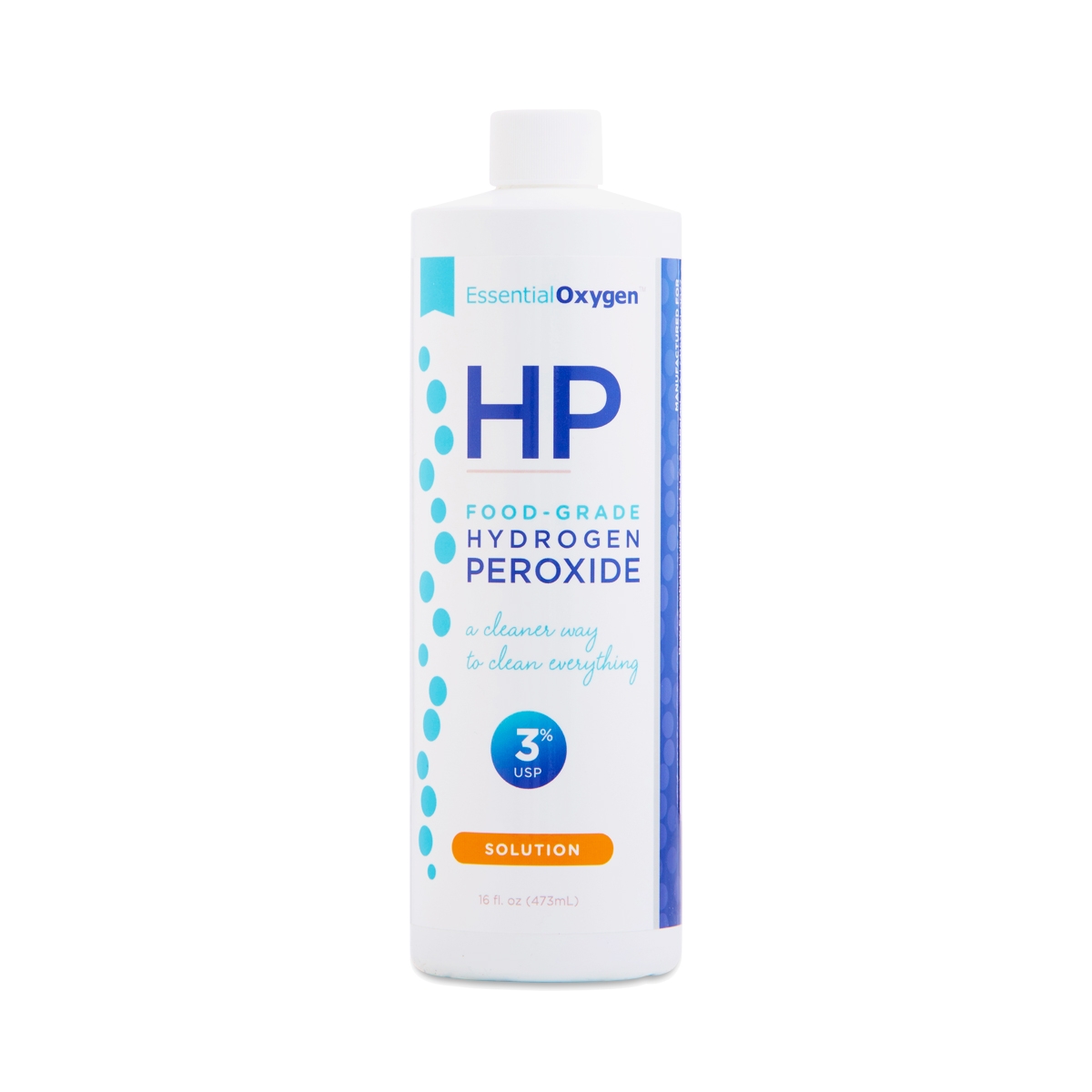 793573527509
Essential Oxygen 3% Food-Grade Hydrogen Peroxide is an absolute must-have for every household. With none of the toxic stabilizers found in many non-food grade, brown bottle varieties, FGHP3 is the cleanest way to clean––just about everything. Use for first aid, body and oral care, produce, household surfaces, dishwasher, laundry and stains, plants and garden, and more!
16 oz bottle
Great natural disinfectant
- by
Heather Pierce
We use this for cleaning produce.
Fruit and vegetable wash
- by
Joyce Ann
Excellent high grade product. I put mine in a small spray bottle and spray my produce. Let it sit 5 minutes then rinse and dry and eat! I also sanitize my countertops to kill bacteria instead of using harsh chemicals.
ok
- by
Desiree
good product, not sure about the price though
Great value
- by
Leila
Will buy again.
Most All-Purpose Use
- by
Michelle
This particular brand/type is a staple in our house for first-aid, cleaning and general health maintenance. My kids and I have brushed with this daily for nearly 10 years and no longer have no cavities at dental appts while hubby's teeth (uses only natural toothpaste) are still in poor shape. Works great in combo with baking soda and lemon - forming paste to clean and deodorize stinky boy-used toilets/bath floors. Great veggie wash, helps stop bleeding in wounds. I could go on. Wouldn't go without it!
0793573527509
793573527509