Milk Chocolate Calm Supplement for Kids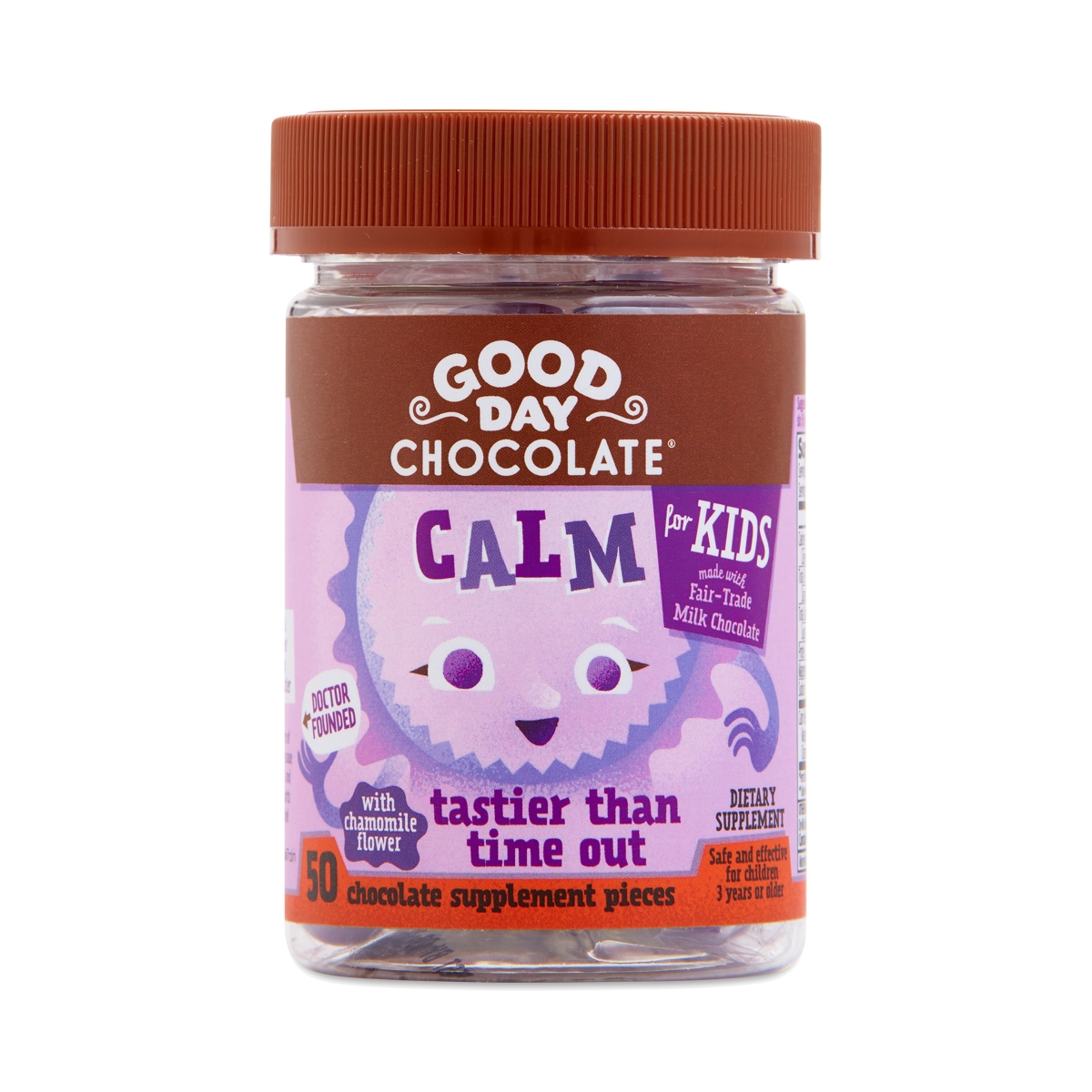 858982004321
All kids have off days, right? We've got you covered. These little milk chocolate chill outs happen to have super powers (chamomile flower & L-Theanine) that help your kiddos simmer down so you can ease up. It's tastier than a time out.* These statements have not been evaluated by the Food and Drug Administration. This product is not intended to diagnose, treat, cure, or prevent any disease.
50 pieces
Good day chocolate
- by
Sabrina
Good Day Chocolate, Milk Chocolate Calm Supplement for Kids
Did opposite
- by
Dawn Bachman
I got for my three year old grandson ,to help calm him a little before bed since it is like he gets a second wind right before bedtime . His mom my daughter tried them fir him for two weeks ,the first three to four days they seemed to help but after that they seemed to do the reverse ,she gives them to him about one hour prior to bedtime and after the fourth time he would not quiet down or just lay down he was up playing or looking at his picture books or talking /singing for hours . And come morning which he awakes at 6 am every day by himself he would be cranky and not his normal cheery self ,so we stopped them after about two weeks and he is back to himself .
Works well
- by
Deidre
My kids enjoy these
Good product and cheaper than Amazon
- by
Christina
Good Day Chocolate, Milk Chocolate Calm Supplement for Kids
Will purchase again!
- by
Melissa
Good Day Chocolate, Milk Chocolate Calm Supplement for Kids
0858982004321
858982004321