Milk Chocolate Calm Supplement for Kids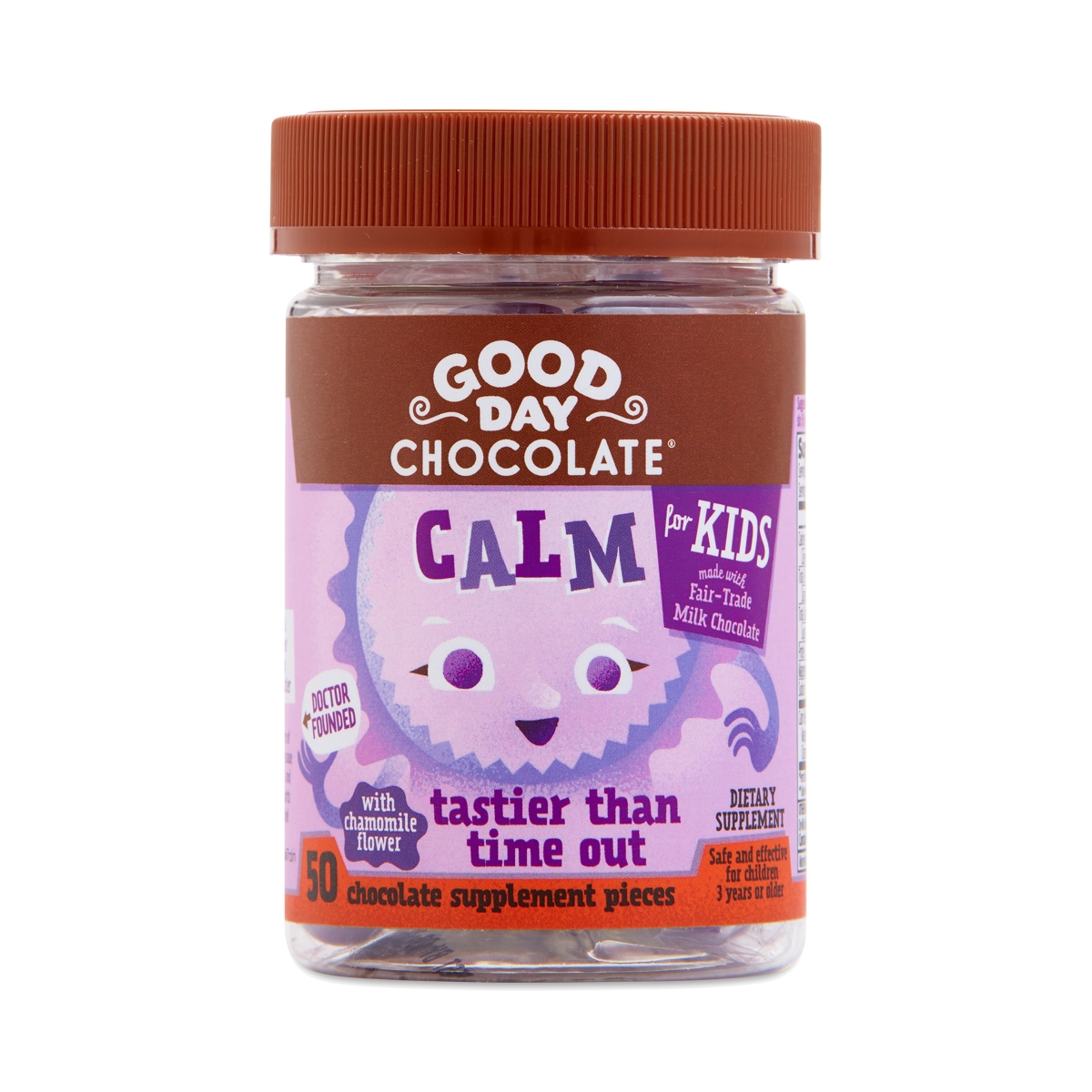 858982004321
All kids have off days, right? We've got you covered. These little milk chocolate chill outs happen to have super powers (chamomile flower & L-Theanine) that help your kiddos simmer down so you can ease up. It's tastier than a time out.* These statements have not been evaluated by the Food and Drug Administration. This product is not intended to diagnose, treat, cure, or prevent any disease.
50 pieces
kids didn't like
- by
sarah
my kids didn't like the flavor of it.
so helpful
- by
Brittany
this product not only taste amazing but it works too. my daughter looked forward to taking it and I noticed a difference in her mind after a few days of consistently taking it.
Work so well
- by
Makenzie
I was a little bit skeptical but I have a super high energy child & sometimes it can be hard for her to relax before bed. I give her 2 of these & it helps a ton!
Angry toddler tamer.
- by
Elizabeth
It seems counter intuitive to give a kid a chocolate when they lash out but we use this as "break time chocolates" when it is obvious that my toddler is over stimulated and needs to calm down away from what is frustrating her I send her to her "break time space" and she gets a break time chocolate. This way she learns when it is time to walk away instead of lash out.
Yum
- by
Amelia
I could give my toddler the whole thing and he would probably still be hype af, but they are delicious so five stars.
0858982004321
858982004321