Vegetarian Brown Gravy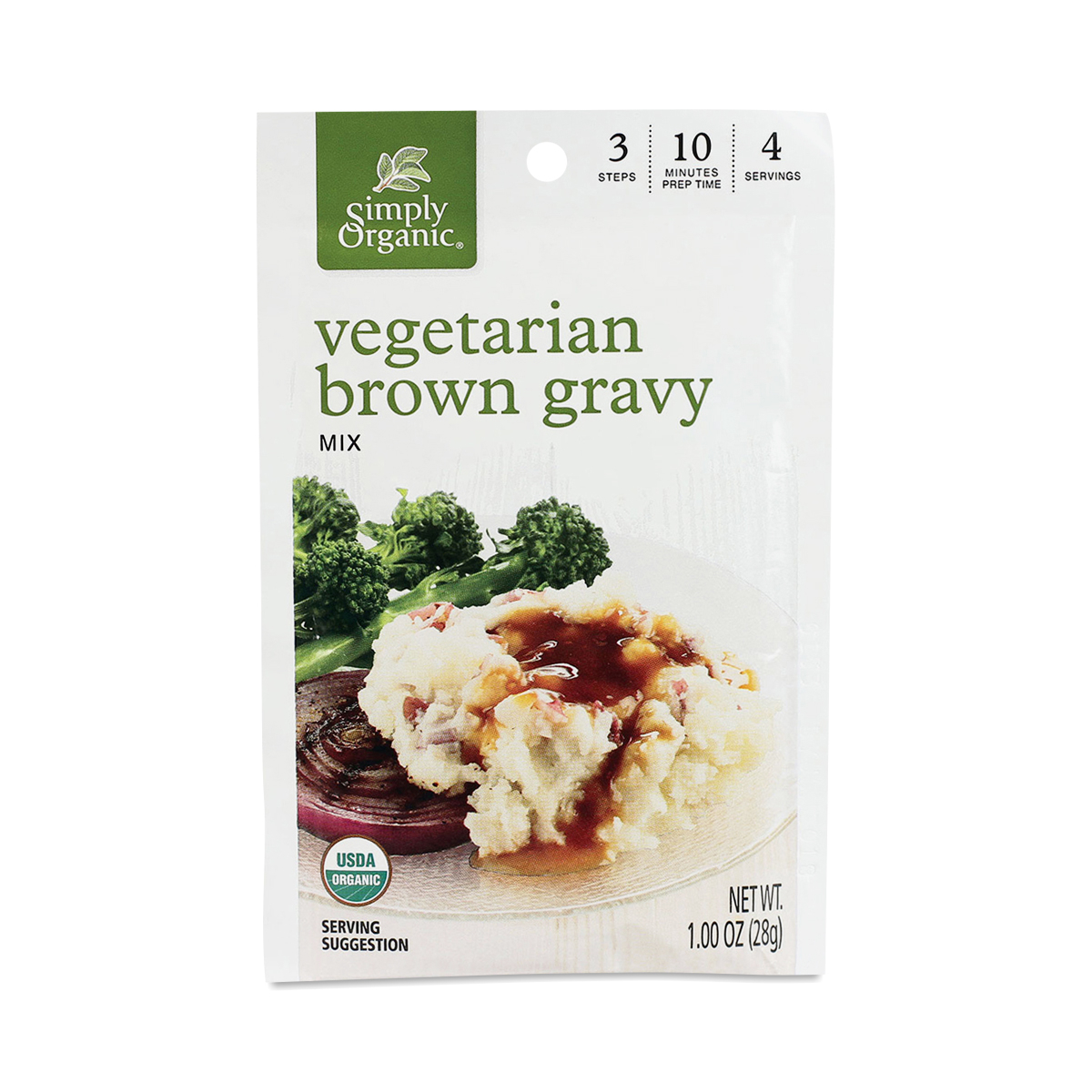 089836189561
Vegetarian. Quite simply, this is what the best brown gravy tastes like. As good as that gravy you remember having at your grandmother's for special family dinners. To make: Mix packet contents with 1 cup warm water in a saucepan over medium heat, stirring until completely dissolved. Cook on medium for 5-10 minutes. Then, bring to a boil, and stir constantly for 20 seconds. Remove from heat and serve. Makes 4 servings.
1 oz pouch
Fine
- by
Kelsey G
This is easy to prepare, and it tastes way better than any other vegetarian gravy I've tried. It's saltier than I prefer, but not horribly so. But, it's not good if there's leftovers. Once it cools in the fridge, it gets gelatinous and I can't get it back to its original smooth texture. It doesn't make a lot, but I'm the only vegetarian in my house and it makes more than I'll eat in one sitting.
Tasted staple
- by
Richelle
A great thing to have on hand in a pinch! Makes good brown gravy
Great!
- by
Stacy
Used as thanksgiving gravy
Gravy
- by
Mary
Hard to find gravy mix that is vegan This is pretty good Doesn't make much, which is fine for the 2 of us Not too salty
Vegan
- by
Evelyn
My son is a vegan and he loved this gift
0089836189561
089836189561