Vegetarian Brown Gravy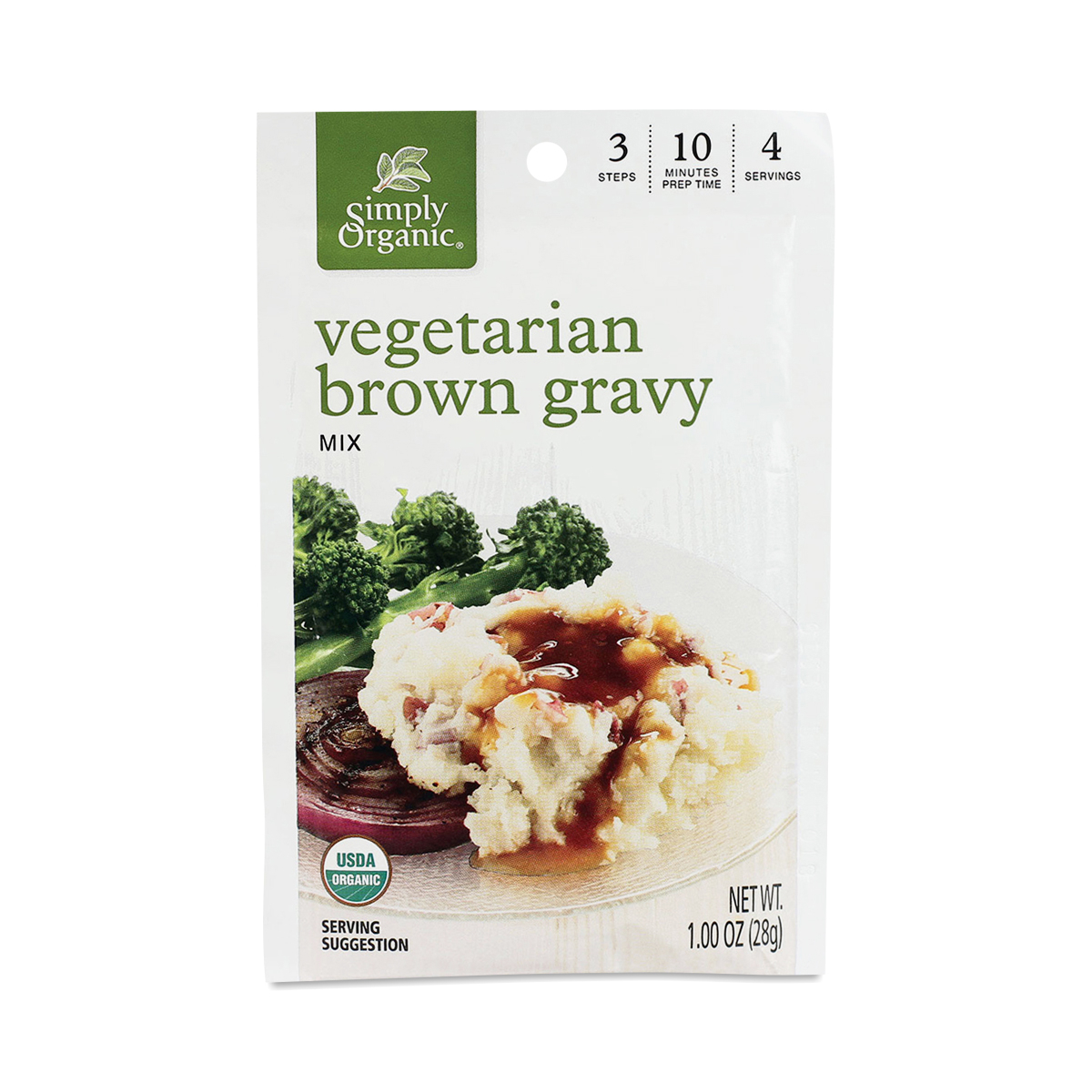 089836189561
Vegetarian. Quite simply, this is what the best brown gravy tastes like. As good as that gravy you remember having at your grandmother's for special family dinners. To make: Mix packet contents with 1 cup warm water in a saucepan over medium heat, stirring until completely dissolved. Cook on medium for 5-10 minutes. Then, bring to a boil, and stir constantly for 20 seconds. Remove from heat and serve. Makes 4 servings.
1 oz pouch
Not great
- by
Christy
It's easy to use, but mostly just tastes like salt. It looks like gravy, but that's where it stops.
It's okay.
- by
Madison
It wasn't the best gravy but it was alright. Definitely keep it warm because once it cools it has an odd consistency
Good flavor
- by
Judy
Good & easy
Great thickener
- by
John Bowman
Excellent base for soup and stir frying.
Favorite
- by
Donna Breck
Great for stews
0089836189561
089836189561