Organic Turkey Bone Broth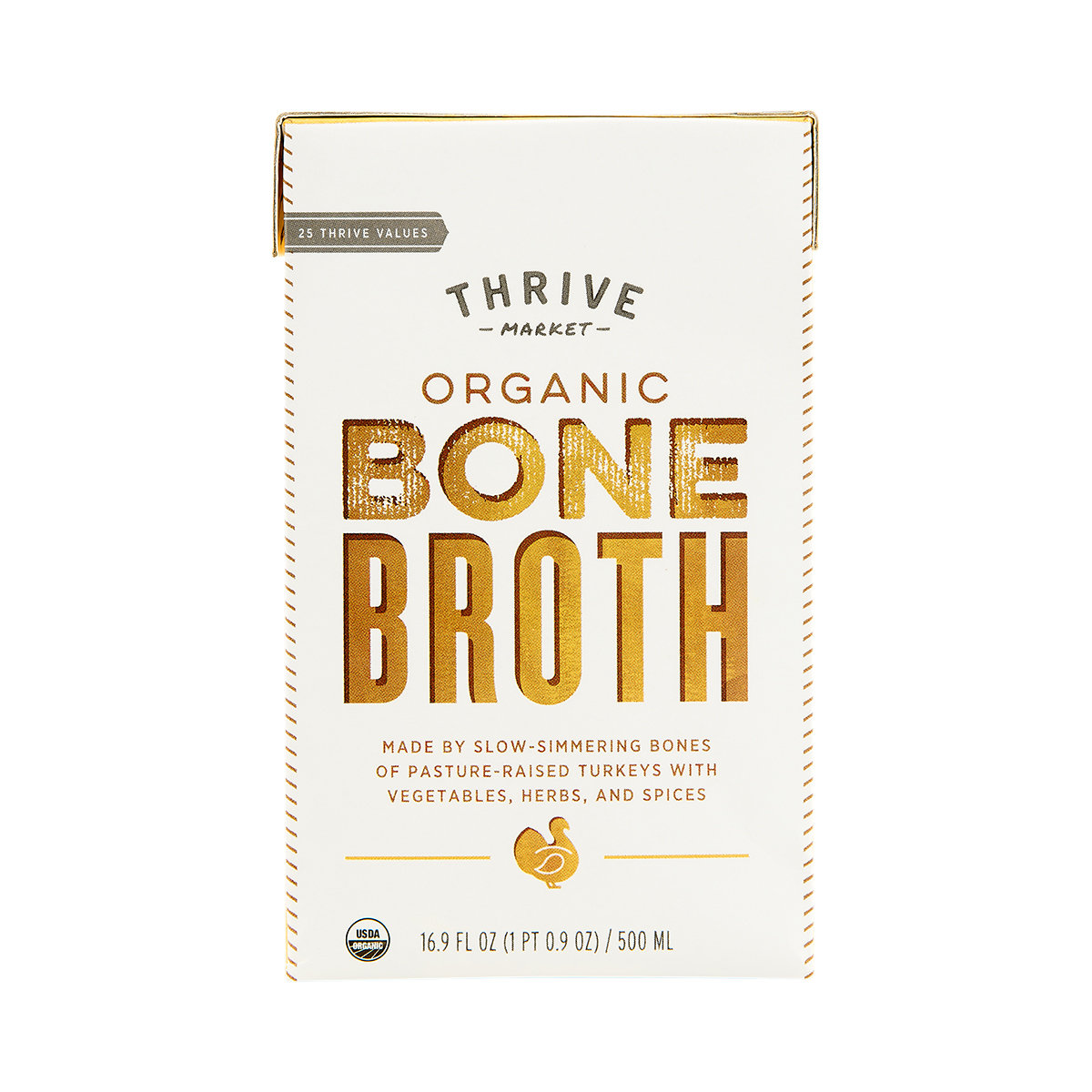 671635706003
Indulge in the flavors of Thanksgiving any time of the year! Made by slow-simmering the bones of free-range turkeys with fresh veggies, herbs, and spices—our Organic Turkey Bone Broth is Paleo, gluten-free, and contains absolutely no artificial ingredients. Use it place of chicken or beef stock in stews and roasts, or spice it up and sip away.
16.9 fl oz carton
Delicious
- by
Dawn Starnes
This is a hearty and lovely bone broth, I even bathed my Thanksgiving turkey in it. My family raved how moist it was!
Gravy!
- by
Dana
Essential boost for turkey gravy.
Delicious and Nutritious!
- by
Ann
My go to Bone Broth!
For Thanksgiving
- by
Kara
Used this in my stuffing at thanksgiving- was amazing!
Yummy bone broth
- by
Leanne
I love the flavor of this broth. and it's a nice change from chicken. I drink it with some Himalayan pink salt and fresh ground pepper, and the taste is very flavorful; I've not yet used it for a soup base--I like it on its own.
0671635706003
671635706003