Oh, the irony of meal prep.
The concept seems great: by simply doing a bit of work at the beginning of the week, you can enjoy a few days of healthy, nutritious meals without much thought or effort. But for many people, meal prep can feel stressful and stifling, often associated with restrictive diets. And it doesn't leave much room to satisfy your cravings.
Instead of prepping a week's worth of grilled chicken and veggies, we've got a few great tips for making simple meals a breeze, from stretching one batch of seasonal produce across multiple dishes to spicing things up with batch-made sauces, dressings, and crunchy toppings.
Meal Prep Ideas, Tips & Tricks
Par-boil veggies to cook in different ways. Instead of cooking vegetables one way at the beginning of the week, leave your options open by only parboiling them: partially cooking the vegetables in a pot of boiling water, leaving them as a blank canvas for different styles of cooking later. Sturdy veggies like potatoes, broccoli, carrots, and cauliflower can be parboiled at the beginning of the week, then easily tossed into stir-fries, sauteed in savory sauces, or roasted as a part of sheet pan meals.
Get creative with sauces, dressings, and toppings. One of the easiest ways to transform the same prepped ingredient into many dishes is by switching up the sauces and toppings. For example: using just one batch of protein and veggies, you can make a Thai curry with a jar of massaman curry sauce, tacos drizzled with salsa, and a seasonal salad topped with a mix of crunchy nuts and seeds.
Rethink frozen and boxed foods. While pre-made meals used to be convenient but not very healthy, new frozen meals offer the best of both worlds. When you're planning your meals for the week, make busy days easier with quick frozen and boxed meals.
Try:
Primal Kitchen No-Soy Chicken Teriyaki Skillet
Amy's Tofu Pad Thai with Rice Noodles
Thrive Market Plant-Based Lasagna with Beyond Meat®
Turn just about anything into a soup. When it comes to making meal prep easy and exciting, don't forget about soups. If, by the end of the week, your cooked veggies are looking tired and your chicken feels bland, stretch them a bit longer by tossing them into a pot with a flavorful broth, aromatic herbs, leftover rice, or even some noodles. For a thicker soup, use a high-speed blender or immersion blender to mix it all together.
Make your smoothie into a whole meal. Smoothies may feel a bit too light to be considered a meal, but with the right add-ins, they can tide you over until you have time to cook. Consider adding these filling ingredients for extra nutrients, fiber, fats, and protein:
Avocado
Nuts
Seeds
Oats
Leafy greens
Dates
Coconut butter
Coconut cream
Cooked sweet potatoes
---
Easy, Healthy Recipes for Meal Prep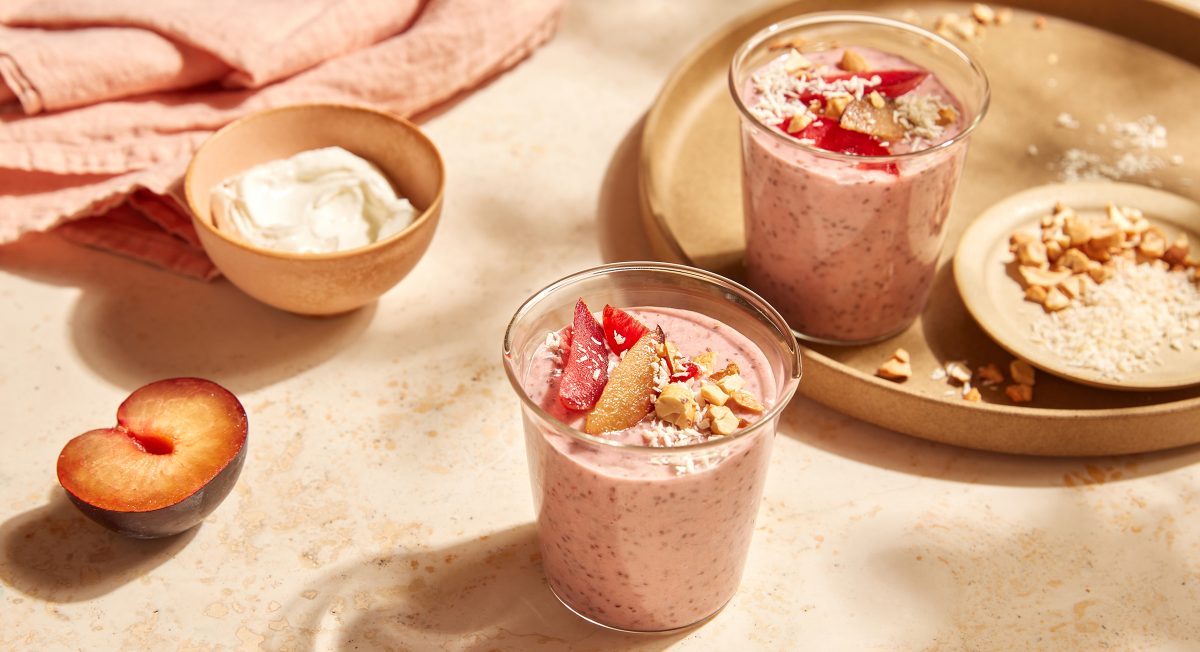 Breakfast
Lunch
Dinner
---
More Time-Saving Meal Prep Hacks
---
Looking for even more meal prep tips and healthy recipe ideas? Check out our Healthy Reset Meal Plan—five days of nutritious breakfasts, lunches, and dinners made easy.