Lumineux Whitening Mouthwash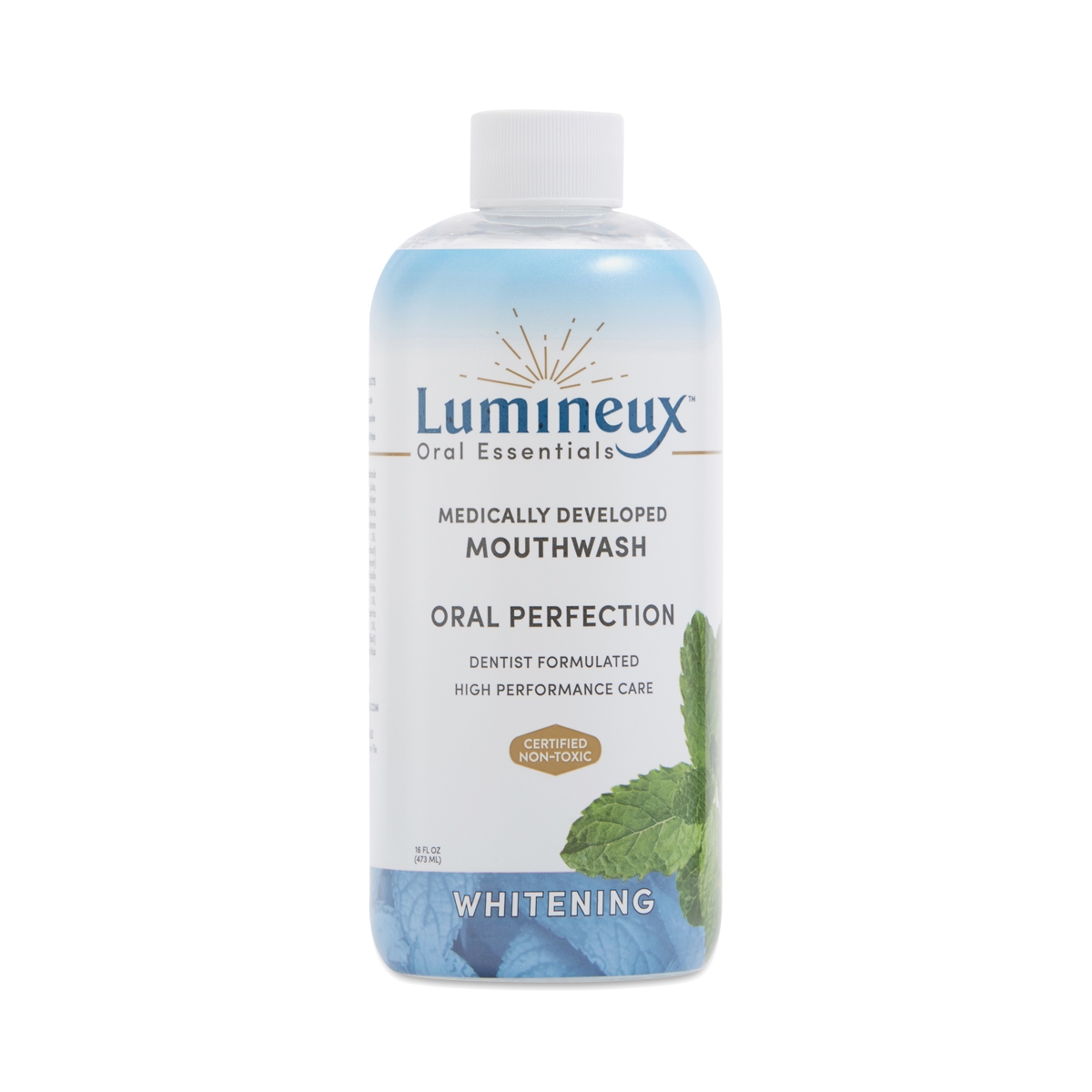 860124000146
This mouthwash has been clinically tested to kick stain's BUTTS. Seriously, coffee stains? No problem. Grey stains from wine? Not an issue. Did a juice cleanse and now your mouth is the color of blueberries? We've got your back! Oral Essentials Whitening Mouthwash does its job with NO bleach. Just Coconut Oil, Sage Oil, and Lemon Peel Oil to strip days/months/years of stains off your teeth, without dulling them like hydrogen peroxide or baking soda would… That also means, NO sensitivity. Making it the first DAILY USE* Whitening Mouthwash out there. *Those other products with chemical whiteners shouldn't be used daily because they break down your enamel… just saying.
16 oz bottle
Eh
- by
Tara
We didn't care for the taste of this at all and didn't even notice a difference after using the whole bottle. Definitely want to try the strips of this brand but can't recommend the mouthwash.
Love
- by
Collette
I use this along with the toothpaste. I am watching my teeth get whiter each day. It is not overnight. Give it time
Don't like the taste
- by
Marsena
... and didn't feel or see a difference even with addition to the toothpaste
Leaves my mouth fresh
- by
Lindsey
No tingling or harsh burning. Leaves my teeth whiter too!
Not a fan
- by
Teresa
Did not enjoy the flavor and did not find it effective
0860124000146
860124000146