Original Mushroom Jerky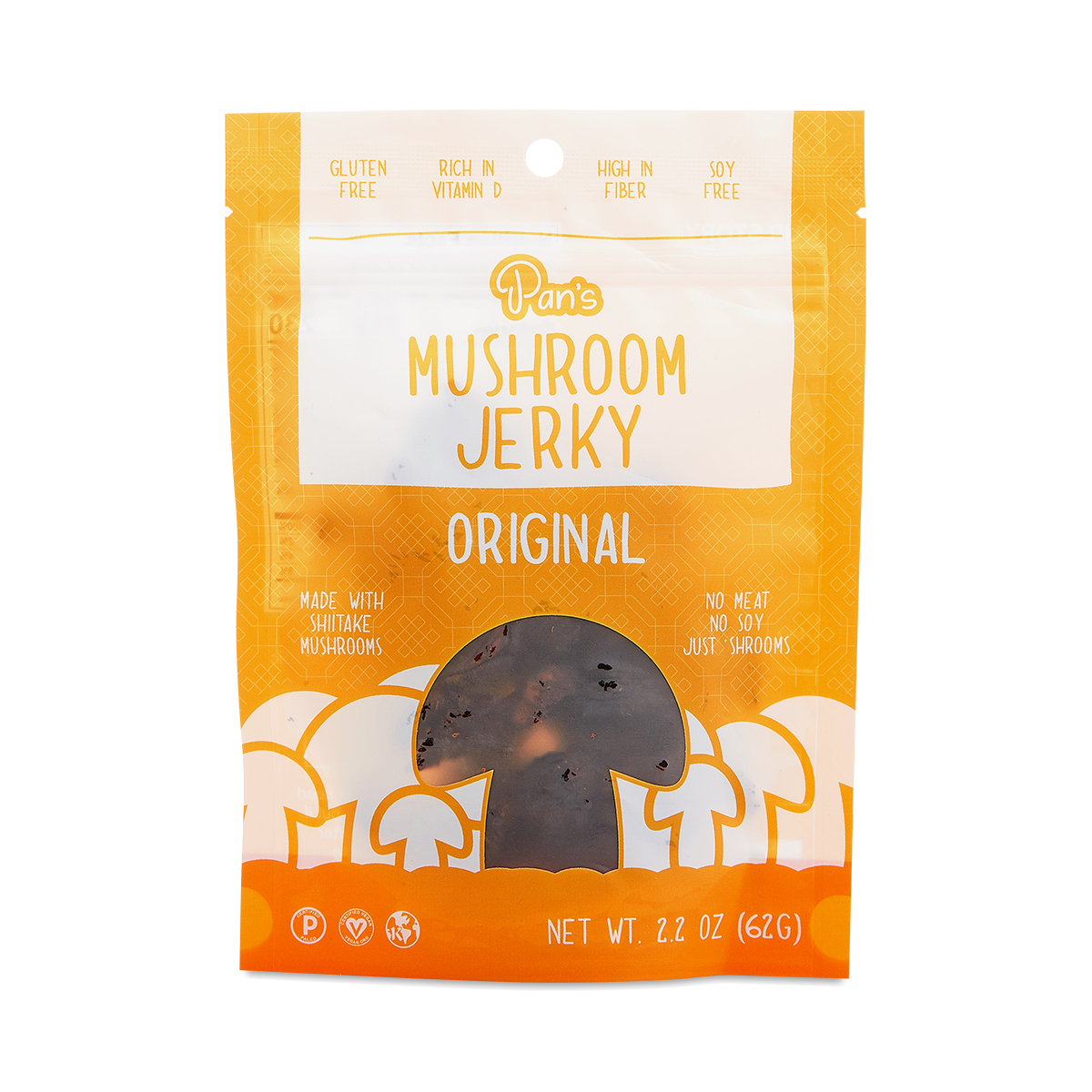 891742002014
Made with shiitake mushrooms, Pan's original uses simple ingredients and is slightly sweet and blissfully umami. Original Mushroom Jerky is vegan, gluten-free, paleo friendly, and uses organic ingredients.
2.2 oz pouch
A no-go from the hubs
- by
Shayna
I'm sorry I spent money on this. I was excited to try it, but it was not great.
this is actually the only brand of mushroom jerky I'll bu...
- by
Kristen
this brand by far has the best ingredients in terms of a mushroom jerky. all flavors are absolutely delicious. I will eat it on its own but I have also added it to miracle noodle dishes. I buy the miracle noodles here on thrive and I'll add these right at the end of warming up. it's a delicious combination with added sauce
The best
- by
Elliot Van Dyke
Best mushroom jerky I've had so far.
So so
- by
Wailana
Pan's Mushroom Jerky, Original Mushroom Jerky
0891742002014
891742002014