Original Mushroom Jerky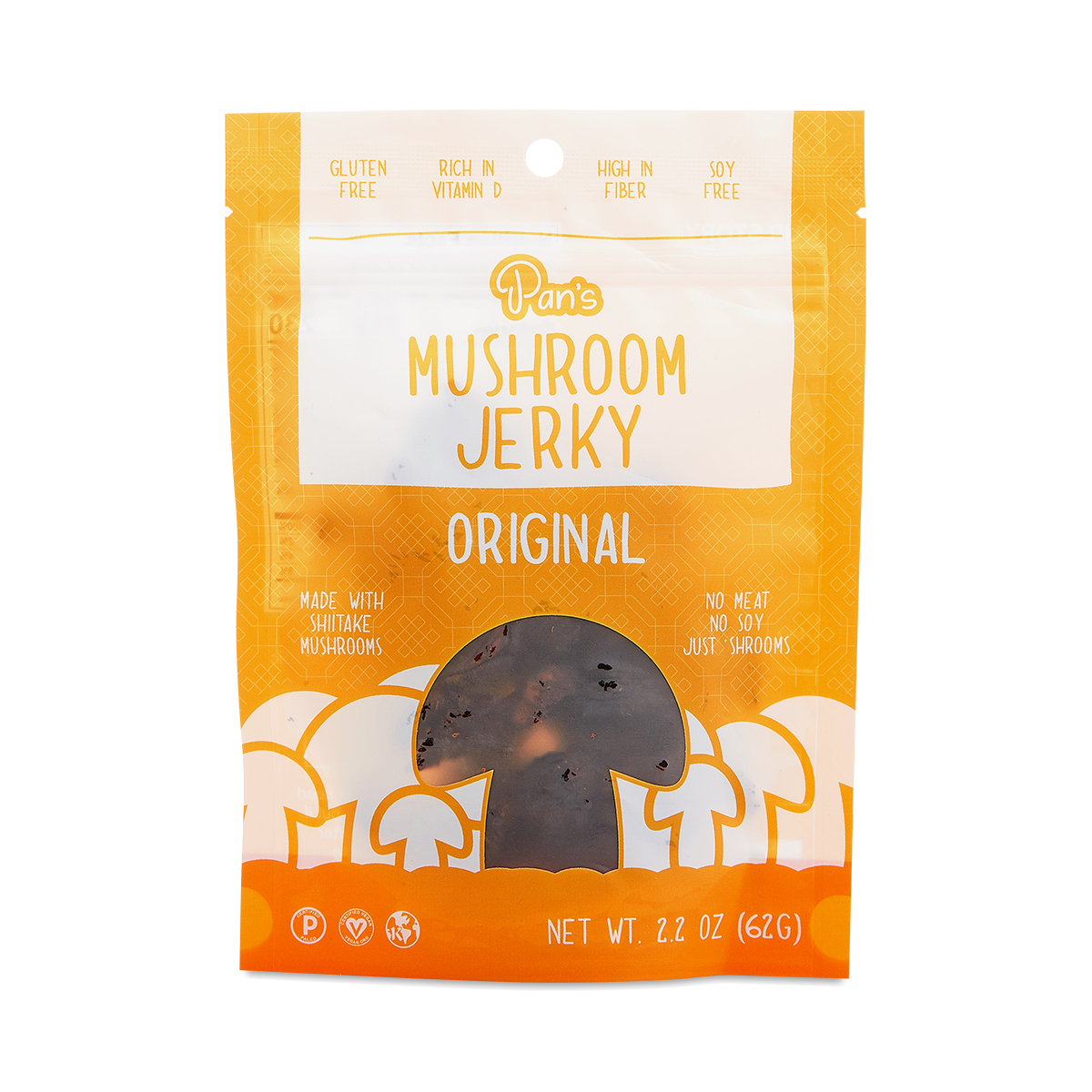 891742002014
Made with shiitake mushrooms, Pan's original uses simple ingredients and is slightly sweet and blissfully umami. Original Mushroom Jerky is vegan, gluten-free, paleo friendly, and uses organic ingredients.
2.2 oz pouch
Jerky
- by
Artina Baudino
My kids did not like the flavor. Sorry this is a no go !
BEST VEGAN JERKY Ever
- by
JoyGrace
Here is yet another product that I saw on ABC's Shark Tank and decided to order one of every flavor and I'm glad that I did. Made from mushrooms are SO Tasty and has great chewy texture too. ALL FLAVORS ARE FABULOUS.
I just didn't like it, maybe others would
- by
Parker Carter
Really tough, tastes kind of like bitter earth more than what cooked mushrooms taste like. If you've ever eaten magic mushrooms, they taste like those but with some kind of soy sauce stuff on them.
no
- by
Melissa
very weird. wouldn't recommend.
could not chew these
- by
Sarah Anderson
could be my own teeth but this was too tough to chew and kind of had a dog food flavor
0891742002014
891742002014