Even the best cheese plate is nothing without the right crispy crackers. When Ritz won't cut it—those times you need something sophisticated enough to stand up to that aged cheddar or creamy camembert—try our homemade crackers. Salty with just a hint of sweetness, they can be endlessly customized with any dried fruits, nuts, and seeds you have on hand. Plus, they're gluten-free and take less than half an hour!
Fig and Nut Crackers
Yield: about 3 dozen crackers
Active Time: 10 minutes
Total Time: 25 minutes
Ingredients
1 3/4 cups mixed nuts and seeds (walnuts, almonds, pecans, sunflower seeds, pumpkin seeds, etc.)
1 teaspoon chopped fresh rosemary
1/4 cup dried figs, finely chopped
1 large egg, beaten
2 tablespoons water
3/4 teaspoon salt
Extra seeds, to garnish (flaxseeds, poppy seeds, sesame seeds, etc.)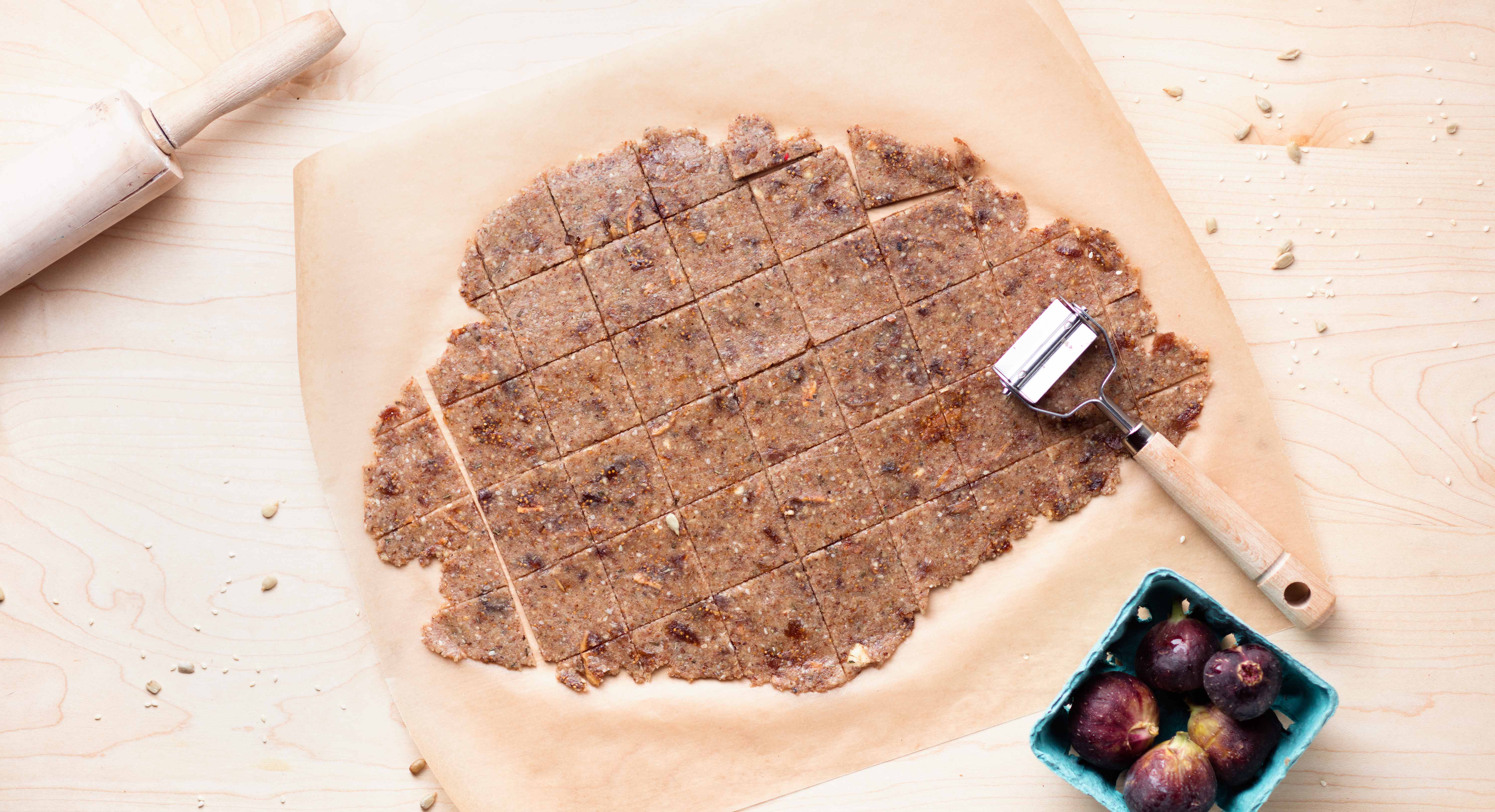 Instructions
Preheat oven to 350 degrees and line two baking sheets with parchment paper.
Place nuts, seeds, and rosemary in a food processor fitted with the blade attachment and pulse until mixture is finely ground with the texture of flour. Transfer to a large bowl and mix in figs, egg, water, and salt until mixture comes together.
Divide dough into two halves, then roll each section of dough out to about ⅛- to ¼-inch thick on parchment-lined baking sheets. Cut into squares and bake 7 to 10 minutes. Keep an eye on the crackers, as they can burn quickly. Let cool on baking sheets.
Photo credit: Paul Delmont