Nowadays perusing grocery store shelves can mean getting inundated with the words "gluten-free" on everything from pasta to spinach to soda. That ubiquitous label only makes us more afraid of where gluten could possibly be lurking—if it's in soy sauce, ketchup, and French fries, it could be anywhere, right? And if you actually have Celiac disease or a gluten intolerance, your fears of any foods that aren't blatantly declared GF might be reaching a fever pitch right about now.
If you've been wondering what you can safely eat—and what to avoid entirely—look no further. Here's our complete guide to gluten in food, including a comprehensive list of gluten-free foods AND a list of foods to avoid that sometimes, or almost always, contain gluten. We also run down how to decode product labels and spot ingredients that might indicate that a particular item contains gluten. Let's get to the bottom of this once and for all.
Naturally gluten-free foods
When you spot a gluten-free label on a jar of almond butter, it kind of messes with your mind, right? Almonds don't have any wheat, so why would it even be a question? Well, cross-contamination with gluten products may be an issue in some cases, as well as fillers in items like ice cream, jams, and jellies. (Foods that may contain fillers are noted below with an asterisk, and a comprehensive list of ingredients to look out for in these cases is included here, too.)
Fortunately, many, many real foods are naturally gluten-free—and you really don't have to worry about them at all! Here's a rundown.
Fresh vegetables
Whether they're labeled gluten-free or not, fresh vegetables don't have any gluten. Good thing—veggies should be the pillar of a healthy diet for everyone, including those who eat gluten-free. Consuming a wide variety is best, so take your pick of these:
Acorn
Agar
Alfalfa
Algae
Artichoke
Arugula
Asparagus
Avocado
Bell Pepper
Broccoli
Brussel Sprouts
Cabbage
Cauliflower
Carrots
Celery
Corn
Cucumber
Eggplant
Garlic
Green Beans
Kale
Lettuce
Mushrooms
Okra
Onions
Peas
Peppers
Potatoes (white and sweet)
Pumpkins
Radish
Spinach
Squash
Turnips
Watercress
Fresh fruits
The same goes for fresh fruits. When you pick up a banana, you should have no doubt in your mind it's safe to eat. Enjoy everything from acai to watermelon!
Acai
Apples
Apricot
Avocado
Bananas
Blackberries
Blueberries
Cantaloupe
Carob
Cherimoya
Cherries
Coconut
Cranberries
Currants
Dates
Figs
Grapes
Guava
Honeydew melon
Kiwi
Kumquat
Lemons
Limes
Mangoes
Oranges
Papaya
Passion fruit
Peaches
Pears
Persimmons
Pineapples
Plantains
Plums
Pluots
Pomegranate
Quince
Raspberries
Strawberries
Tamarind
Tangerines
Watermelon
Meat and fish
Animal protein is a-OK. Just remember, if you're ordering from a restaurant, avoid meat that's breaded or prepared with other ingredients that potentially contain gluten (more on that later).
Alligator
Beef
Buffalo
Chicken
Duck
Eggs
Fish
Goat
Goose
Lamb
Pork
Quail
Rabbit
Shellfish
Snake
Turkey
Veal
Venison
Dairy
You have to give up most bread when you go gluten-free, but thankfully, cheese, butter, and everything listed below are generally in the safe zone. Whew! A couple of exceptions that may have gluten: processed cheese and bleu cheeses.
Butter*
Casein
Cream
Goat cheese
Ice cream*
Milk
Plain, unflavored yogurt and Greek yogurt
Real cheese
Sour cream
Whey*
Gluten-free grains and grain alternatives
Yes! You can hold onto your grain game. A lot of people don't know there are tons of gluten-free grains:
Amaranth
Arrowroot
Buckwheat groats (also known as kasha)
Corn
Millet
Mung bean noodles
Rice noodles
Sorghum
Tapioca
Teff
White rice
Gluten-free flours
It keeps getting better, right? Gluten-free baking can be a little tricky, because gluten protein is the thing that gives most baked goods their spongy texture. But with these flour alternatives, you can still make delicious breads, cakes, and even cookies. Comb through our arsenal of GF recipes to get inspired!
Almond flour
Amaranth flour
Baking yeast (not brewer's yeast)
Bean flour
Brown rice flour
Buckwheat
Cassava flour
Corn flour
Corn meal
Corn starch
Cottonseed meal
Dal flour
Garbanzo bean flour
Pea flour
Polenta
Potato flour
Sago flour
Sorghum flour
Soy Flour
Taro Flour
Cooking fats
More ways to keep your gluten-free diet healthy and satisfying—fats are vital for your body and brain, and naturally gluten-free, so don't shy away from them! Fats also do a lot of the heavy lifting to add tons of flavor to any dish.
Canola oil
Grapeseed oil
Pumpkin oil
Walnut oil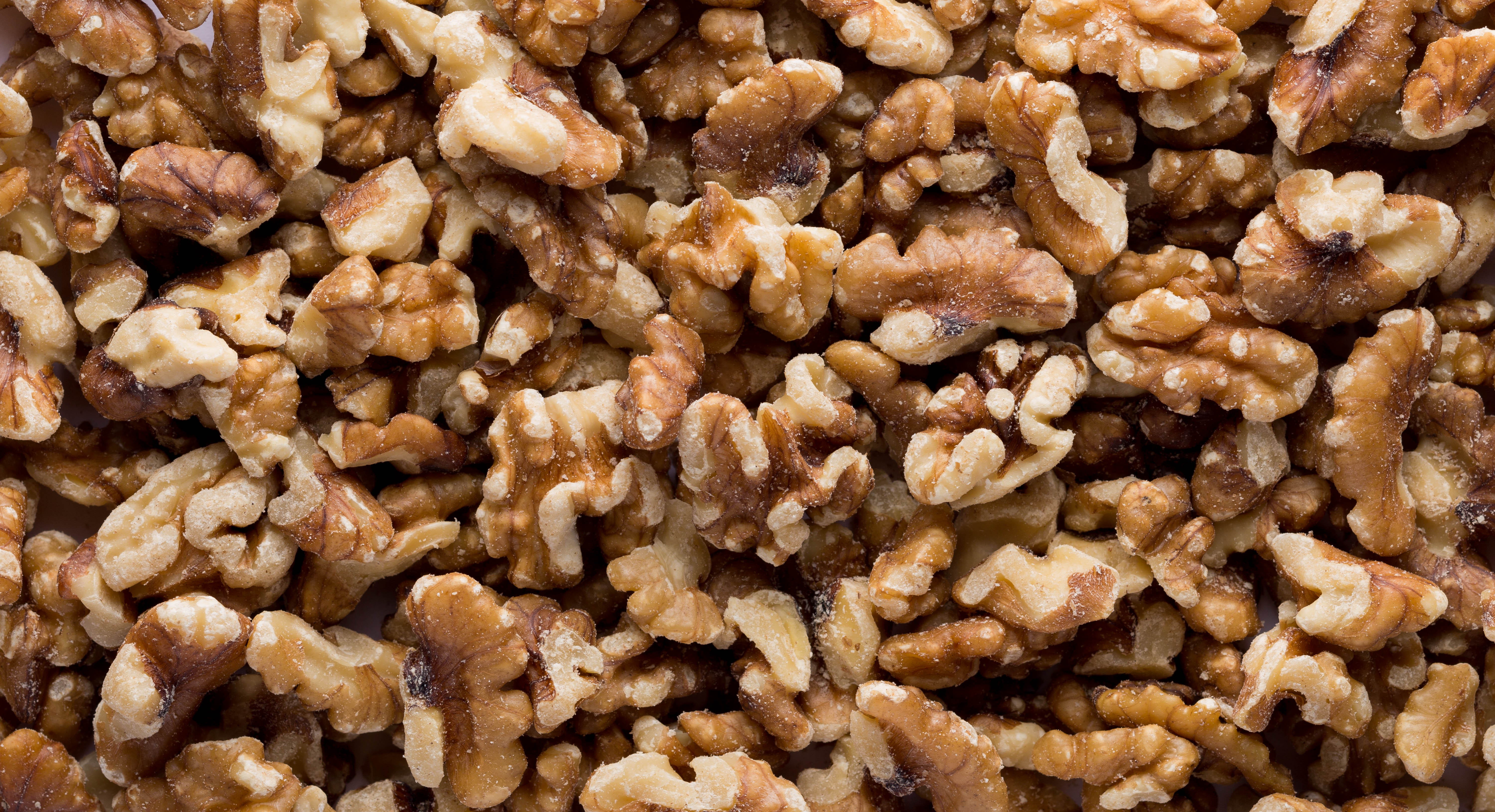 Nuts and seeds
Speaking of beneficial fats, nuts and seeds also provide essential fatty acids and energy. Not to mention, they're much healthier to snack on than conventional crackers you have to give up when you go gluten-free. Win-win.
Canned legumes*
Legumes are naturally gluten-free, but some dried varieties may have been cross-contaminated with gluten products. Canned legumes are generally safe as long as there are no added sauces, seasonings, or flavoring.
Black-eyed peas
Cannellini beans
Fava beans
Kidney beans
Lima beans
Navy beans
Fresh herbs
With fresh herbs, you're good to go—your GF meals will never fail to be flavorful! As for dried spices*, make sure there are no fillers (see below).
Basil
Cilantro
Coriander
Cumin
Mint
Parsley
Rosemary
Sage
Thyme
Miscellaneous
Aside from the food groups above, there are a few miscellaneous items that you can pretty much trust are gluten-free:
Artificial sweeteners
Chocolate
Cocoa
Fresh fruit juice
Jelly*
Most unflavored liquors (except some bourbons)
Vanilla
Wine
Xanthan gum
Popular gluten-free foods
At Thrive Market, we make shopping for gluten-free products totally easy. Visit our Gluten-Free value page and go from there.
Here are some of our most popular GF offerings:
Gluten-Free Starter Kit: This kit is perfect for newbies to the GF lifestyle! Some of the highlights: healthified mac and cheese, our favorite popcorn, coconut aminos (your new soy sauce alternative).
Jovial Brown Rice Penne Rigate: Brown rice penne takes the guesswork out of whether or not you can eat pasta or not.
Mary's Gone Crackers: Crackers aren't completely off limits. Mary's are super crunchy and made with whole grain brown rice, quinoa, flaxseeds, and sesame seeds.
LaraBar Coconut Cream Pie Bar: Here's a dessert-y bar that's filled with coconut, cashews, and almonds, and tasty enough to satisfy pastry cravings.
Calbee Snapea Crisps: Another veggie-based snack. Warning: You might not be able to resist eating the whole bag in one sitting.
Simple Mills Almond Flour Focaccia & Sandwich Bread Mix: Artisan bread made from a box—yes, please! So easy, and so good.
San J International Tamari Gluten-Free Soy Sauce: Soy sauce typically has gluten, but tamari doesn't, and they taste pretty much identical.
Gluten foods to avoid
Now the bad news—there are quite a few foods that you'll have to give up when you quit gluten. But in some cases, you'll still be able to find some gluten-free options of your favorite breads, pastas, and cereals.
Note: Remember that "wheat-free" doesn't necessarily mean "gluten-free." When in doubt, always check for the gluten-free label when it comes to these items.
Foods that definitely contain gluten
Just like some foods like fresh fruits and veggies are undoubtedly gluten-free, there are some that are all about the gluten—namely grains and starches. Avoid the following.
Barley
Bulgur
Couscous
Cracked wheat
Durum
Einkorn
Emmer
Farina
Farro
Fu
Graham flour
Kamut matzo
Rye
Semolina
Spelt
Seitan
Triticale (a hybrid of wheat and rye)
Wheat
Wheat germ
Wheat starch
Other foods that typically have gluten
You'll probably have to say goodbye to a lot of your favorite carbs. More often than not, the following foods fall on the "avoid" list.
Pastas and noodles
Ordering up a heaping bowl of spaghetti and meatballs at a traditional Italian restaurant might be off limits. But gluten-free pasta is a thing, so you can still have it at home. Just beware of conventional pastas and noodles in these forms:
Angel hair
Dumplings
Chow mein
Egg noodles
Fettucine
Gnocchi
Linguine
Ramen noodles
Ravioli
Soba noodles
Spaghetti
Udon noodles
Breads
It hurts to say this, but you'll have to drop the bread basket! So even if you have to generally pass on the unlimited breadsticks and pancake stacks when you eat out, you'll still be able to find gluten-free alternatives of some of these favorites.
Bagels
Biscuits
Cornbread
Crepes
Croissants
Croutons
Flatbreads
Flour tortillas
Focaccia
French toast
Naan
Pancakes
Panko breadcrumbs
Pita
Potato bread
Rolls
Waffles
Baked goods
Yup, anything lurking in the oh-so-tempting pastry case at the local coffee shop is dangerous. But on the bright side, going gluten-free gives you a good excuse to drop these high-calorie, fattening items altogether.
Brownies
Cakes
Cookies
Donuts
Muffins
Pies
Miscellaneous foods
Most likely, these foods are made with gluten-containing ingredients, so it's best to avoid them unless they're labeled gluten-free.
Corn flakes
Crackers
Cream sauces
Granola
Pretzels
Rice puffs
Soy sauce
Stuffing
Other foods that might have gluten
Then there are those items that appear fair game, but might not be. For example, meatballs and veggie burgers may be made with breadcrumbs and flour. Cream-based soups and gravy are often thickened with flour, too. And while legumes and spices are naturally gluten-free, some dried varieties may have been cross-contaminated with gluten products. You may notice a trend here—the basic rule of thumb is, for any processed item, do a pass of the ingredients list to make sure you're in the clear. Here are some of the foods that might need further investigation before indulging.
Baking powder
Beer
Blue cheeses
Breaded foods
Brewer's yeast
Candy
Canned baked beans
Cereals
Cheesecake
Cold cuts
Commercial bouillon and broths
Cream-based soups
Dried spices
Egg substitute
Energy bars
Flavored alcohol
Flavored coffees and teas
French fries
Fried vegetables/tempura
Fruit fillings and puddings
Gravy
Hot dogs
Ice cream
Imitation bacon bits
Imitation crab meat
Instant hot drinks
Ketchup
Malt and malt flavoring
Malt vinegar
Marinades
Mayonnaise
Meatballs
Multigrain tortillas and tortilla chips
Non-dairy creamer
Oats (unless certified gluten-free)
Oat bran (unless certified gluten-free)
Potato chips
Pre-made chocolate milk
Processed cheese
Roasted nuts
Root beer
Salad dressing
Seasonings
Seitan
Some bourbons
Soy sauce
Syrups
Tabbouleh
Teriyaki sauce
Trail mix
Veggie burgers and other meat substitutes
Wheatgrass
Wine coolers
Miscellaneous sources of gluten
As if food weren't enough to worry about! Gluten may be lurking in anything from shampoo to vitamins, and if you're extremely sensitive, these products—even applied topically—might cause adverse reactions. Here are some everyday items that may be harboring gluten (but if you are extra sensitive, stick to trusted GF brands).
Cosmetics
Lipsticks, lip balm
Medications
Non self-adhesive stamps and envelopes
Play-doh (Check out our gluten-free play-doh recipe!)
Shampoos
Vitamins and supplements (check label)
Red-flag ingredients
If you're gluten-free, it's good to know how to decode product labels. This list should help—*if you spot any of these ingredients in a product, it could mean there's gluten inside.
Amino peptide complex
Avena sativa Cyclodextrin
Brown rice syrup
Caramel color (frequently made from barley)
Dextrin
Fermented grain extract
Gliadin
Hordeum distichon
Hordeum vulgare
Hydrolysate
Hydrolyzed malt extract
Hydrolyzed soy protein
Hydrolyzed vegetable protein
Maltodextrin
Modified food starch
Natural flavoring
Phytosphingosine extract
Secale cereale
Tocopherol/vitamin E
Triticum aestivum
Triticum vulgare
Yeast extract
So there you have it. While your approach to bread and pasta might never quite be the same again, now you know how to safely stay gluten-free. And you can take comfort in the fact that some of the most wholesome foods out there are right at home in a GF diet!
Photo credit: Paul Delmont and Alicia Cho