Walnuts and almonds are two of the world's most popular nuts, and for good reason. Both options are versatile, nutritious, crunchy, and make a mean granola or dairy-free nut milk. While we're not prepared to choose a winner in the walnuts versus almonds dflebate (why would you when they're both great?), we are offering a side-by-side comparison so you can get to know these nuts even better.
What Are Walnuts?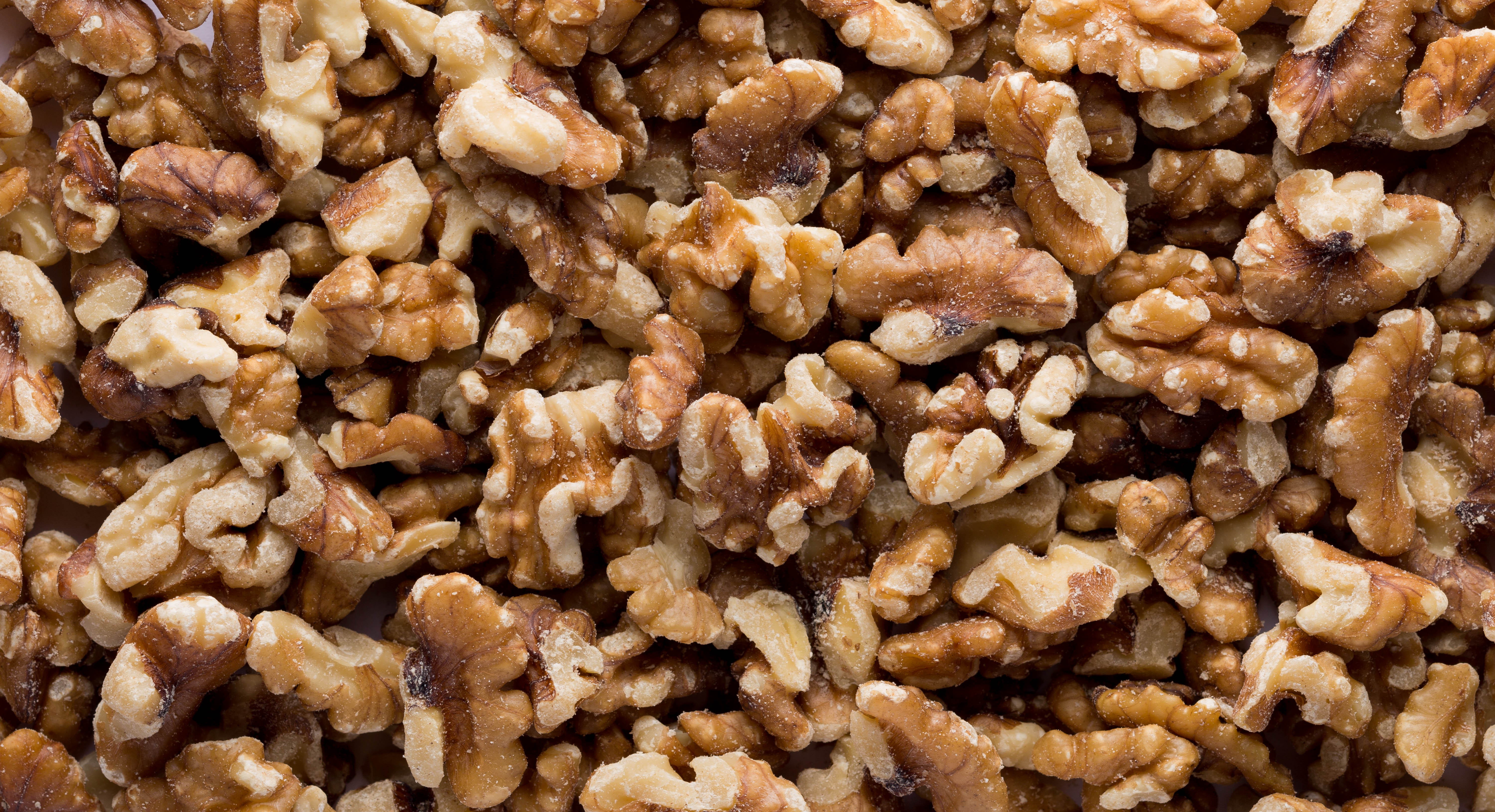 Walnuts come from walnut trees and are part of the tree nut family, which includes cashews, hazelnuts, macadamia nuts, pecans, pistachios, pine nuts, and Brazil nuts. Black walnuts are another variation, hailing from the wild American Black Walnut tree, which is native to 32 states. And here's a fun fact for you: black walnuts are the official state nut of Missouri.
What Are Almonds?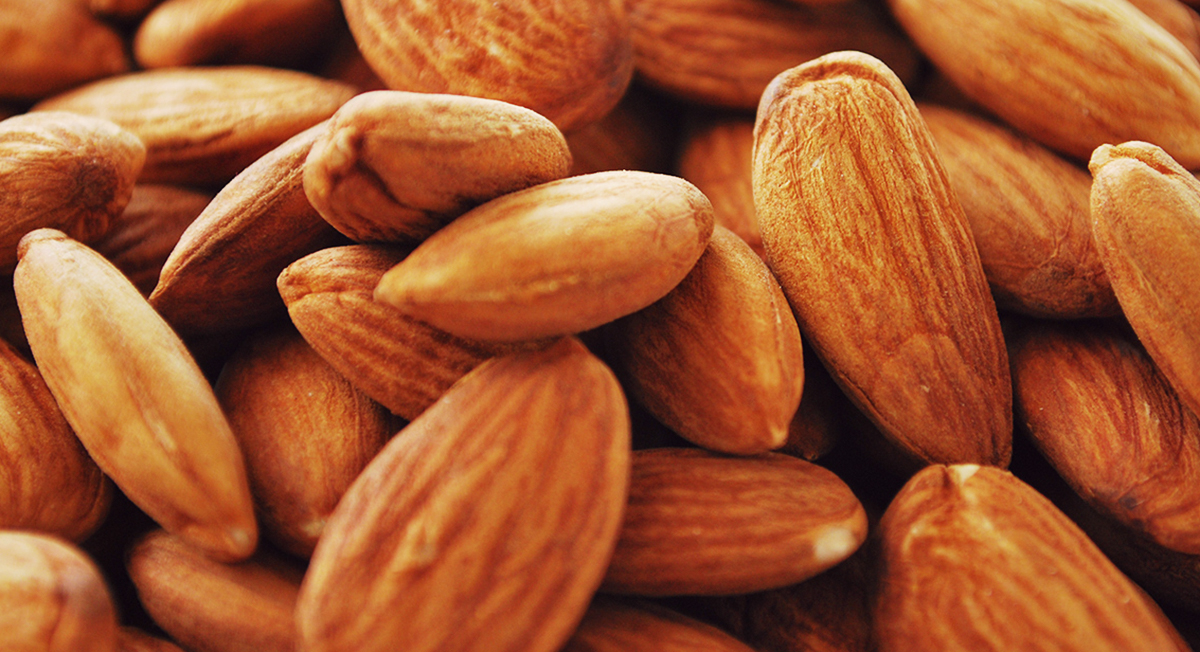 Almonds come from almond trees, which thrive in hot, dry climates. These nuts have a long history in ancient culture—it's believed almonds were traded over the Silk Road between Greece and Turkey. Today, almonds are cultivated mostly in the United States (Central California, Arizona, Texas, and Georgia) and Spain, Italy, Iran, Syria, Morocco, and Australia. In the past two decades, California has become a major hub of the global almond supply, growing approximately 80% of the world's almonds.
Almond Q&A
Here are some of the most popular almond questions we know you've been wondering about!
How do almonds grow?
Almonds are utilized as "culinary nuts," (anything edible found in a shell) but are technically drupes—seeds contained within a fleshy casing, such as coconuts or cherries. Almonds grow in year-round in warm climates, and require cross-pollination with other varieties in order to produce a crop. The Almond Board of California reports that during the spring bloom period, about 1.6 million colonies of honey bees are placed in California's almond orchards to pollinate the year's crop.
How is almond milk made?
Almond milk is made by soaking nuts overnight, blending them with water, and straining them through a cheesecloth or nut milk bag. There's nothing wrong with plain almond milk made from almonds, water, and salt, but we recommend getting creative with your favorite flavor additions like vanilla, cardamom, honey, or dates.
Is almond milk dairy?
No, almond milk does not contain any dairy, so it's a great option for dairy-free or lactose-free diets.
Can dogs eat almonds?
The American Kennel Club recommends you don't give your dog almonds. Why? They may cause vomiting, lethargy, or other uncomfortable symptoms.
Walnuts Nutrition
Are walnuts healthy? Let's take a look at the nutritional value of walnuts. Here's what you'll enjoy in a ¼ cup serving of Thrive Market Organic Walnuts.
Walnut calories: 210
Carbs in walnuts: 3g
Protein in walnuts: 5g
Dietary fiber: 3g
Iron: 6% daily value
Walnuts are a source of monounsaturated fat and fiber, and they also contain a unique type of vitamin E called gamma-tocopherol. Studies on gamma-tocopherol have found this form of vitamin E may protect the heart. Walnuts are also believed to help decrease cholesterol, and are recommended by the American Heart Association. Black walnut nutritional benefits include omega-3's and vitamin C. Of course, consulting with your doctor is always recommended before starting a new supplement, but it's believed that ancient Greeks and Romans relied on black walnuts as a way to reduce intestinal upset.
Almond Nutrition
Here's the scoop on the almond nutrition facts for a ¼ serving of Thrive Market Organic Raw Almonds.
Calories in almonds: 170
Protein in almonds: 7g
Carbs in almonds: 5g
Dietary fiber: 4g
Calcium: 8% daily value
Iron: 6% daily value
Snacking on raw nuts isn't the only way to enjoy the health benefits of almonds. When ground to a powder, almond flour is a gluten-free and paleo-friendly option for baking. A 2-tablespoon serving of Thrive Market Almond Flour delivers the following:
Calories: 80
Almond flour carbs: 2g
Protein: 3g
Calcium: 2% daily value
Almonds are also a great source of antioxidants like vitamin E, and thanks to their high fiber and healthy fat content they make a filling mid-day snack. Studies show the high magnesium content of almonds may also help reduce the risk of type 2 diabetes.
Potential Drawbacks to Consider
There may be some downsides to consider while choosing to stock your pantry with walnuts or almonds. While nut allergies are fairly common, walnuts are a more common allergy culprit than almonds. If you are making treats for a group, walnuts may not be the best choice.
Ways to Use Walnuts
There's nothing wrong with snacking on walnuts right out of the package, but here are even more ways to use them.
Make walnut butter
Add chopped walnuts to homemade aioli for added crunch
Pulse walnut pesto by adding basil, olive oil, and garlic
Sprinkle them on yogurt
Use ground walnuts to help thicken sauce recipes
Include walnuts in homemade salsa verde for a nutty twist
Blend walnut milk
Ways to Use Almonds
Like walnuts, almonds are a completely versatile nut for both sweet and savory recipes. Here are a few ideas for how to get the most out of almonds.
Blend almond milk
Crust fish or chicken with ground almonds
Use ground almonds to help thicken curries or cooking sauces
Toss into salads
Sprinkle over roasted vegetables
Create a DIY trail mix
How to Toast Walnuts
Like all nuts, walnuts benefit from a quick stint in the oven. When heat hits the nuts, it helps release a toastier flavor that you'll really notice.
Easy Toasted Walnuts Recipe
Ingredients
1 cup walnuts
Instructions
Preheat oven to 350°F. Arrange walnuts on a cookie sheet in an even layer. Bake 8 to 10 minutes, or until fragrant and slightly darker in color.
How to Roast Almonds
It takes a little extra effort to make roasted almonds, but the payoff is worth it when you get extra flavor in all your favorite recipes.
Roasted Almonds Recipe
Ingredients
1 cup almonds
Instructions
Preheat oven to 350°F. Arrange almonds on a cookie sheet in an even layer. Bake 8 to 10 minutes, or until fragrant and slightly darker in color.
Best Walnut Products
Straight from the bag is only one way to enjoy this nut! Check out the best walnut products on ThriveMarket.com
Thrive Market Organic Walnut Halves and Pieces
Each serving of our organic walnuts offers 5g of protein, plus phytonutrients, magnesium, and vitamin E. They're delicious on salads or added to a DIY trail mix.
Artisana Organics Organic Walnut Butter
Elevate snack time (or even dessert) with organic walnut butter. Slice up apples for dipping, add a spoonful to smoothies, or pair with fresh figs.
Purely Elizabeth Collagen Protein Oats Cup, Blueberry Walnut
This fast and warm breakfast packs in sweet blueberries, walnuts, and grass-fed bovine collagen for added nutrition.
La Tourangelle Roasted Walnut Oil
This light and fragrant walnut oil is the secret ingredient your salad dressings are missing. You can also use it to add rich walnut flavor to grilled fish or baked goods.
Top Almond Products
The best almond milk? Skinny dipped almonds? Almond milk creamer? We've got everything you need to enjoy almonds from morning to night.
Thrive Market Organic Almond Beverage
This four-pack of almond milk is made with only a few simple ingredients like almonds, water, and sea salt. Thrive Market member Chelsea from Wash., says it's "the best almond milk around."
Thrive Market Organic Raw Almonds
For snacking, making milk, scattering on oatmeal, or any of the myriad ways you can use almonds, this bag of raw nuts is a no-brainer. The 16-ounce bag delivers 7g of protein per serving, and is paleo, ketogenic, and vegan.
Califia Farms Almond Milk Creamer, Vanilla
Meet the perfect companion to your morning coffee. This dairy-free vanilla creamer is made with rich almond cream (and without carrageenan) so you can enjoy a gluten-free, soy-free, and vegetarian start to your day.
Skinny Dipped Dark Chocolate Cocoa Skinny Dipped Almonds
Crunchy almonds and rich chocolate make this gluten-free snack the perfect afternoon pick-me-up.
Thrive Market Organic Almond Butter, Creamy
Trying to choose between almond butter versus peanut butter? This pouch might help you decide. Lightly roasted, organic almonds are the only ingredient in this delicious nut butter that pairs with apple slices, rice cakes, and more.
Thrive Market Almond Flour
For gluten-free and paleo baking, you'll want to keep a bag of almond flour on hand. Ours is made from non-GMO ground almonds and adds lightness to recipes like pancakes and cookies.
Walnut Recipes
Put walnuts to work in the kitchen with recipes that help them shine.
Yogurt Banana Bread With Walnuts
If the smell of banana bread wafting through the kitchen gives you the warm fuzzies, try our recipe made with plain yogurt, walnuts, and plenty of mashed bananas.
Walnut Milk
Walnut milk is a can't-miss addition to your dairy-free beverage lineup. Get our easy recipe for how to make it from scratch in your kitchen.
Roasted Red Pepper Veggie Dip
This dairy-free red pepper dip is the perfect partner to your favorite crudités. Whip it up in the food processor with walnuts, balsamic vinegar, cumin, and honey.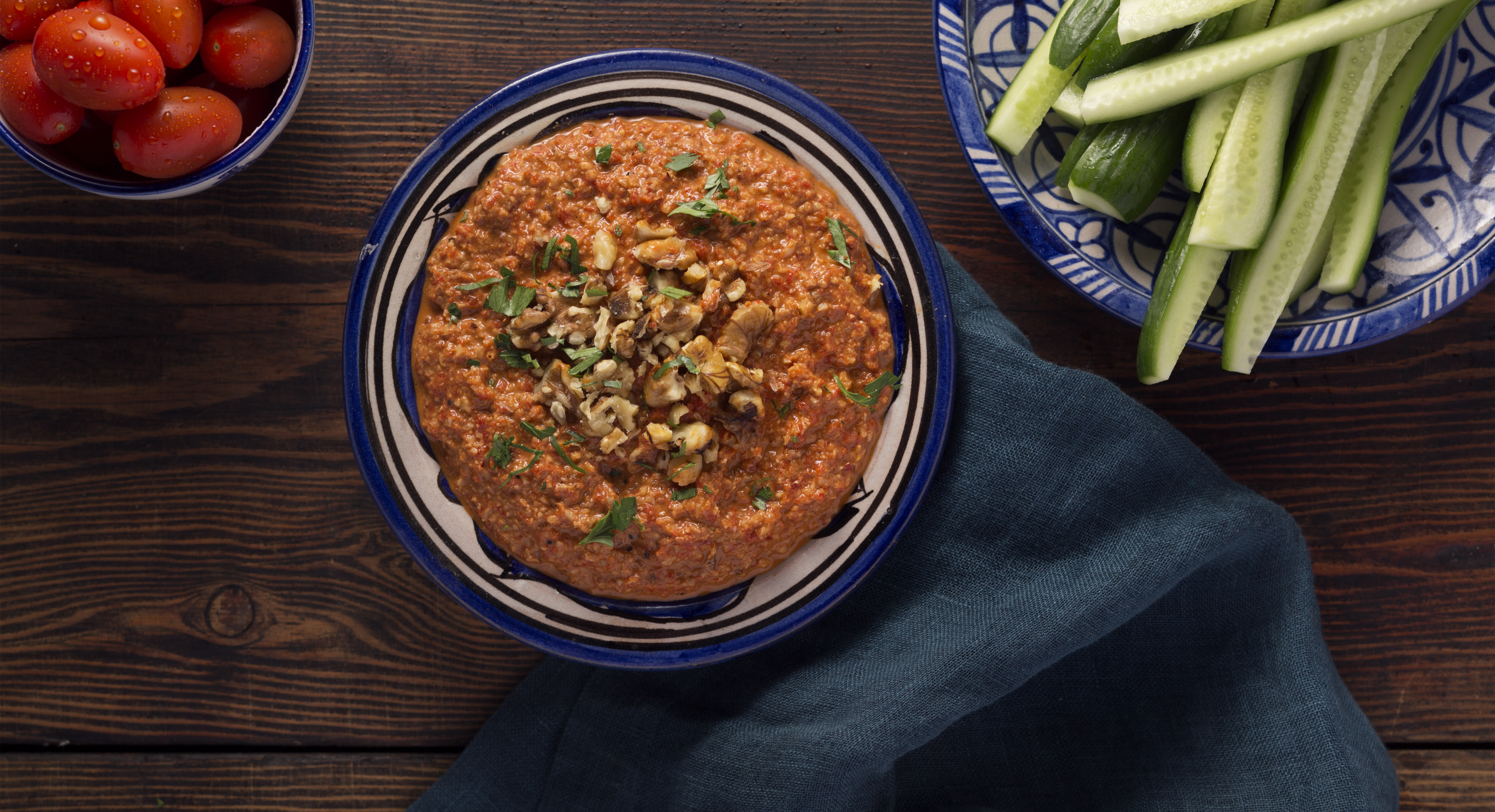 Morning Glory Muffins
Start your morning with a gluten-free and paleo-friendly muffin made with warm spices like cinnamon and ginger, plus almond milk, walnuts, and raisins.
Warm Oat Bars With Raspberry Jam
Meet a perfect afternoon nibble or lunch box treat! In these thick and nutty oat bars, walnuts add crunch alongside a sweet layer of raspberry jam.
Vegan Meatloaf
Here's a vegan meatloaf everyone will love. The mix is made with onions, celery, carrots, tomatoes, and walnuts for a flavorful slice to serve alongside your favorite vegetables.
---
Recipes With Almonds
From comforting curries to Italian cookies, these recipes prove raw almonds, almond flour, and almond milk are indispensable ingredients.
Almond Butter Cacao Recovery Smoothie
Replenish after a workout with a filling smoothie blended with almond butter, cacao, spirulina, and cinnamon.
Vegan Almond Cookies
This Italian treat is the perfect companion to coffee or tea, and makes a wonderful DIY gift during the holidays—or anytime.
Chicken Curry With Almond Milk
Almond milk stands in for coconut milk in this sauce that simmers with tender chicken, chickpeas, carrots, cauliflower, and lots of spices.
Almond Milk Smoothie With Dragon Fruit
Here's an almond milk smoothie that's almost too beautiful to eat. Purple-hued dragon fruit is blended with almond milk, coconut collagen powder, banana, and grapes for a wholesome breakfast or snack.
Chocolate Almond Butter Crunch Bars
Almond butter is the creamy ingredient that holds these crunchy bars together. You won't believe the whole batch only takes 15 minutes to make!
Almond Flour Muffins
You'll love these gluten-free blueberry muffins made with almond flour, cardamom, and ghee. They freeze beautifully so you can always have a quick breakfast at the ready.