Great news! You don't have to give up cookies, bread, and everything battered, fried, and baked just because you're on a gluten-free diet. Here are 75 ways you can still have your (GF) cake and eat it, too. Appetizers, breakfast, brunch, main dishes, kid-friendly snacks, desserts—we've got you covered.
Check out our gluten-free foods list for a rundown on all the ingredients that are safe for those with Celiac disease, a gluten intolerance, or just simply staying away from it. Then, take your pick of any of the 75 scrumptious ideas below. There are even plenty of options for GF vegans.
Appetizers
Want a new way to prepare summer greens? Throw some romaine on the grill. We know it sounds crazy, but trust: The outer leaves soften and char and the core remains crunchy, adding a new dimension to your salad game.
What's even more impressive than a wheel of fine camembert? Homemade crackers to go along with it! Try your hand at making some out of walnuts, pecans, almonds, seeds, figs, and rosemary. They take just 25 minutes and add a special touch to any charcuterie board.
Baked until crisp and crusted in sesame seeds, tofu can be an addictive pre-dinner bite, too. Especially when paired with a delicious sauce.
Coconut flour is the trick to making these vegetarian-friendly "wings" gluten-free. They're so spicy and satisfying that you won't even miss the chicken.
Not just a polarizing pizza topping—anchovies are actually the star of this savory tart. They're elevated by salty kalamata olives and sweet caramelized onions in a sophisticated dish that uses almond flour crust for the base.
Breakfast and brunch
Here's a recipe that turns the classic breakfast dish on its head. Waffled sweet potatoes are basically an upgraded version of hash browns. Top with avocado and a fried egg to make it even more enticing.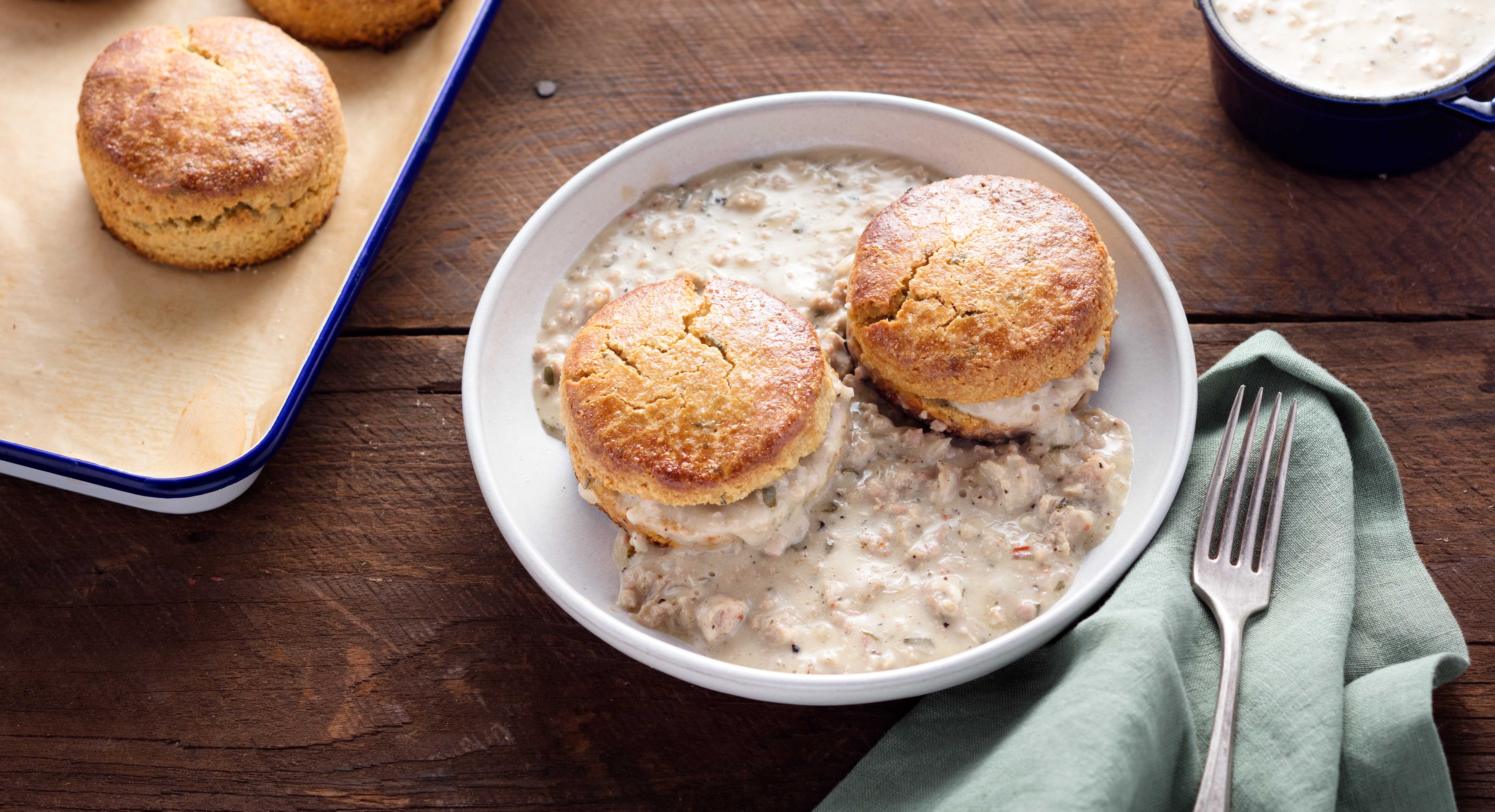 No need to swear off Southern comfort food just because you can't eat gluten. Here, the biscuits are made from almond flour, and the gravy gets its texture from almond milk and arrowroot starch.
Pizza for breakfast? Yes, please! It's a trendy way to get your crispy bacon and eggs, plus a hefty serving of veggies, first thing in the morning.
A fresh spring and summer brunch dish rich in green goodness thanks to asparagus, broccolini, zucchini, and peas. Even better, the almond-thyme crust is totally GF.
Sometimes all you want is a good fiber-rich muffin in the a.m., but it's a lot harder to get when gluten is out of the question. Well, here's an energizing alternative using a grain-free mix. Carrots, raisins, walnuts, and sunflower seeds provide nutrients and healthy fat.
Another muffin made healthy and gluten-free. This recipe gets its sweetness from better-for-you raw honey, but lemon zest, fresh blueberries, and poppy seeds are the real stars.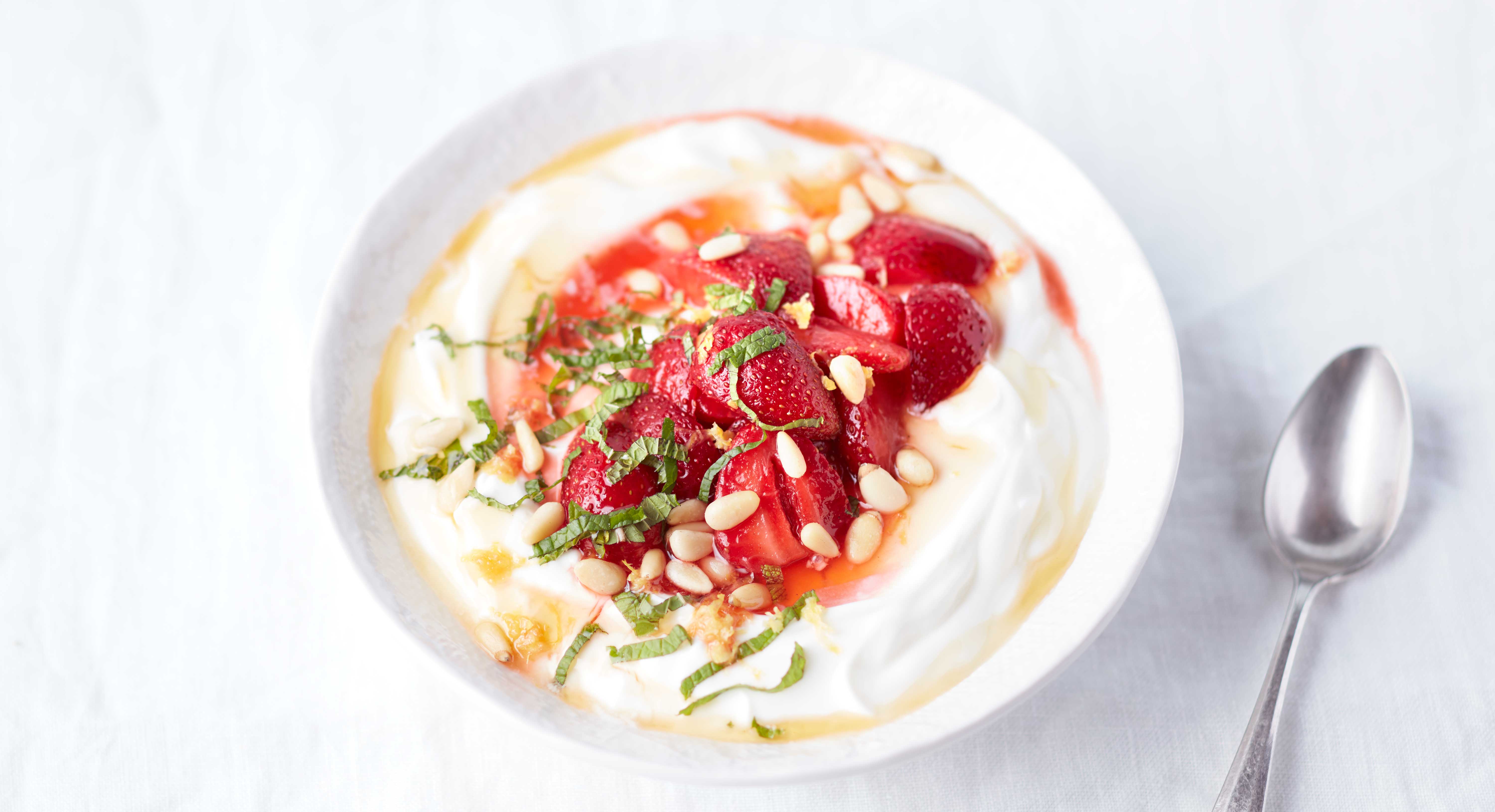 What's macerating? It simply means soaking fruit in liquid to draw out the juice, soften it, and create a flavorful sauce. In this case, honey, mint, ginger, and cardamom elevate strawberries to become an even more perfect parfait filling.
No need for toast. Here's a low-carb, hearty, three-ingredient breakfast that's quick, easy, and undeniably tasty.
Want a genius idea for a tart shell? Make it with homemade granola using walnuts, cashews, pumpkin seeds, shredded coconut, and hemp seeds, then bake in a muffin pan. Fill the shells with yogurt and fruit for an adorable, bite-sized breakfast.
Ditch those instant oatmeal packets—they often harbor artificial flavors and additives. Instead, put together a GF version you can make on-the-go using all-natural ingredients like dates, cinnamon, cardamom, chia seeds, goji berries, maca, and coconut sugar.
The most chocolatey pancakes you'll ever feast your eyes on. Dark chocolate and coconut sugar add richness and sweetness to earthy buckwheat flour. While you're at it, go ahead and infuse some of that chocolate into the maple syrup, too.
Learn how a "flax egg" can turn any recipe vegan with this video. Pumpkin purée boasts antioxidants, and quinoa flour turns these pancakes into a protein powerhouse.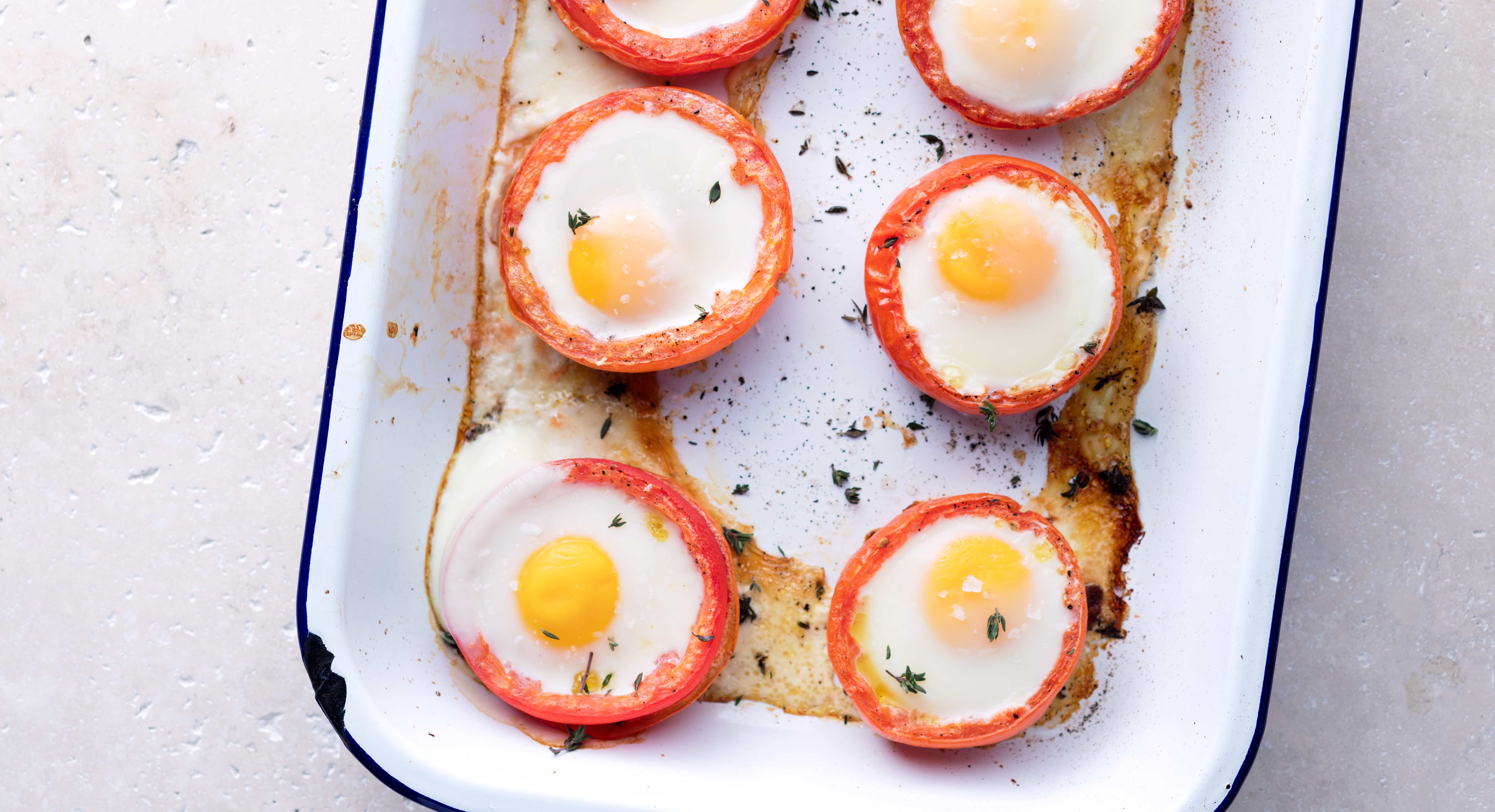 Wondering how to get amazing roasted tomatoes and a creamy, runny egg in one fell swoop? Bake them together!
The ultimate breakfast sausage recipe is just high-quality pork loaded with sage, fennel seeds, cayenne, and paprika. And don't forget the maple syrup for a touch of sweetness!
Lunch and Dinner
Tender, juicy, fall-off-the-bone ribs make eating gluten-free oh-so-easy. Paleo eaters will love it, too.
Spicy, salty fried rice with kimchi and nori is just 20 minutes away. Our favorite part: The poached egg on top.
Ramen Burger
Worried that the famous ramen burger is nothing but a processed sodium bomb? Think again! You can whip up your own healthified version at home using brown rice–millet noodles, grass-fed beef, tamari, and sesame oil. Wellness expert Arielle Haspel shows how to hack the trendy food.
Throw together a satisfying brown rice salad with salmon for a quick and nutritious meal.
Zero calorie shirataki fettuccini lightens up a traditional Thai red curry. Broccoli, bok choy, and string beans provide plenty of vitamins and minerals.
Fish tacos with a kick! Garlic-chile sauce, sesame oil, and coconut aminos give the fillet some nice heat, while the mango-avocado salsa cools it down. So much depth for such a simple dish—and it only takes 25 minutes.
When in doubt, you can't go wrong with a classic pot roast. A slow cooker makes it easy.
Zucchini noodles not only make this lemony chicken soup gluten-free, but also keep it low-carb and waistline-friendly.
A one-pot meal that gives you moist and tender chicken every time, plus perfectly cooked rice on the side. Ginger, garlic, and green chiles lend tons of bold flavor.
In one of our favorite Thai dishes, lime, fish sauce, coconut sugar, and red pepper complement delicate sea bass.
There's no need for rice when you've got cauliflower. Cumin, allspice, and cinnamon, plus dill, mint, and parsley evoke warmth and freshness all at once. Top with roasted salmon for added protein.
What goes well with tender braised short ribs? Mash! Go the low-carb route while keeping lots of fiber on your plate—we're talking about cauliflower once again. Seriously, what can't this vegetable do?
Try an easy gluten-free crust mix to make an incredible veggie pizza.
Want to learn how to cook up one of Asia's most popular street foods? Fish balls may sound foreign, but they're nothing more than chopped cod and shrimp seasoned with fish sauce, chile, ginger, green onion, cilantro, and lime zest. Serve in a miso broth full of gluten-free soba noodles.
If you'd rather go the more conventional route, turkey meatballs are a great option. Challenge yourself a little by using spaghetti squash as noodles. You won't believe how similar they taste to real pasta.
Quinoa-based pasta makes another excellent gluten-free alternative. Topped with figs, fresh herbs, walnuts, and goat cheese to make a light and fresh meal in just 25 minutes.
Coconut flour subs in for regular flour for the gluten-free fried chicken of your dreams.
Side dishes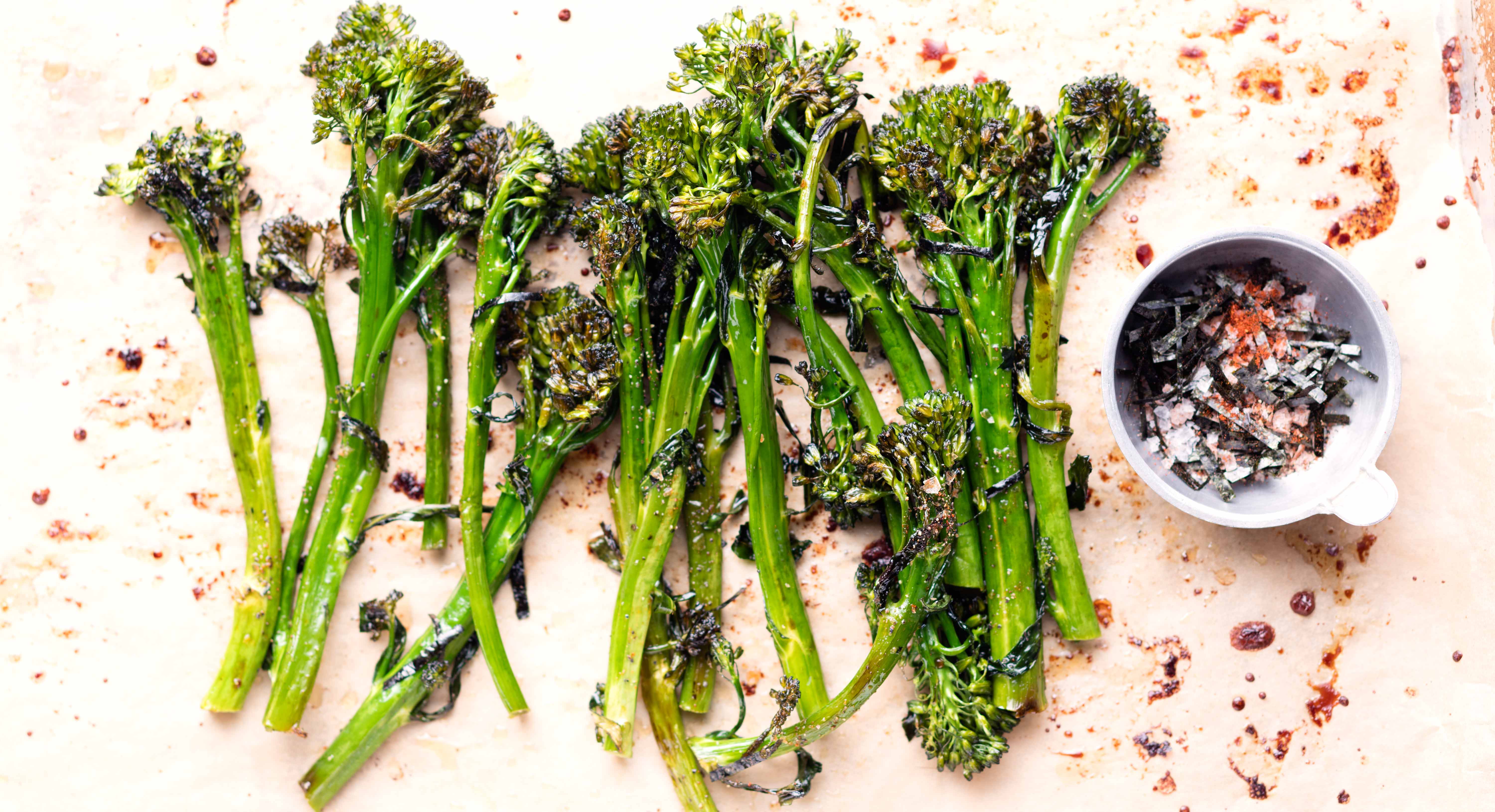 We love broccolini because it's milder than broccoli, making it an ideal vehicle for salty and umami Japanese flavors from coconut aminos, nori, and sesame. Bonus: This recipe is vegan.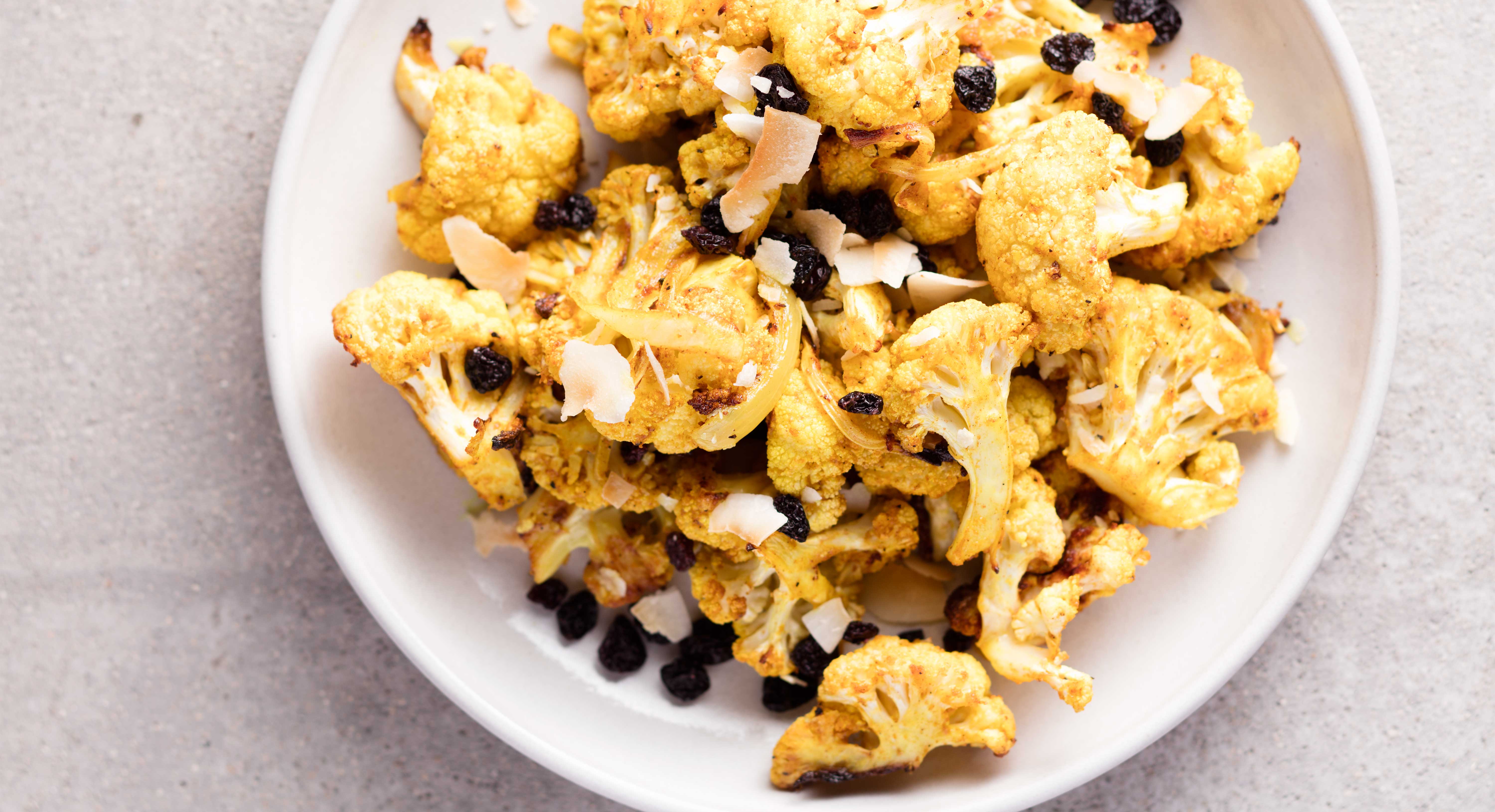 As if curry and cinnamon weren't enough, onions add a sweet, caramelized flavor to roasted cauliflower. Raisins and coconut flakes give it an extra boost, too. You're welcome, vegans.
Everyone should have a good recipe for sweet potato fries up their sleeve. Here's one that gets a kick from cumin, chili powder, and cayenne, plus chipotle mayo for dipping.
Here's yet another way to enjoy sweet potatoes—filled with sautéed greens, sliced avocado, and a tahini-turmeric dressing drizzled on top. (Psst: this side's vegan, too.)
If you're a fan of the richness of duck meat, why aren't you already cooking with duck fat? Potatoes will never be the same again.
Vegan
Gluten-free and vegan sounds like everything shepherd's pie is not, but this recipe is a game-changer thanks to herb-infused lentils and a parsnip mash "crust."
Even meatloaf is on the menu for GF vegans. Onions, celery, carrots, tomatoes, and walnuts lend a meaty texture to this recipe—and there's no need for breadcrumbs, either.
Okay, these aren't your regular nachos. They're a twist on kale chips—topped with spicy vegan "queso" sauce made from cashews, nutritional yeast, mustard, turmeric, garlic, onion powder, apple cider vinegar, and cayenne. The finishing touches: avocado, tomatoes, jalapeño, and cilantro.
This robust lentil soup tastes super creamy, thanks to coconut milk and chia seeds.
White beans and Mediterranean herbs make a light and lovely low-carb noodle dish.
Carrots turn into a pretty fine noodle alternative, too. Here's a lightened-up pad thai topped with a sweet and savory sauce of almond butter, coconut aminos, ginger, chili flakes, garlic, lime, and honey.
Yup, almonds can sub in for garbanzo beans in this fresh take on hummus. It might sound a little odd, but it really works.
Try a garlicky dip of puréed cannellini beans topped with slow-roasted cherry tomatoes and sautéed spinach for an elegant vegetarian appetizer.
Spinach, avocado, snap peas, and herbs wrapped in rice paper is clean eating at its best.
Kid-friendly
No fillers here—just real chicken and the classic flavors of onion, garlic, and pepper. Coconut flour and ground flaxseed comprise the gluten-free batter and give these nuggets the crispiness kids love.
Little ones can't resist a good fish stick, either. Potato chips and GF cornflakes are the secret ingredients.
The best part of eating cereal is drinking the sweet, colorful milk left behind. Arielle Haspel has transferred that memorable taste into healthified doughnuts, made dairy-free thanks to almond flour and almond milk.
Forget about those trans fat–filled conventional pop tarts. Make your own using just seven ingredients you probably already have in the kitchen.
Cookie candy bars are not off limits—not when you can hack this iconic treat with raw almonds, cashews, Medjool dates, raw honey, and dark chocolate. Yum!
Crunch bars are pretty easy to DIY, too. Here's a version that uses protein-rich popped quinoa.
Rice krispies treats—a classic! Try brown rice cereal and vegan marshmallows instead of the conventional ingredients to make the whole thing a bit healthier.
Part cookie, part PB&J, all chocolatey and gooey—these crackers make a quick and easy bite-sized sweet.
Gluten-free bread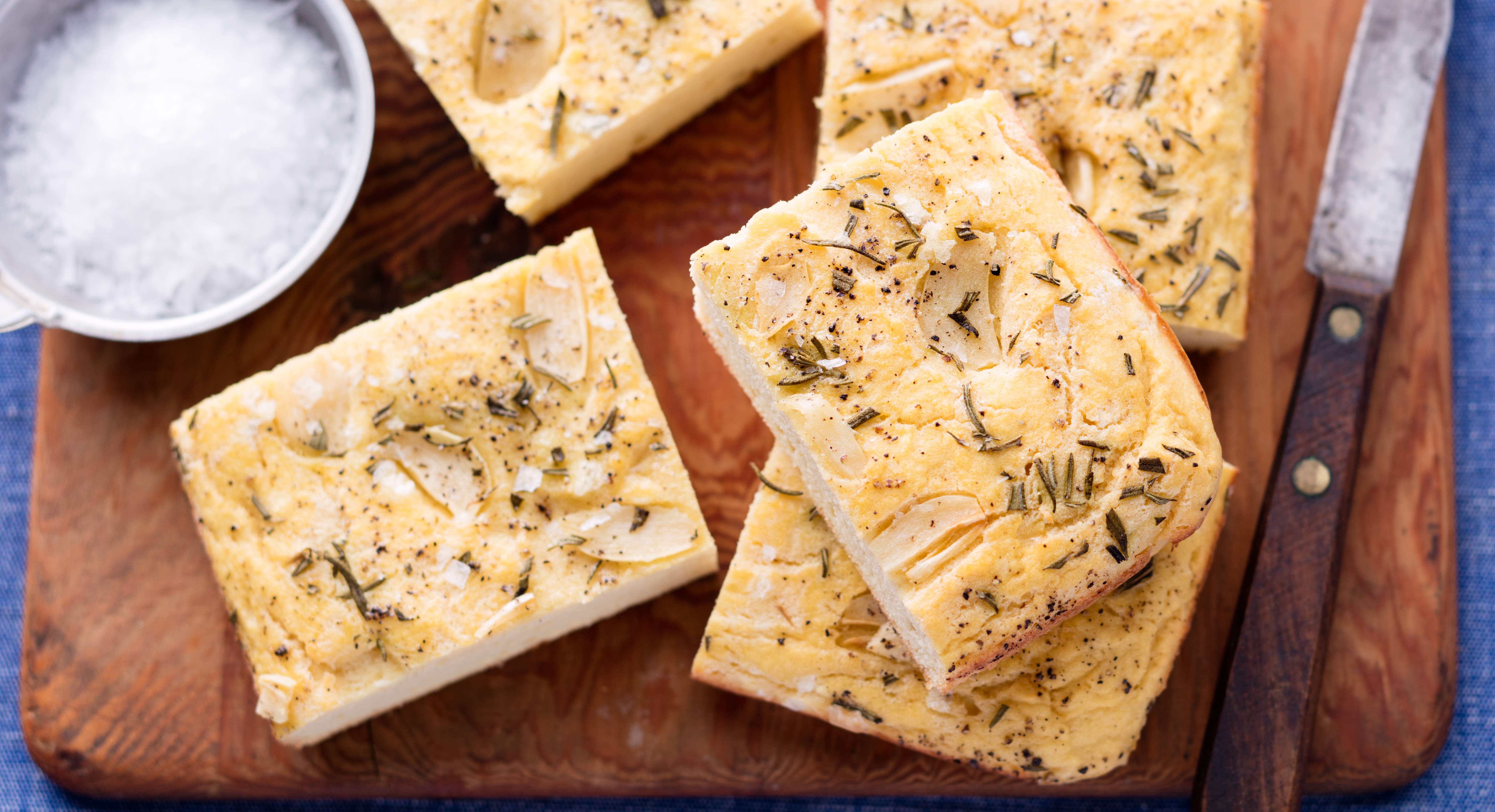 Making a gluten-free focaccia is a lot easier than you might think! Coconut flour, apple cider vinegar, and baking powder work together to encourage the dough to rise without any wheat. Did we mention the garlic and rosemary smell and taste like heaven?
Never miss toast again—here's a basic loaf made with almond flour that's bound to become a regular in your repertoire.
Even amateurs can master this recipe—no yeast and and no kneading required.
Handy all-purpose gluten-free flour makes baking this pumpkin loaf spiced up with cinnamon, raisins, and currants a snap.
Here's everything you need to know about how to bake the best gluten-free and Paleo-friendly banana bread ever.
Desserts
Gooey, fudgy brownies can be made grain-free by swapping in pulverized nuts and ground flaxseed rich in omega-3. For a healthier sweetener, use Medjool dates. Raw cacao powder adds a superfood boost.
You don't have to relinquish your favorite Girl Scout cookie! Instead, make it from raw almonds, coconut oil, raw honey, and sea salt, plus a special coconut caramel and chocolate coating.
Though pineapple might be the classic choice, caramelized banana is another ideal pairing for upside-down cake. It's so decadent with cardamom, cinnamon, and maple syrup.
A walnut crust envelops dark chocolate cream studded with fresh rosemary for a sophisticated dessert you need to have in your arsenal.
A hybrid of popcorn balls and rice krispies treats, this dessert is all kinds of irresistible thanks to pecans, dark chocolate, coconut chips, and honeyed almond butter.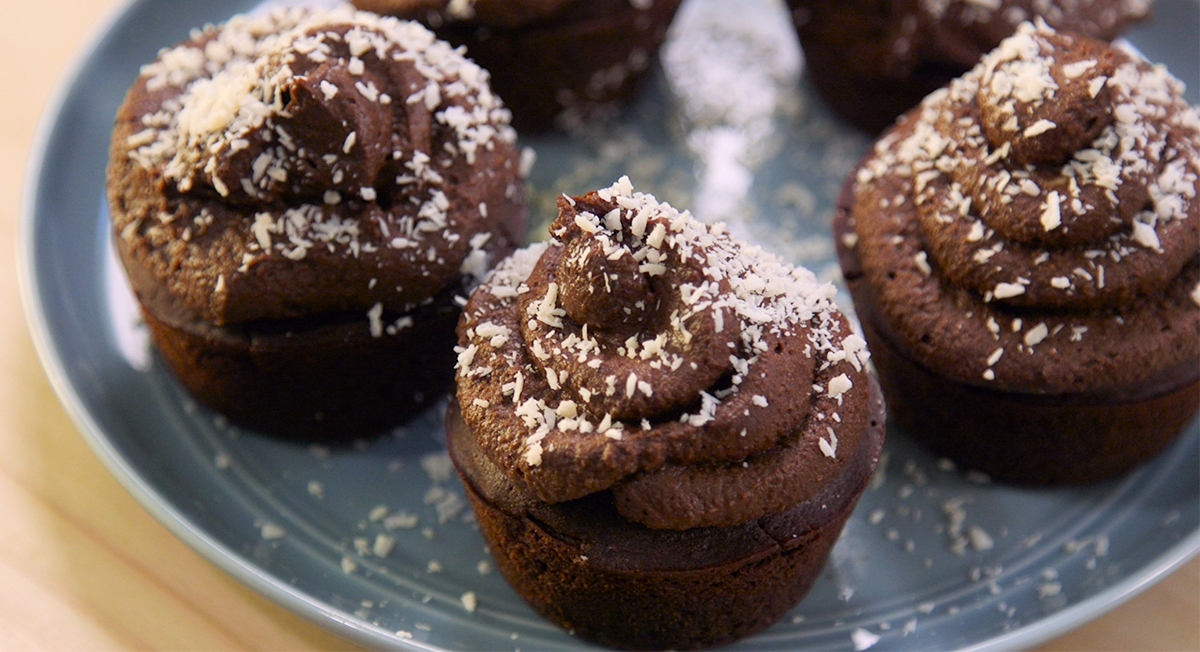 As crazy-good as these taste, you might not even believe they're vegan and gluten-free. Ingredients like quinoa flour, date sugar, applesauce, cashew butter, sweet potato purée, and cacao powder mean they're much healthier than typical bakery options.
Here's another vegan, gluten-free goodie that will make you question whether you're actually cheating on your GF diet.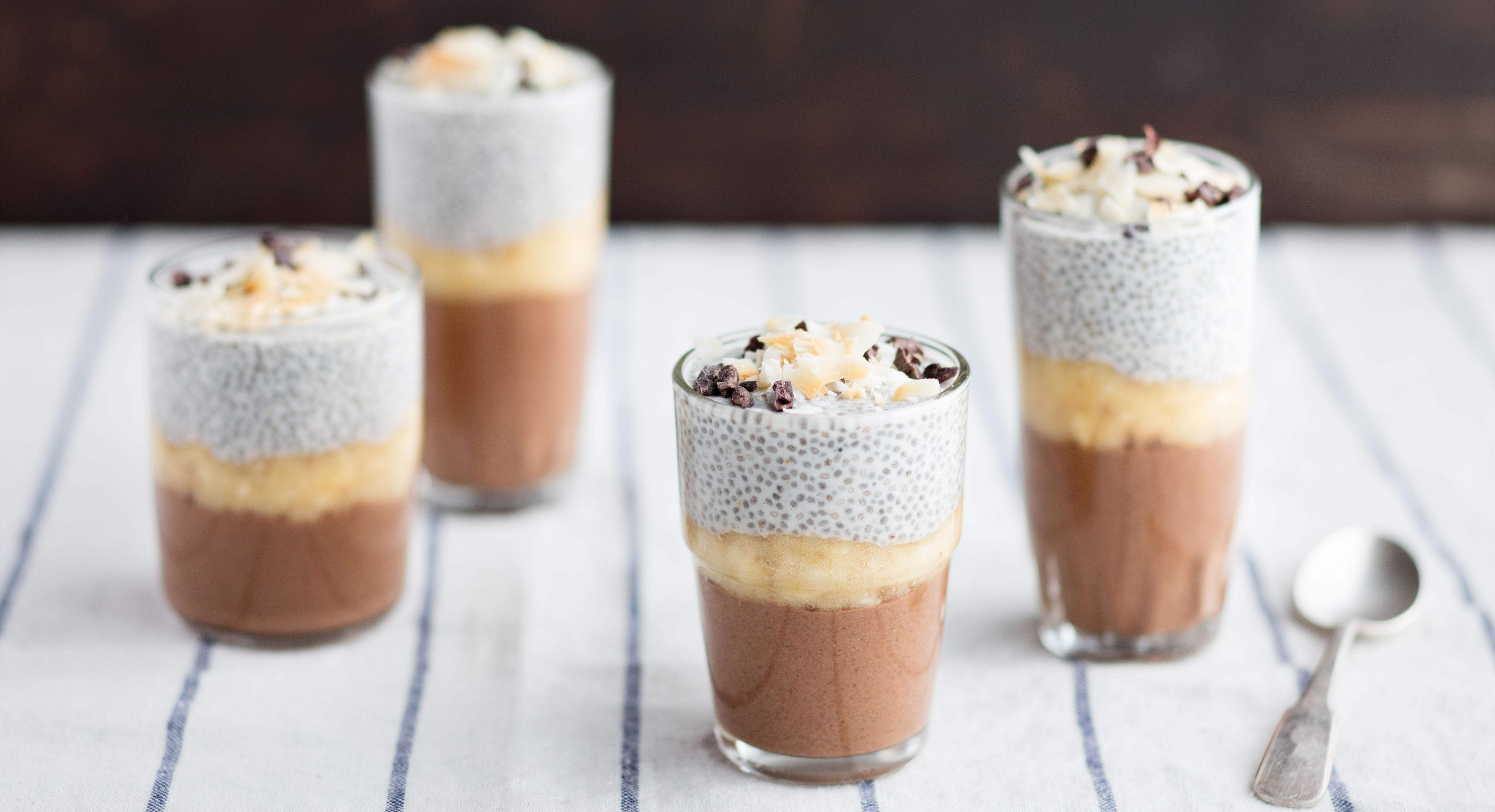 A superfood parfait packed with chia seeds and cacao. Who knew it was this easy to whip up a guilt-free chocolate mousse?
An energizing to-go treat that's loaded with coconut everything.
It may be a little ambitious, but this gorgeous French cake is well worth the effort. Layers and layers of thin, airy crepes filled with delicate almond-orange cream make a showstopping dessert.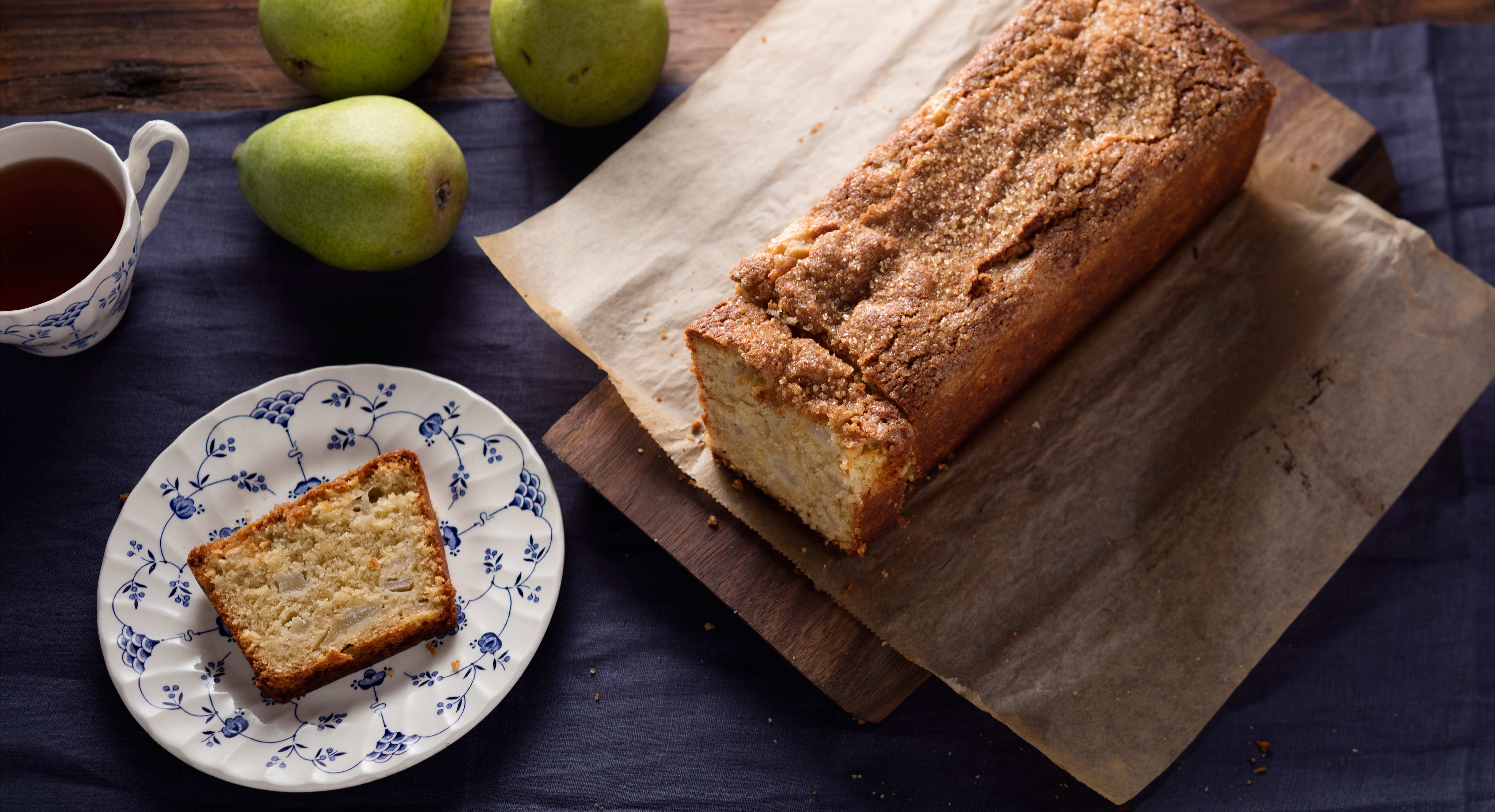 Tahini in cake? It works! Sweet and aromatic pear is the ideal pairing in a buttery tea cake.
Add some spice to sweet madeleines with orange zest, cardamom, and a sticky orange glaze.