GlutenEase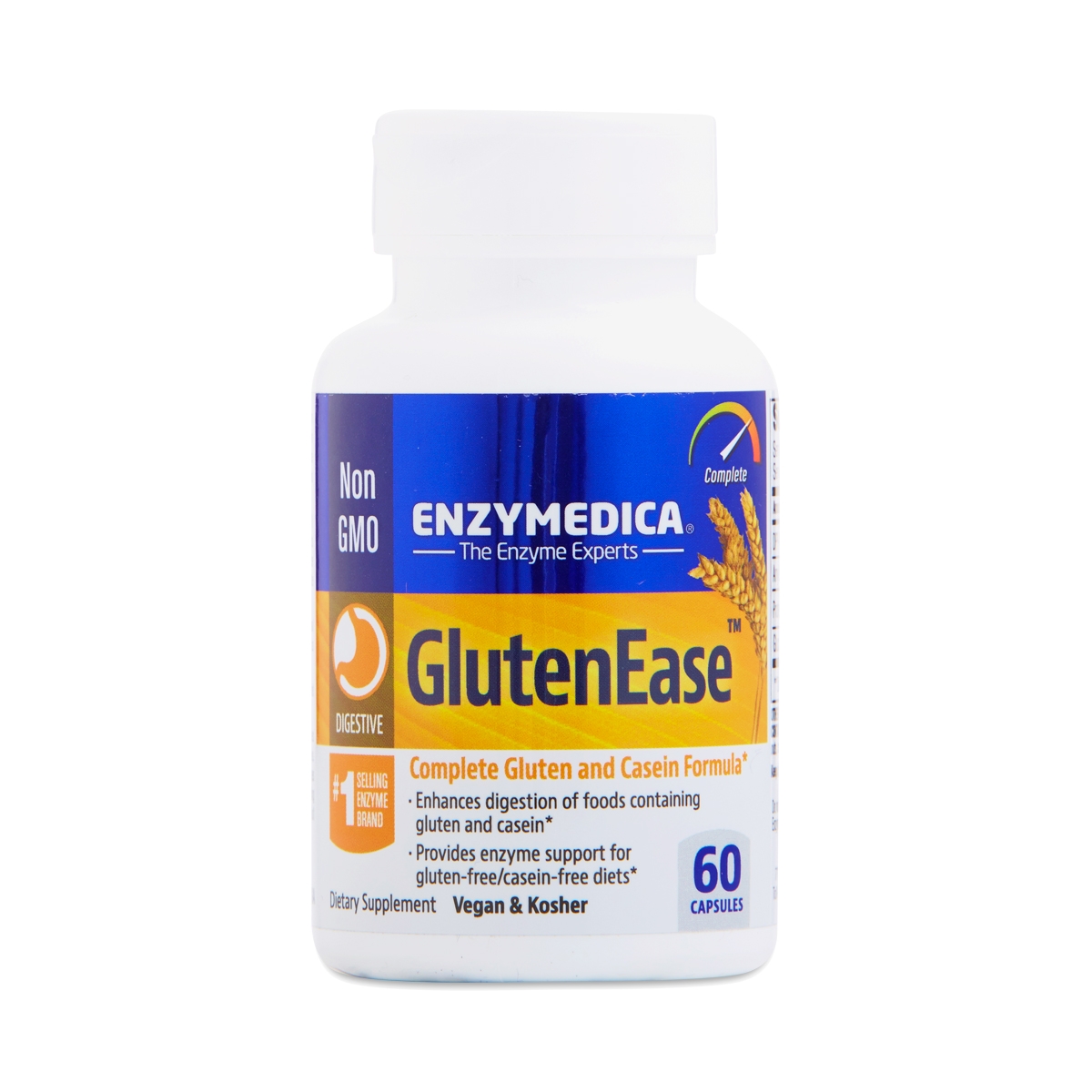 670480262009
The enzymes in GlutenEase are specially designed to break down both gluten and casein, which may mean less gas and bloating. Take 1 capsule with each meal containing gluten or casein; more may be taken as needed.
60 capsules
My fav
- by
Desta Lawrence
These are great as a celiac. Taste amazing and not to sweet at the same time. Tastes like a desert bar but it's so healthy for you! Definitely my go to.
Great Product, Great Price
- by
Dixie
This works fantastically (as has been my experience with all the Enzymedica products I have tried). Other than the occasional sale price at one of my local Fresh Thymes, this is the best price I have found on this.
GlutenEase
- by
Benjamin Shaw
Good value as well, has helped with some of my dietary irritations to my stomach.
Gluten intolerant
- by
Sarah Helfrich
Love having these on hand for peace of mind when I eat out and can't be sure that everything is actually gluten free! They wouldn't help me eat a doughnut but I do think they help with trace amounts of gluten.
Back up
- by
Bassam Abdelfattah
I bring these with me when I travel in case I need, but not sure if I notice a specific difference. I more use them just in case I get exposure to gluten!
0670480262009
670480262009