My Super Snack Granola Bites, Blueberry Acai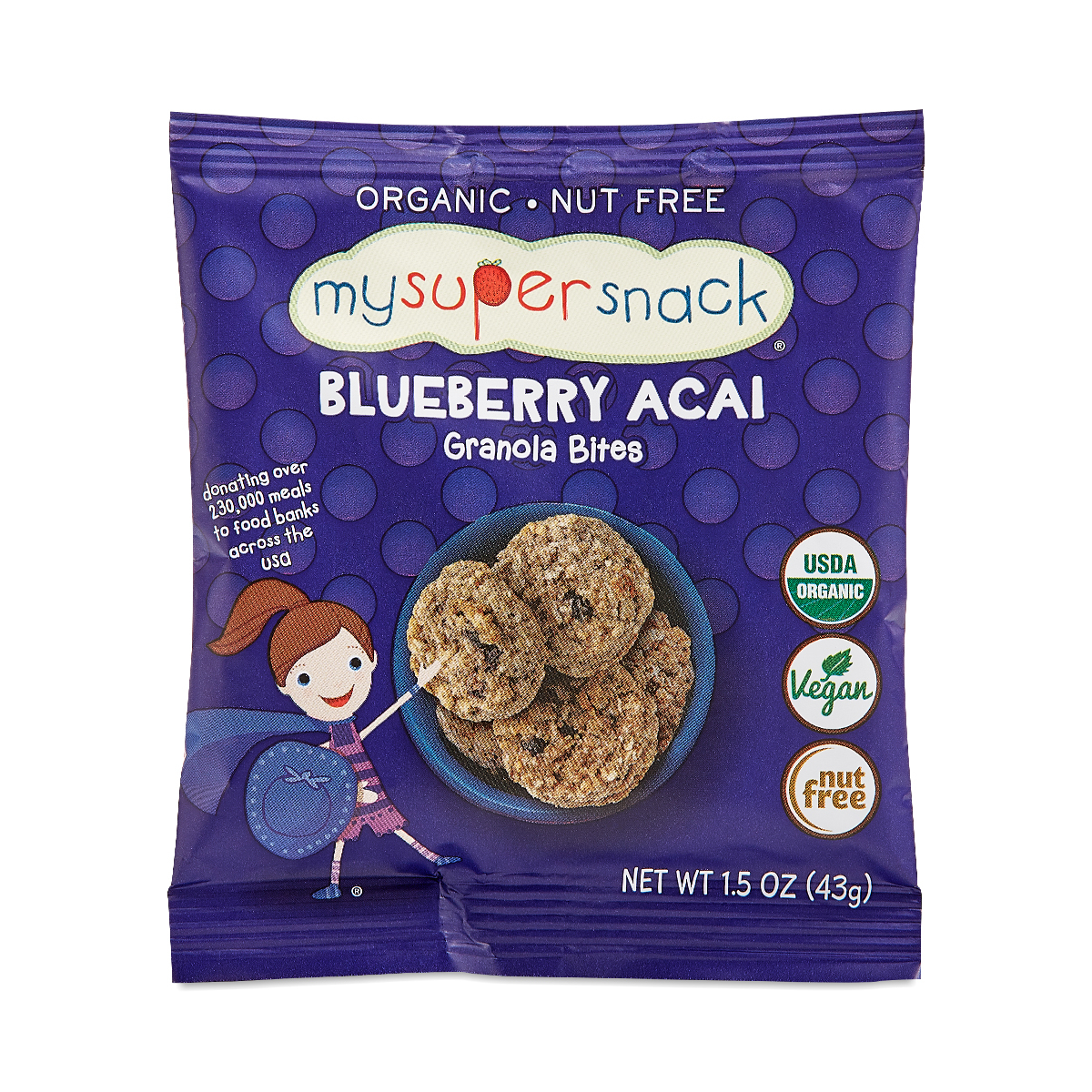 851893004626
No time to bake blueberry muffins? Serve up something that tastes comfortingly similar: Blueberry Acai Granola Bites from MySuperFoods. This snack is made with organic oats, blueberries, and bananas, and delivers 3g of protein and 3g of fiber per serving.
1.5 oz bag
Pear juice
- by
Kelsey
My kids love these!!
Toddler approved
- by
Courtney
A guilt free snack I can hand my toddler!
Granola Bites
- by
Carly
A favorite for kid snacks
Yummy!
- by
Stephanie Fares
I love these! Great blueberry flavor, moist, delicious with coffee or hot tea!
Bites
- by
Zoey
Perfect for breakfast for snack!
0851893004626
851893004626